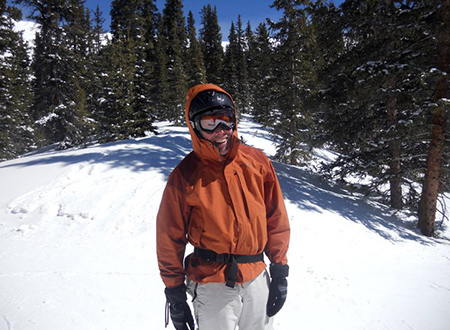 Robbie Allen
Robbie Allen learned to ski on Whitetail's opening day! Since then his travels have taken him to many a ski area from the smallest 150-foot hill to the Swiss Alps to Ski Dubai. His passion is for small local ski areas.
When not skiing Robbie can be found in melted snow, an All American swimmer in his youth he continues to swim today. He has raced in the waters around Manhattan and across the Chesapeake Bay. Also he has completed 4 Ironman triathlons - winning the swim portion in each. When not swimming he is found working on his other goal of running 50 marathons by age 50.
An aspiring writer Robbie he has written for Sprit magazine, Metro Sports, Xtri.com, Trip Advisor.com as well as others. In his day job he is a Project Manager and/or a Naval Reserve Officer. He is married with two kids (The Team) who all ski!
Robbie has written 57 stories for DCSki since 2008.
0.02 seconds