Bush,
Not sure why but this site only seems to like the 'layout' link on photobucket. There also seems to be a limit of 10 pics per posts. - Clay
skied yesterday day afternoon and today with our own epic. He is a great guide and showed me some really great skiing in and around stowe. We did alot of powder skiing believe it or not. from as little as 3-4 inches to as much to a 12-14 inches of settled powder. Stowe is very big mountain and the out of bounds is even larger. Please do not go out on your own here the chances of getting lost or cliffed out in the trees here is really high.
Epic's beautiful view when you wake up each morning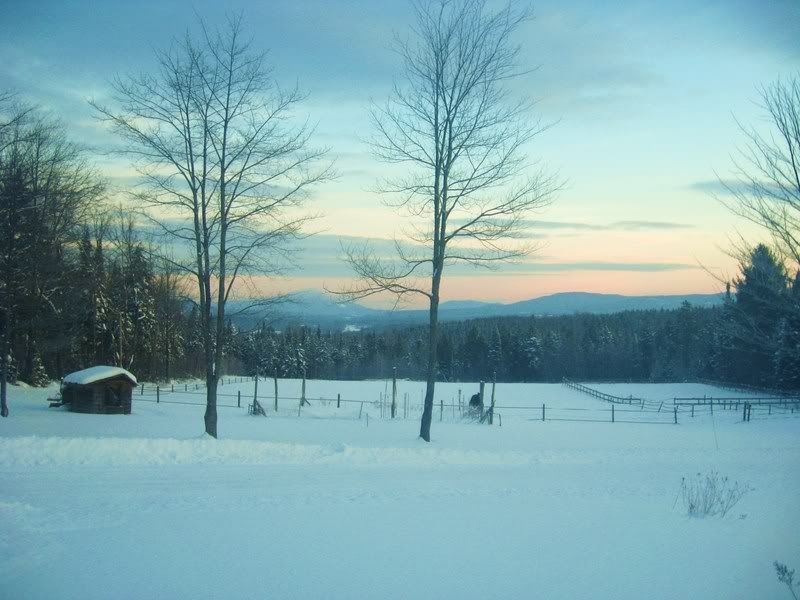 tuesday afternoon me,epic,whiteroom and a fellow L3 passe lauren went out and skied a sidecountry run called banana.
epic getting some powder in banana some really good turns in dry but heavy powder on this run.
The final chute on banana needs more snow to be fun, honestly I was tired and this was survival skiing at best for me. the bumps,powder, ice, rock, trees, stumps, waterfalls take thier toll on your skiing quickly. Epic and whiteroom made this look easy.
Whiteroom with Lauren following
Lauren skiing banana, so few places to turn
You end up on route 108, this is what it looks like to skate back to stowe on 108.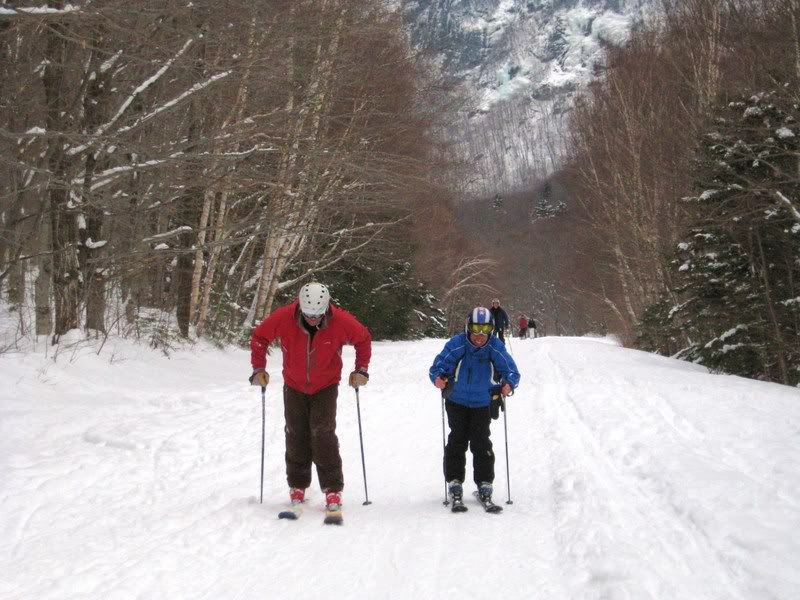 the last ride up fourrunner showed promise, snowflakes in the air.
3-4 overnight with temps falling to below zero was what happend that night. some windloading and sunny skis and it was actually quite bearable.
a sunny but very cold stowe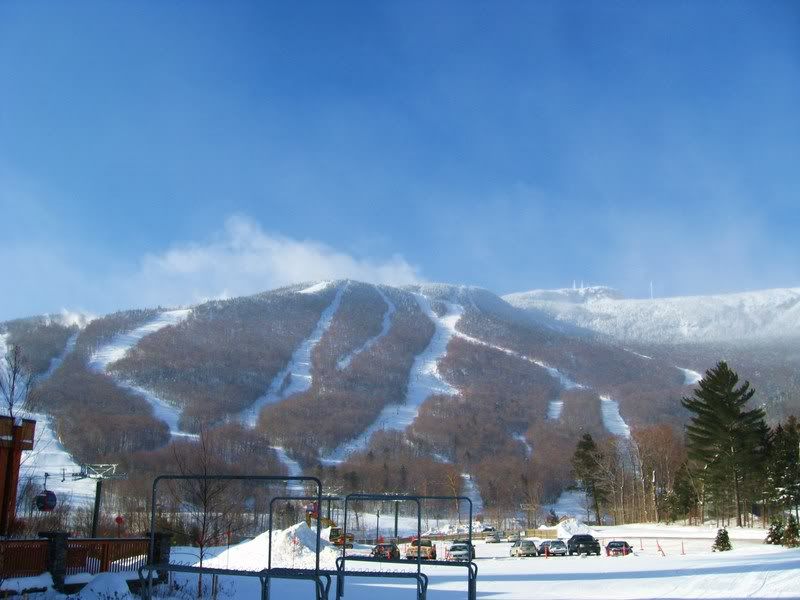 after a couple runs on sunny spruce, the 2nd run on the quad made my nose white time to go inside.
I wonder what skis are mine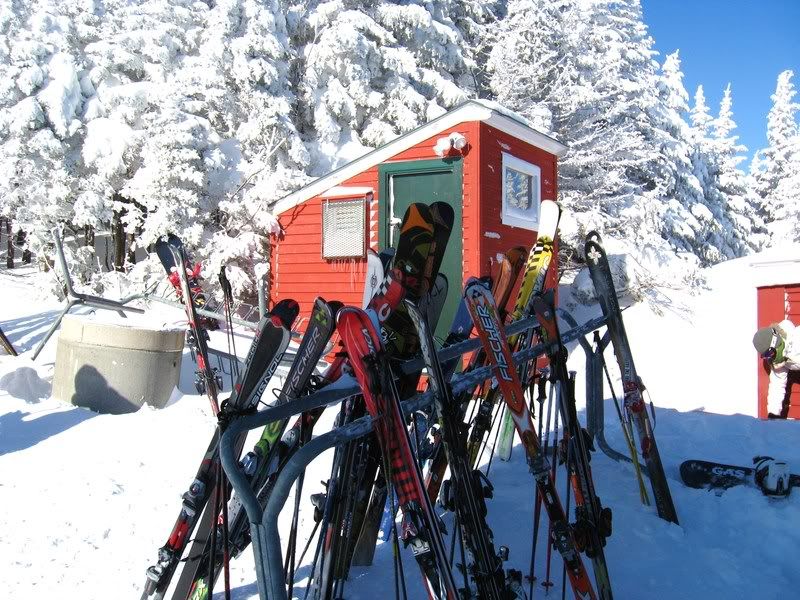 Epic leading the way to more powdery goodness