In DCSki's new Interview Series, we take a look at interesting people connected with the ski industry. Kicking off the series is an interview with Peter Landsman, Editor of the excellent LiftBlog.com.
Skiing down a mountain is fun, but it wouldn't be as fun if you had to first hike to the top of a snowy mountain. Thankfully, ever since the first chairlift was installed at Sun Valley, Idaho in 1936, lifts take care of the hard work for us.
Lifts have evolved a lot over the years, and there are now thousands in operation across the world — ranging from simple surface lifts to high-speed gondolas that are heated. And thoroughly documenting all of those lifts — past, present, and future — is Peter Landsman, founder and editor of the excellent web site LiftBlog.com.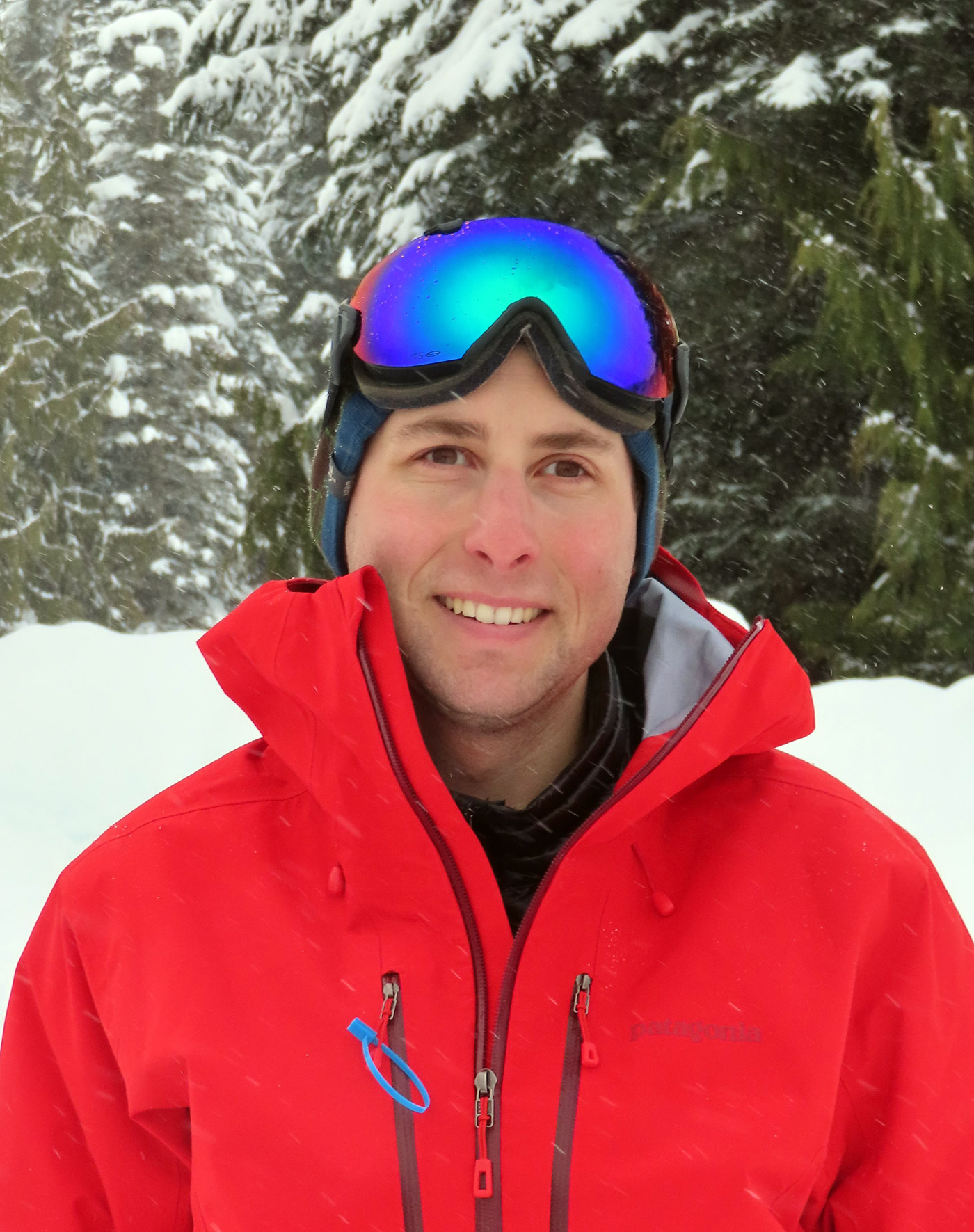 Peter first fell in love with ski lifts as a child, and one of the first web sites he ever visited was the site for chairlift manufacturer Doppelmayr. Peter now works as a Lift Supervisor at Wyoming's Jackson Hole Mountain Resort, where he oversees the Sweetwater Gondola. And in his spare time, he maintains LiftBlog.com, which catalogs chairlifts across North America and also has detailed news updates and stories related to lifts.
DCSki recently interviewed Peter to learn more about his passion for lifts and the success he's had operating LiftBlog.
Scott: Your web site demonstrates equal parts passion and knowledge about chairlifts. When did you first begin skiing, and when did you first become fascinated by the means of getting to the top of the mountain?
Peter: I've been skiing since the age of three. Some of my oldest memories involve ski lifts. I grew up in Seattle and Snoqualmie Pass was only 45 minutes away. Many people don't know that area is among those with the most lifts in the country. Back in the day, each one was painted a different color and I could still name them all. I also remember being fascinated by the first detachable quad I rode, Skyline Express at Stevens Pass when I was seven.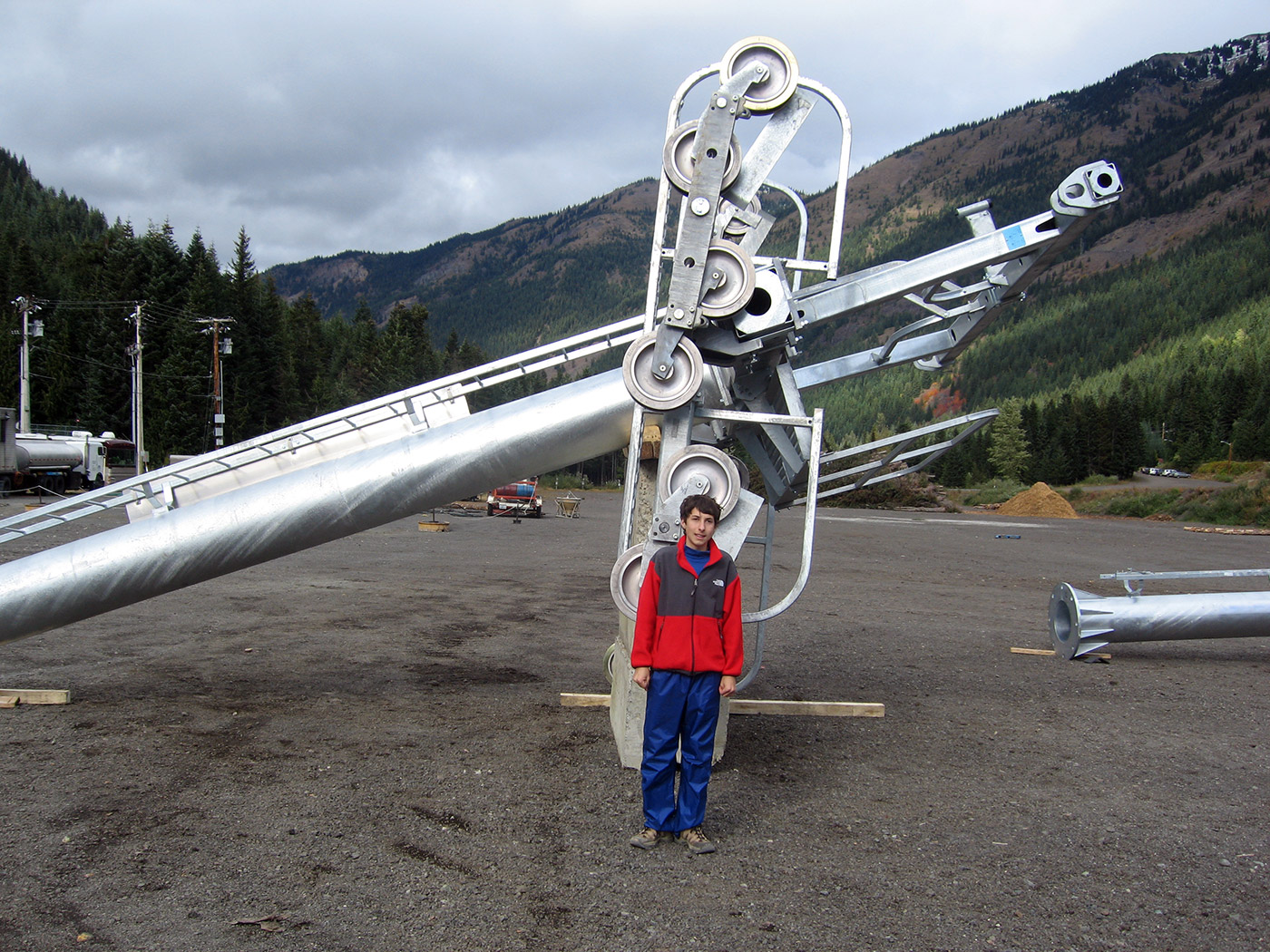 Your web site contains a detailed database of past, existing, and future chairlifts across the United States and Canada. How do you collect and maintain details on all these lifts? Is it a collaborative effort with your readers?
I started working on the database when I was around ten years old. First with Washington ski areas and branching out from there. The timing coincided perfectly with the rise of the internet and while my friends were using it for other things, I was piecing together lift histories through trail maps and photos. Ski Area Management magazine compiled manufacturer records beginning in the 1960s which was super helpful. The database is still very much a work in progress and I hear from people all the time with corrections and additions. I still have many more resorts to visit, particularly in the Midwest, Mid-Atlantic and Eastern Canada.
In addition to documenting chairlifts, your site has become one of the most comprehensive and timely sites for capturing news related to lifts, such as plans for new lift installations. How do you stay on top of all these advances?
Resorts on public lands have to apply for permission to build in advance so I spend a lot of time looking through Forest Service public records. Other times insiders will email me with a head's up. Many times I find out about projects through Google News searches or social media posts.
What kind of feedback have you received from readers, and what motivates you to invest time in this passion project?
It's a self-selecting group so mostly positive. I never get tired of receiving emails or comments, particularly those with a historical fact I didn't know about or a personal story involving a particular lift.
How many total areas have you skied at?
I've been to 374 different places with at least one lift. Many of those are ski resorts but some are theme parks, zoos, etc.
What is your favorite lift? What makes that your favorite?
Peak 2 Peak at Whistler Blackcomb. It is by far the largest scale lift project ever undertaken in North America. Tricable gondolas combine the best of aerial tramways and regular gondolas into one excellent solution. Peak 2 Peak holds a bunch of world records for things like height above ground and length between towers.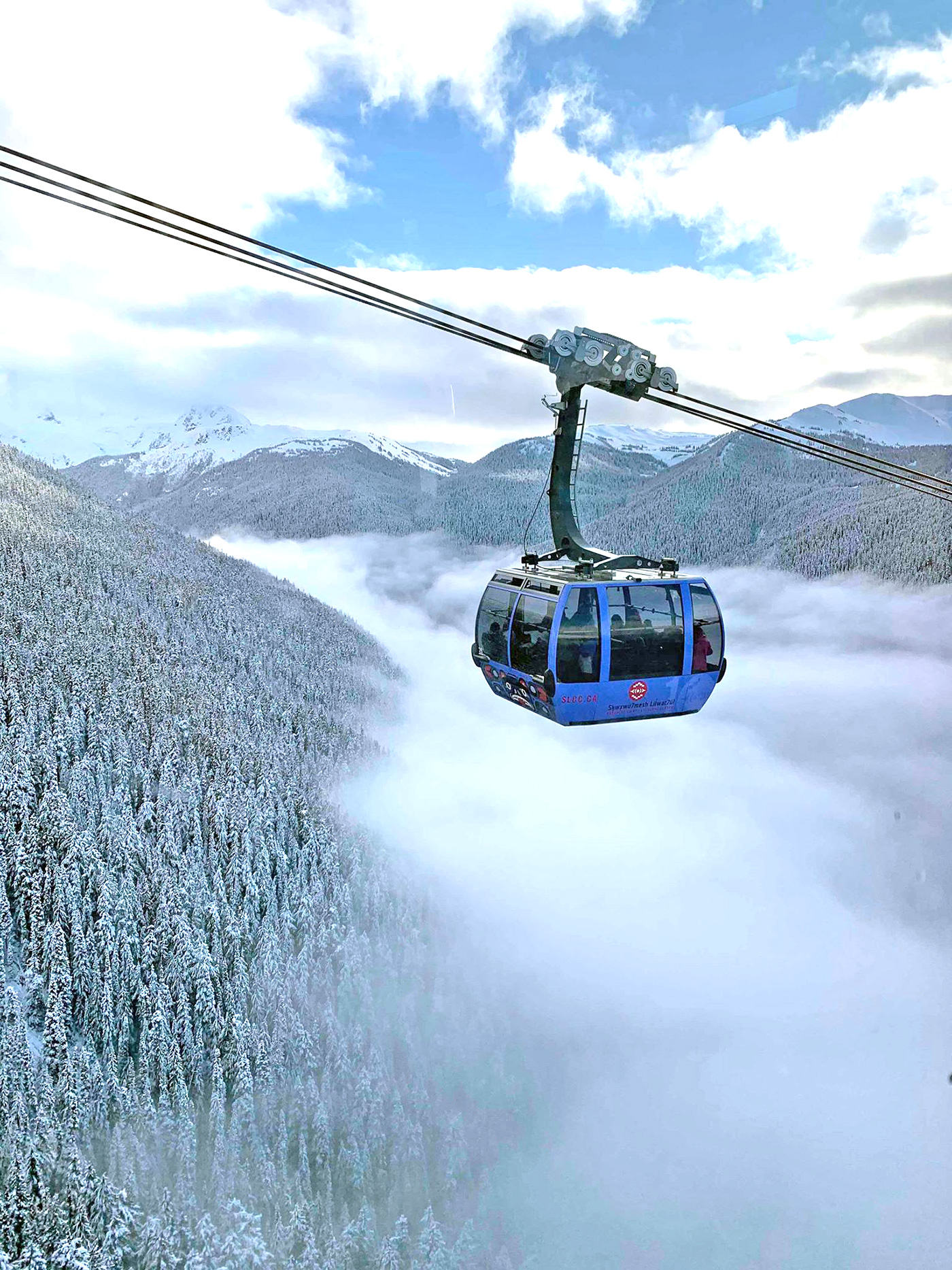 What's one lift that you'd love to ride, but haven't yet been able to?
Slide Brook Express at Sugarbush, the longest chairlift in North America and possibly the world. In some ways it's a chairlift version of Peak 2 Peak.
What is the strangest or most unique lift you've ridden?
Probably the gondola at Sterling Vineyards, California. It's the only way from the parking lot to winery and runs in a triangle path. The cabins are pushed through all three stations by hand.
What are some ski areas that have particularly impressive lift layouts, designs, or infrastructure?
Big Sky has a huge variety of lifts for its level of skier visits. Recently, they have been investing heavily to bring the best technology from Europe to the US. Mammoth Mountain also has an impressive number of lifts, all built by just two manufacturers.
Other than Jackson Hole Mountain Resort, where you work, what is your favorite ski area?
Jackson Hole actually isn't my number one place to ski. I'd say Whistler Blackcomb, a place I got to visit quite a bit growing up. The Pacific Northwest is unbeatable when the weather cooperates. It snows more than in the Rockies!
There has been some consolidation in the lift manufacturing world over the past few decades. Who are the main players in the industry now, and what are the specialties of each company?
The big two are Doppelmayr-Garaventa (Austrian-Swiss) and Leitner-Poma (Italian-French.) Both make great products and compete fiercely around the world. About ten years ago, a homegrown manufacturer sprung up in Salt Lake City called Skytrac. They are now part of the Leitner-Poma group but still have a separate product line and headquarters. There are two small US manufacturers back east called Partek and SkyTrans, both of which build exclusively fixed grip lifts. A third European manufacturer called LST is trying to break into the US market. So far they have only built surface lifts but I'm hoping that changes soon. Competition is good for ski areas and, ultimately, the skiing public.
Have lift manufacturers ever reached out to you after discovering your site? If so, what have they said?
Leitner-Poma was the first to contact me about supporting the project financially, which I am grateful for. Doppelmayr and a few others now also sponsor Lift Blog but I have full editorial control. I think the sales departments in particular find my compilation of information helpful. Sometimes I hear from the manufacturers when I make a mistake reporting something, which I also appreciate.
From a simple rope tow to heated, high-speed gondola cabins, we've seen a lot of evolution in lifts over the years. What do you think has been the most important innovation in lift design?
That's easy: detachable grips. Many of the other innovations - level walk-in gondolas, seat heating, automatic doors - wouldn't be possible without detachable grips.
Over the coming decade, what further advances do you think we'll see in lifts?
Digital evolution will continue. Lifts are increasingly connected to the cloud for remote diagnosis of problems and support from the manufacturers. Staffing is also a challenge for ski resorts and there's a push in Europe for lifts to operate with fewer employees. Some lifts over there no longer have any workers at some stations. On the consumer side, you will probably see more display screens on lift terminals. I rode a lift at Winter Park the other day with internet-connected screens on every chair.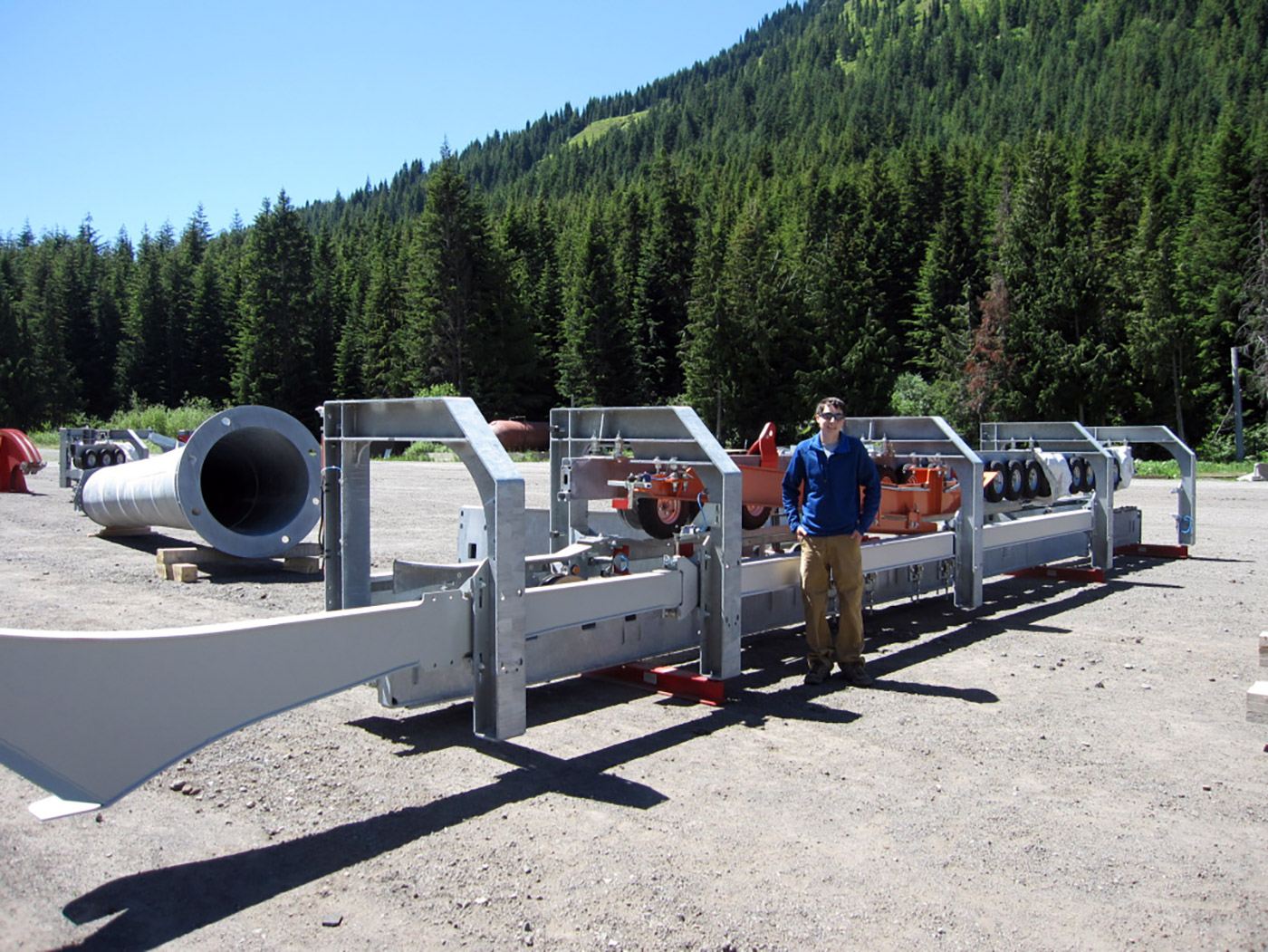 Although used most commonly at ski resorts, it seems lifts are finding their way into non-snow applications with increasing frequency. For example, Disney World recently began operating the Disney Skyliner, a 300-gondola system manufactured by the Doppelmayr Garaventa Group that connects various properties at the resort. Do you see this trend continuing? What makes lifts compelling for these kinds of use cases?
Right now Doppelmayr is working on gondolas at an NFL stadium in Florida, a cruise ship port in Alaska, a beach resort in Mexico and a downtown core of a major city. Leitner-Poma is doing one along I-70 in Colorado that will be for sightseeing and mountain biking but not skiing. Ropeways are cheaper than trains and people enjoy riding them more than buses. Gondolas can easily go over existing terrain, buildings, water and roads. Most importantly, they are safe and efficient at moving large numbers of people.
What has been the most rewarding aspect of running your site?
Two parts. Hearing from people I've helped to learn things and also the traveling involved. Lift Blog trips have taken me all over the United States and Canada.
Your "day job" is in lift operations at Jackson Hole Mountain Resort. Is that pretty much a dream job? You get to work with lifts and ski over 4,000 vertical feet of perfect snow on your days off. Sounds rough! What do you like most about your job at Jackson Hole and about living in the shadow of the Grand Tetons in Wyoming?
I get to ski on my days on too! One of the things we pride ourselves on at Jackson Hole is the amount employees get to ski and snowboard. It may not be the highest paying industry, but there is very little stress and a great lifestyle. Jackson Hole is much more than just a ski town and the outdoor opportunities are endless.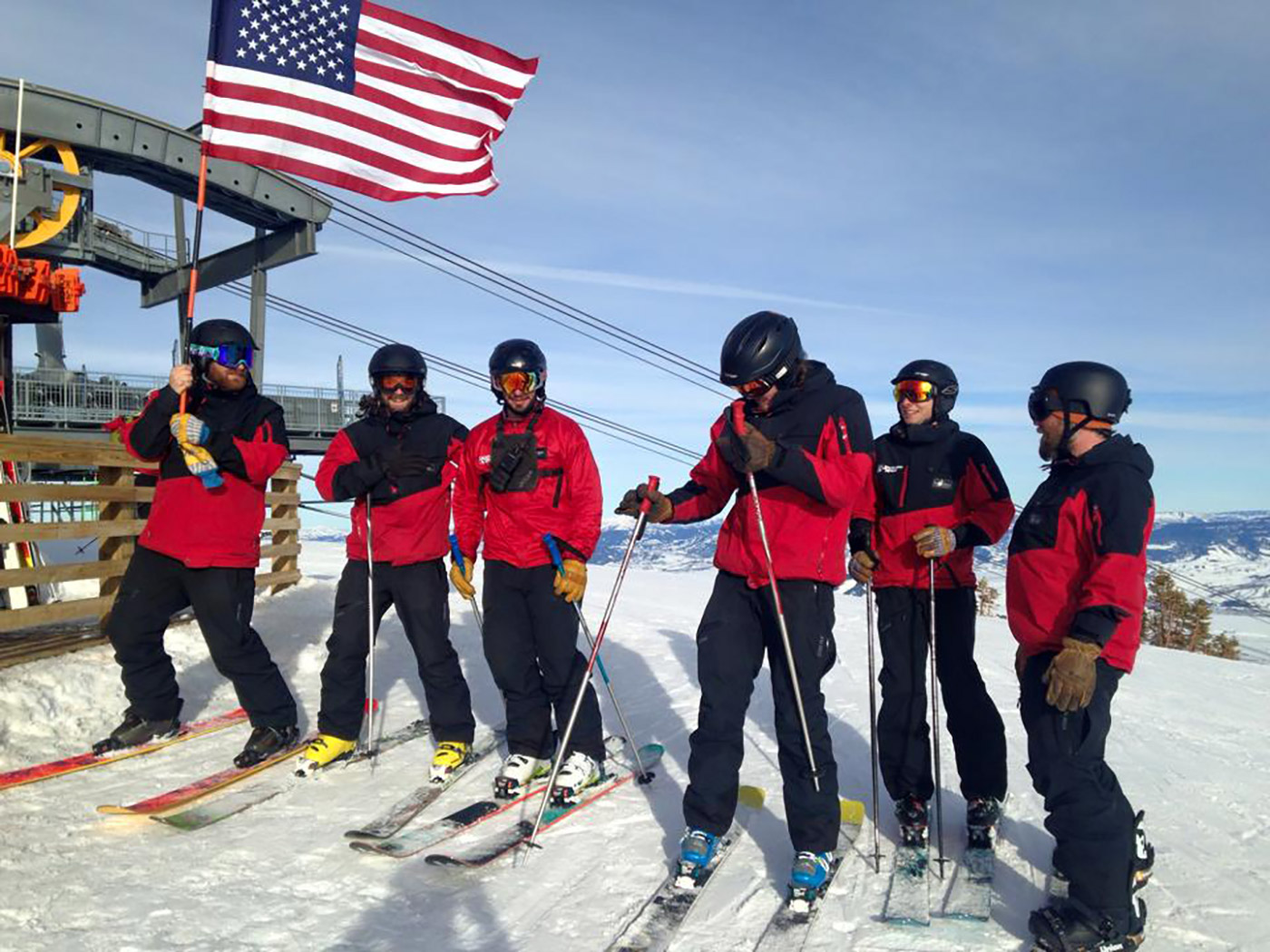 When you're not skiing, what are you favorite activities?
I road bike and hike a lot in the summer. When I'm not traveling I like to cook nice meals at home, especially when it's cold out.
What are your long-term goals for LiftBlog?
I am on a quest to visit every lift in the US and Canada. I'm about halfway there. I would also love to travel internationally to share certain stories with my mostly American audience. Skiing in the Alps and visiting the lift manufacturer headquarters would be amazing. I also want to get to some of the large urban gondola networks in South America.
Any other thoughts you'd like to share with DCSki readers?
There are so many resorts in the Mid-Atlantic and Northeast with interesting histories and unique lifts. Even if you only have a season pass at one mountain, try and visit a few others each season. It's getting easier to do this with changes in the season pass landscape and it really makes skiing fun.
Thanks for your time Peter!
---
Over the past few years, Peter has generated a wealth of fascinating content related to lifts. Here's a sample:
Be sure to visit LiftBlog.com to browse all of Peter's articles.