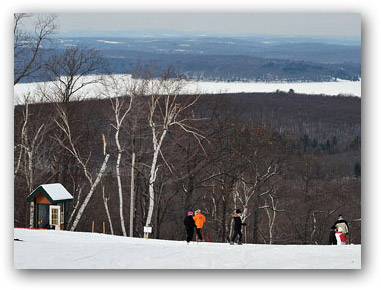 Tanglwood Ski Area
Tafton, Pennsylvania
| | |
| --- | --- |
| Vertical drop: | 415 feet |
| Skiable acres: | 35 |
| Longest run: | 0.75 miles |
| Trails: | 9 |
A small ski area in the Poconos, Tanglwood caters mostly to families. Tanglwood is an "inverted" resort, with the lodge located at the top of the mountain. Two double lifts and one beginner tow service skiers and snowboarders, while another tow lifts services Tanglwood's snow tubing area. Tanglwood offers night skiing on certain nights of the week. Tanglwood has been in operation for more than forty years.
Note: Tanglwood was not open for the 2007-2008 winter season. Over the summer of 2008, new owners purchased Tanglwood, and re-opened the area for the 2008-2009 winter season. However, Tanglwood was once again closed for the 2010-2011 winter season.
November, 2011 update: As of November 12, 2011, it appears unlikely that Tanglwood will open for the 2011-2012 winter season. DCSki has been unable to reach Tanglwood's web site, and readers report that the ski area once again changed hands in the fall of 2011. Before making a trip, please contact the resort to verify operating conditions.
Key Statistics
Resort Name:
Tanglwood Ski Area
Vertical Drop:
415 feet
Trails:
Skiable Acres:
35
Longest Run:
0.75 miles
Lift Capacity:
3,160 per hour
Lifts:
4

(2 doubles, 1 rope tow)

Night Skiing:
Night skiing available only on certain nights of the week; check with resort for current operating hours.
Terrain Park:
Yes
Halfpipe:
(No halfpipe)
Tubing Park:
Two runs serviced by a rope tow.
Address:
192 Paper Birch; South Tafton, PA 18464
Phone:
570-226-9780
Latitude:
41.416213
Longitude:
-75.16717
Links:

http://www.skitanglwood.com/
Getting to Tanglwood Ski Area
Estimated Distances from Major Cities
Baltimore, MD
4 hours
233 miles
Washington, DC
4 hours, 45 minutes
274 miles
Arlington, VA
4 hours, 45 minutes
274 miles
Richmond, VA
6 hours, 20 minutes
372 miles
Pittsburgh, PA
5 hours, 30 minutes
312 miles
Harrisburg, PA
2 hours, 35 minutes
153 miles
Philadelphia, PA
2 hours, 40 minutes
156 miles
Charleston, WV
8 hours, 5 minutes
514 miles
Raleigh, NC
9 hours
549 miles
Charlotte, NC
10 hours
627 miles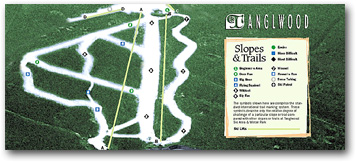 1:53 pm on December 12 / Mount Pocono, Pocono Mountains Municipal Airport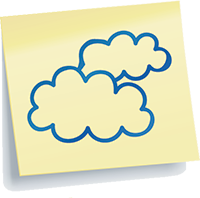 30° F
Overcast
| | |
| --- | --- |
| Humidity: | 75% |
| Wind Speed: | 8 mph |
| Barometer: | 30.06 in |
| Dewpoint: | 23 °F |
| | |
| --- | --- |
| Visibility: | 10.00 mi |
| Sunrise: | 7:17 a.m. |
| Sunset: | 4:31 p.m. |
Good snowmaking conditions right now.

Weather supplied by the National Weather Service. Errors or reporting delays may be possible.
Snow Conditions at Tanglwood:
Snow conditions currently unavailable.
News about Tanglwood
December 14, 2017

- The past week saw the arrival of cold temperatures, and the dip in Mercury allowed ski areas to fire up their snowguns. Although lifts have already started running at several resorts, by the end of the December 16-17 weekend nearly every ski resort in the Mid-Atlantic will have kicked off its 2017-2018 winter season. DCSki has the latest opening information here.
March 17, 2008

- Spring is a mixed blessing: Mid-Atlantic resorts begin to close one by one, but the weather is nice and the rates can't be beat. DCSki provides a detailed look at the current operating status of Mid-Atlantic ski areas.
February 22, 2008

- During January, DCSki asked its readers to complete a survey, ranking Mid-Atlantic ski areas in a number of categories. Over 100 readers filled out this detailed survey, providing a measurement of what local resorts are doing well, and what they could be doing better. We also asked readers to cast a critical eye on DCSki itself. The results are in, so kick back, relax, and see if you agree with readers' picks for best resort in various categories.
March 20, 2007

- The season isn't over - far from it. Thanks to a dumping of natural snow this past weekend, many mid-Atlantic ski areas are in prime form as the end of March nears. A few resorts have thrown in the towel, but the majority of mid-Atlantic resorts will remain open through this weekend, with some aiming to stay open until April 1 or later. DCSki provides a complete roundup as of March 20, 2007.
December 7, 2006

- Low temperatures in early December have allowed mid-Atlantic ski resorts to fire up the guns and prepare for their season openings. This detailed story provides opening plans for over 30 resorts in the mid-Atlantic region.