Mid-Atlantic Ski Season Begins
4
Below average temperatures in November have enabled a variety of ski areas across the Mid-Atlantic region to open for the season, giving skiers one extra thing to be thankful for this Thanksgiving. As December nears, there are already resorts open for skiing and boarding in North Carolina, Virgina, West Virginia, Maryland, and Pennsylvania.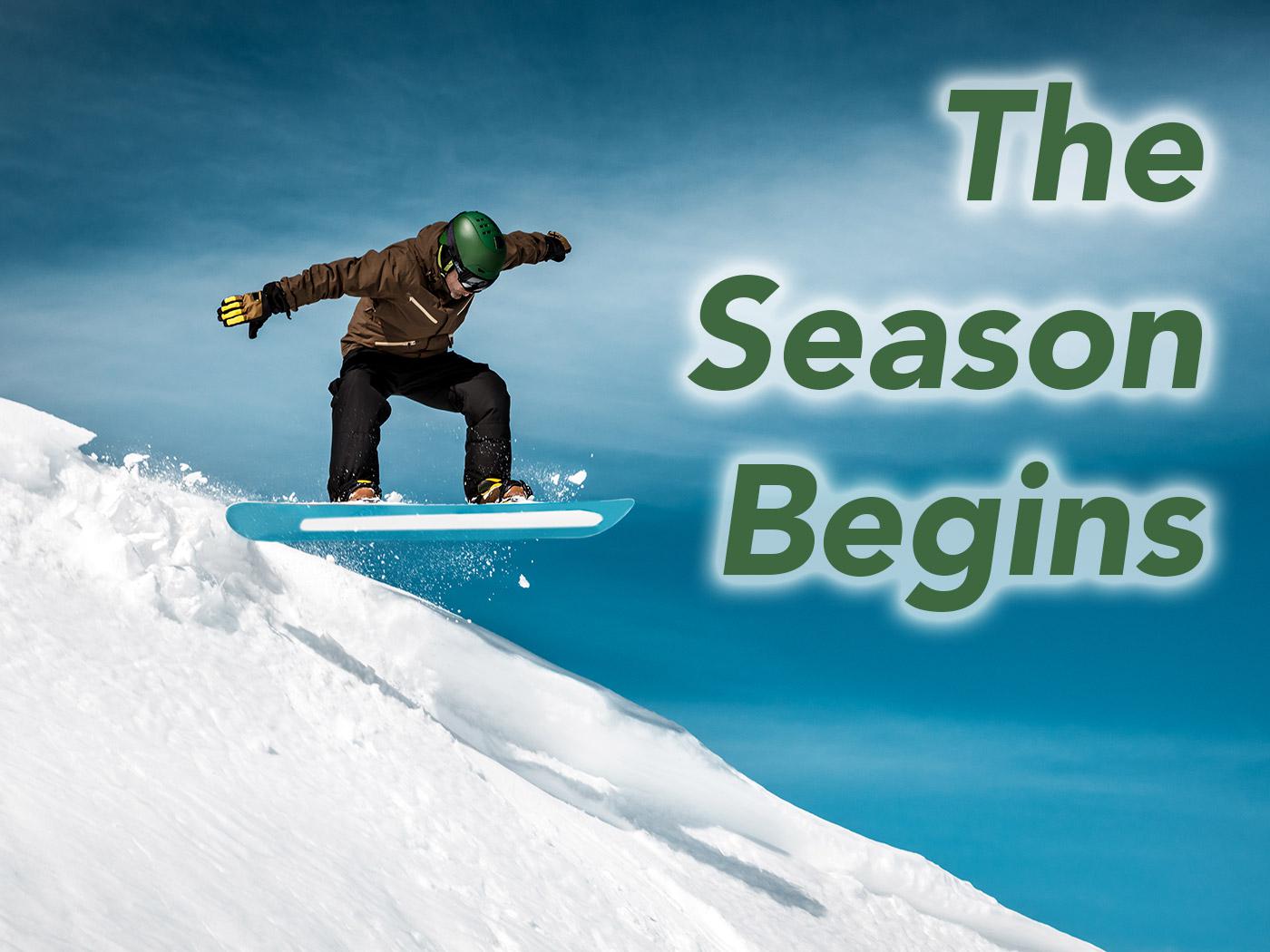 North Carolina's Sugar Mountain Resort opened for skiing with six trails on November 14, 2022. That early opening date gave Sugar Mountain bragging rights for being the first ski area to open for the 2022-2023 winter season on the East Coast. Despite its southern location, Sugar Mountain tops out at 5,300 feet above sea level, giving it one of the highest elevations East of the Rockies.
Also in North Carolina, Beech Mountain Resort is the second highest ski resort east of the Rocky Mountains, with a peak elevation of 5,506 feet. This elevation helped Beech Mountain open for the season on November 25, 2022. Snow tubing opened at Beech Mountain on November 19.
West Virginia ski areas also benefit from a high elevation, which allowed them to make snow aggressively in recent weeks.
The new owners of Timberline Resort continue to impress, having invested significant resources into infrastructure improvements since purchasing the formerly struggling West Virginia ski area. Timberline opened on November 23, 2022 with a substantial number of trails — top-to-bottom skiing was available on over half of the resort's terrain. Timberline is temporarily closing from November 28 through December 1, before formally kicking off its ski season on December 2, 2022.
Also in West Virginia, Snowshoe Mountain Resort opened on November 23, 2022 and currently has 16 trails available.
In Virginia, Massanutten Resort opened for skiing and snowboarding on November 25, 2022. The ski area is temporarily closing from November 28 through December 1 with plans to re-open for skiing on December 3, 2022, conditions permitting.
Virginia's Bryce Resort opened on November 23, 2022. The resort is closing from November 28 through December 1, then plans to re-open on December 2.
Located in the western panhandle of Maryland, Wisp Resort kicked off its season on November 25, 2022. On November 27, Wisp was reporting 8 open trails with an average base of 28".
Several ski areas in Pennsylvania have also opened for the season. Blue Knob Resort was open with limited terrain from November 23-27, 2022, but will be closed November 28. The ski area plans to announce its re-opening date soon.
Blue Mountain was open from November 25-26, 2022, but closed on November 27. It currently plans to re-open on December 2, conditions permitting.
Seven Springs Mountain Resort also opened on November 25, 2022. "We just got back from Seven Springs where they pulled off a herculean effort to get 8-10 trails open for the days after Thanksgiving," wrote one DCSki reader on November 27. "I was impressed."
Lower-elevation ski areas, such as Whitetail Resort, began making snow during the most recent cold snap, but were not able to generate enough to secure an opening date yet.
After a string of below-freezing temperatures, the weather warmed up around Thanksgiving, and many areas saw some rain. However, nighttime temperatures are forecast to drop below freezing at many Mid-Atlantic resorts beginning November 30, which should provide another chance to fire up the snowguns.
DCSki recommends checking with any resort before making a visit to verify current operating conditions. Particularly early in the season, ski areas may close temporarily due to weather conditions or lower visit rates.
If you visit local areas, feel free to check in with firsthand reports on the DCSki Forums.