Vail Resorts to Purchase Seven Springs, Hidden Valley, Laurel Mountain
2
In news that is likely to reshape Mid-Atlantic snowsports for years to come, Vail Resorts announced on December 8, 2021 that it has entered into an agreement to purchase Seven Springs Mountain Resort, Hidden Valley Resort, and the operations of Laurel Mountain Ski Area. The three Pennsylvania ski areas are currently operated by the Pittsburgh-based Nutting family.
The sale — estimated at $125 million and scheduled to close this winter — will not affect operations at the three ski areas during the 2021-2022 winter season. Existing season passes will be honored at the properties. Following the conclusion of the sale, Vail Resorts plans to add access to the three areas to select Epic Pass products for the 2022-2023 winter season.
"We are incredibly excited to have the opportunity to add Seven Springs to our family of resorts along with Hidden Valley and Laurel Mountain," said Vail Resorts CEO Kirsten Lynch.
"As a company, we have been focused on acquiring resorts near major metropolitan areas as we know many skiers and riders build their passion for the sport close to home. These great ski areas in Pennsylvania are a perfect complement to our existing resorts, creating a much stronger connection and compelling offering to our current and future guests in Pittsburgh as well as those in other critical markets such as Washington, D.C., Baltimore and Cleveland."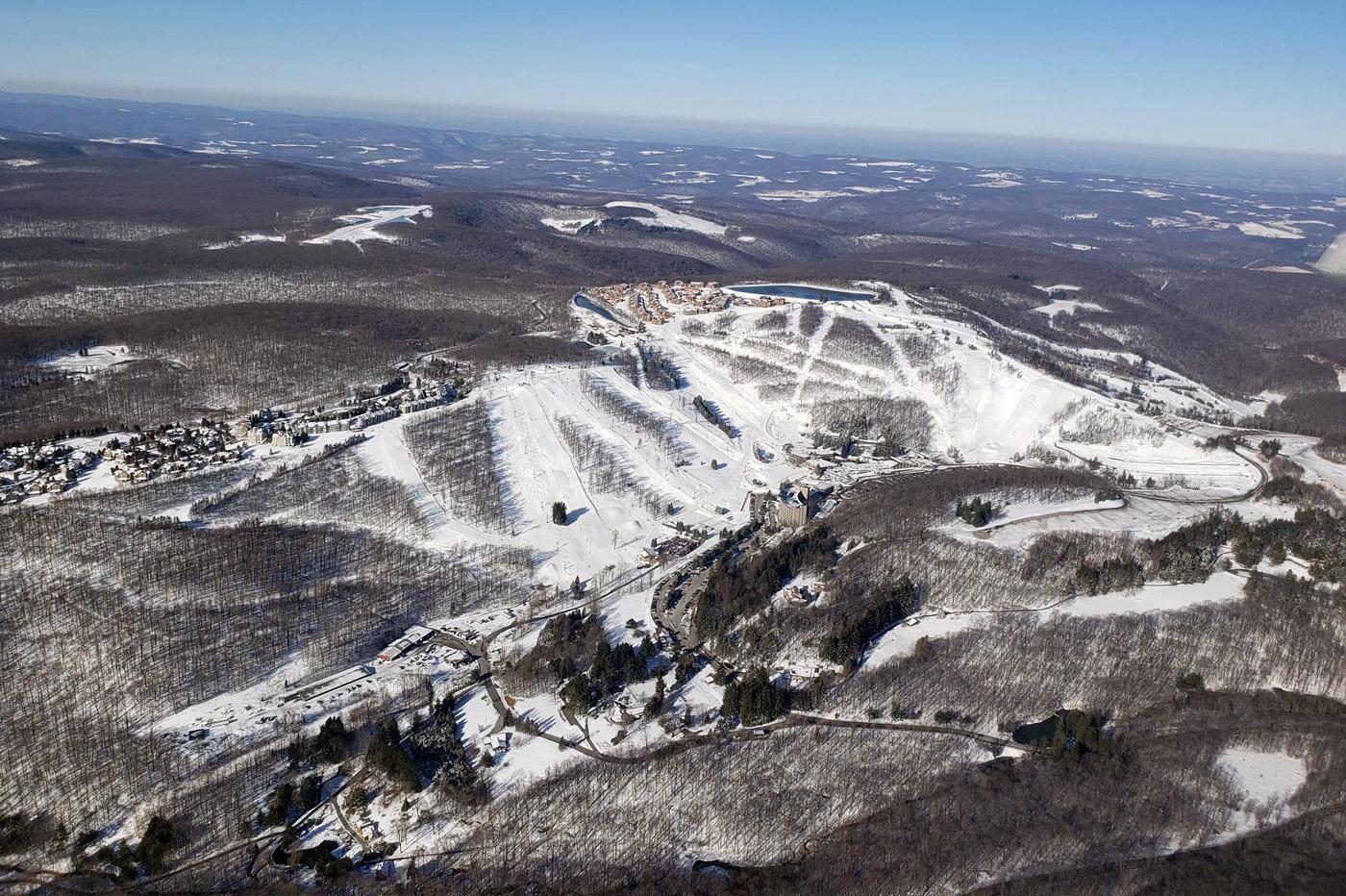 The purchase of these three ski areas will significantly expand Vail's footprint in the Mid-Atlantic region. Vail first ventured into the region with the purchase of Peak Resorts, which briefly owned Pennsylvania's Liberty Mountain, Roundtop, Whitetail, Jack Frost, and Big Boulder resorts. Liberty, Roundtop, and Whitetail were purchased by Peak Resorts in 2018 after being operated by Irv Naylor's Snow Time for many years.
The Nutting family first purchased Seven Springs in 2006, later adding Hidden Valley to its portfolio in 2013 and becoming the operator of a revived Laurel Mountain in 2016, the latter of which is located on state park land. Under the Nutting's ownership, winter operations at the three ski areas grew from 900 to over 1,700 employees; an increased emphasis on year-round operations also saw summer employment grow from 600 to 1,000. Skiers delighted in the re-opening of Laurel Mountain, a "skier's mountain" that had previously shut down due to a series of misfortunes. Over at Seven Springs, a series of capital improvement projects improved lifts, snowmaking, and base facilities including a spa and 418-room hotel. As one of the most popular destination resorts in the Mid-Atlantic region, Seven Springs has frequently been one of the first ski resorts in the Mid-Atlantic to open each winter.
"The resorts truly are a part of the fabric of this region and a critical community asset. I am extremely proud of our stewardship of Seven Springs and its sister resorts, and even more so of all the people we have worked side-by-side with to transform them into what they are today," said Robert Nutting, President and CEO of Seven Springs Mountain Resort, Inc.
"Our team of professionals helped change the way our resorts are viewed by guests throughout the Northeast and Mid-Atlantic regions, and within the industry. It has been an honor to be a part of their incredible growth for more than a decade as we leave each resort a much stronger community asset than we found it."
While the ski areas will transfer over to Vail Resorts, the Nutting family will continue to have a presence in the Laurel Highlands region, owning and operating the Sporting Clays at Seven Springs, Seven Springs Golf Course and Hidden Valley Golf Club, Highlands Market, and Highlands Resort Realty. The family's company will also retain certain real estate for future development potential.
"Vail Resorts is a perfect successor with a proven track record of honoring the unique character of each of its resorts," said Nutting.
"They are the industry leader in investing in the guest experience, employee development and environmental stewardship. We are thrilled that the resorts will now become part of Vail Resorts network and are confident that Vail Resorts will continue to invest in what makes these resorts so special."
Scott, thanks for posting this overview so quickly in the News section of DCSki.com.  The Forums allow us readers to express our reactions, but as a DCSki reader I look to the News section first to provide me with the straight scoop on what's happening in the region.
Woody
I'm still trying to process it all and what it could possibly mean to local skiing. The consolidation of the industry is marching on. How will the soul of skiing respond? How do labor shortages and climate change come to play? Only one thing is for certain, change is inevitable.