Firsthand Report: Eldora Mountain
3
On Friday, November 27, 2020, I had my first ski day of the winter at Eldora Mountain, Colorado using my Ikon pass. Eldora isn't the largest ski area in Colorado, attracting mostly day skiers, but it offers a wide variety of terrain and is only 20 miles west of Boulder. On my visit, it was mostly sunny with temperatures in the mid-30s. I arrived around 1:15 p.m. and left at 2:45. I made around 10 runs and stuck to the one beginner route they had open.
The Ikon pass was the best option for me, a college student living in Colorado, as Eldora and Winter Park — both covered under Ikon — are the closest ski resorts to campus. Through a program sponsored by my University's Alpine Ski Team, I received a student discount and bought the base pass for $429. Without the student discount, the price would have been $849.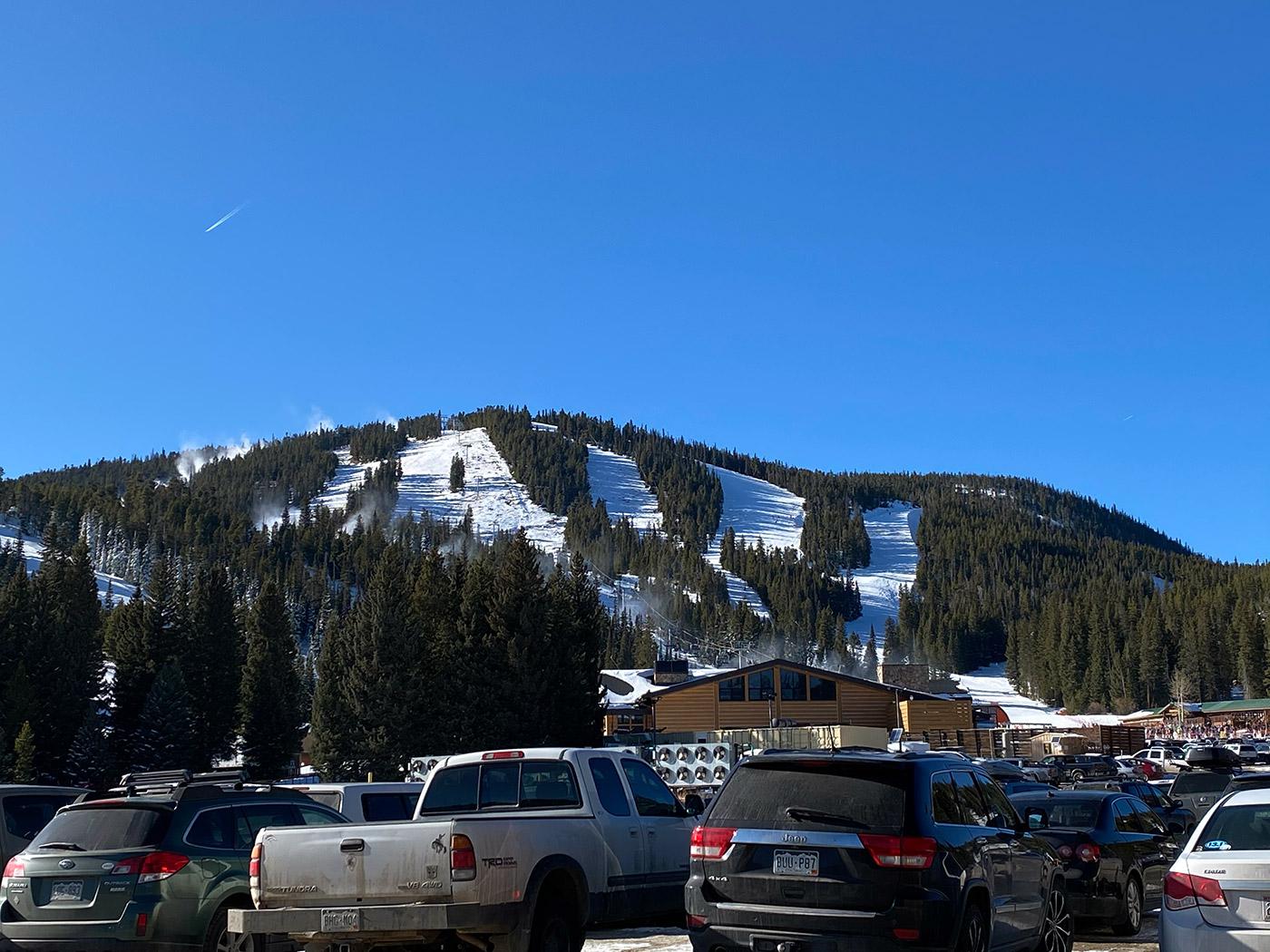 I was a little worried at first about the risk of COVID-19 and about how crowded it would be as the mountain had recently opened on November 23. Since it is very early in the season, only 3 out of the 10 lifts were open and only about 8.5% of the mountain was open. However, I was very impressed with the COVID-19 regulations, despite the crowds.
Before visiting Eldora Mountain, you must reserve a free parking pass. Only a select number of passes are available in order to limit the risk of COVID-19. Once on the mountain, the lift lines are marked with posters showing where to stand (all spaced 6 feet apart). The people working the lift lines were also very observant and made sure that everyone was wearing their masks. Because of this, I felt very safe skiing at Eldora and did not view it as a dangerous activity during this pandemic.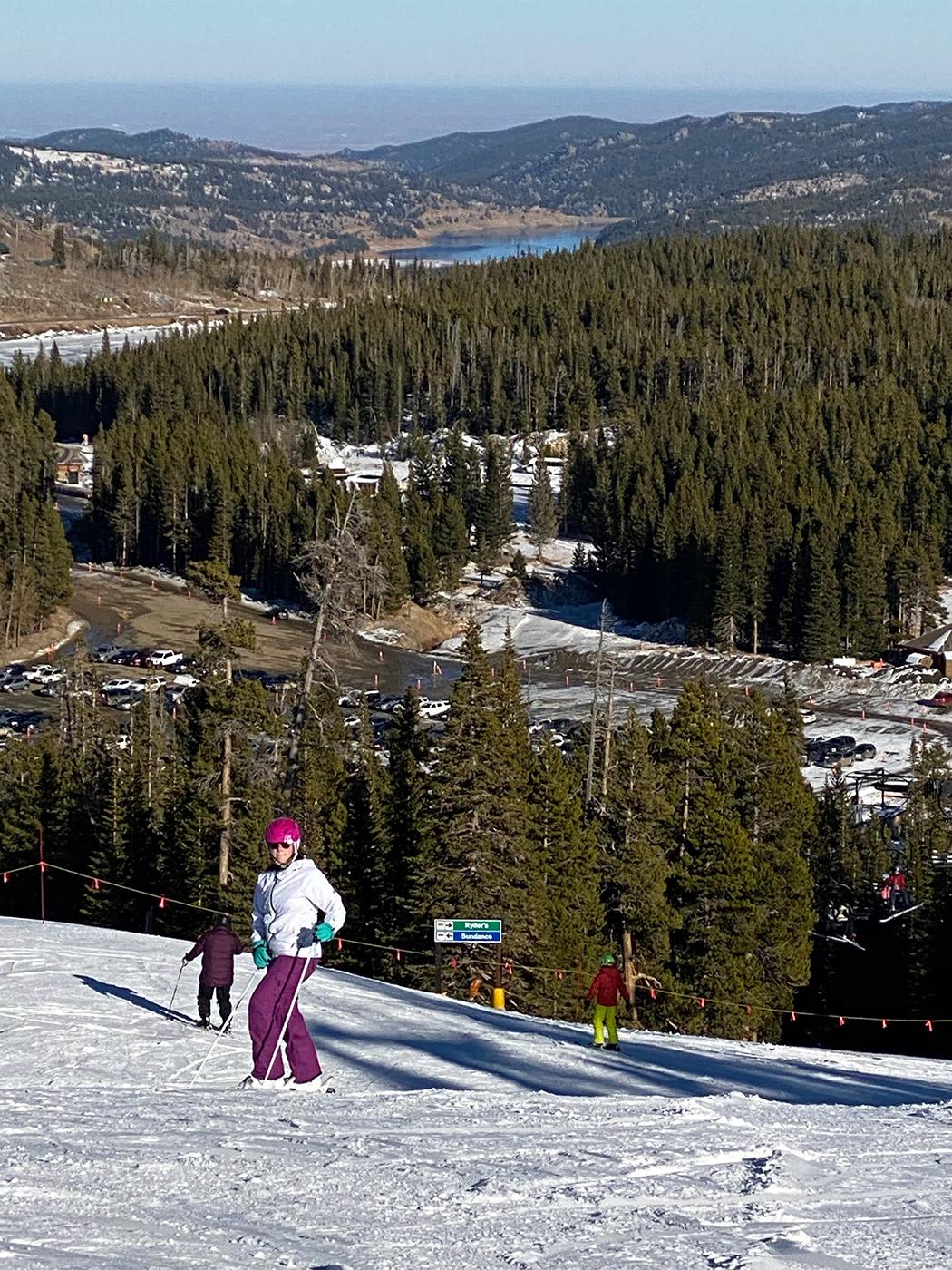 The only lift that I used, the Caribou lift, was not high speed and only seated two people. I went with my mom and dad, and one of us always had to sit alone. However, the singles line was eliminated due to COVID-19, so we were never sitting next to a stranger.
This lift led to the one beginner route that was open, Ryder's. The conditions were a bit icy, similar to the skiing that I have done on the East Coast at Ski Roundtop in Pennsylvania and Sunday River in Maine. Eldora has also been making snow and began snowmaking on Ryder's as my family and I were leaving the mountain for the day. They were also making snow on the intermediate terrain they had open during my visit. However, amidst the patches of ice, there was also a decent bit of powder, making the runs very enjoyable and suitable for beginners.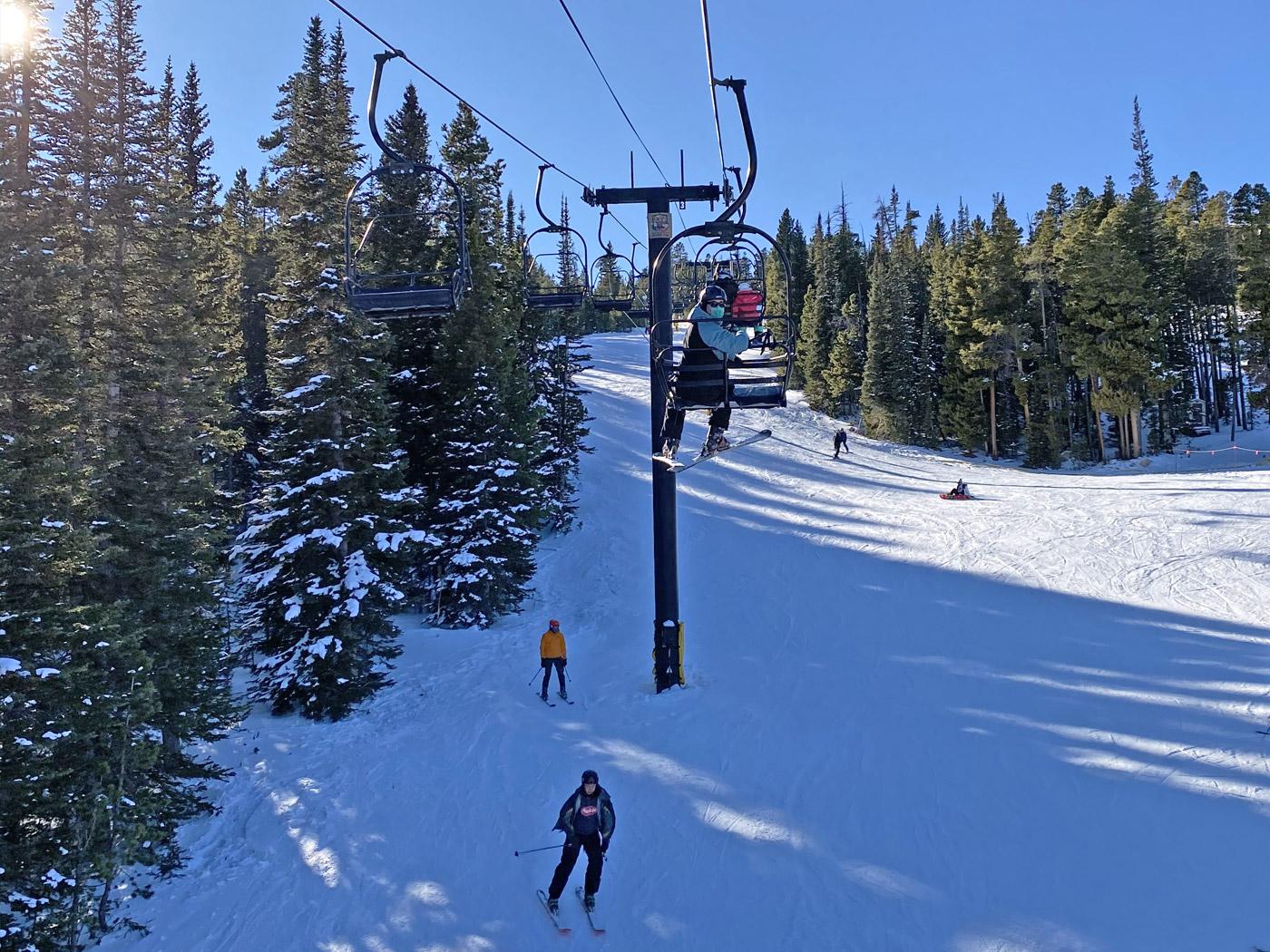 Went to CU and skied there a number of times.  My biggest impression is/was that the slope layout reminds me very much of whitetail (or vice/versa)
Great to get a live report from this season.  Thank you!  
I've skied Eldora.  It's got some pretty good mogul runs and glades when everything is open.  If it was located in the mid-Atlantic it would be top banana:-)
I was once 'kidnapped' from a science meeting in Boulder for an early morning ski at Eldora.  My host was a race coach and the mountain opened an hour early for race training.  We were back at our meeting by 10:30, in time for mid-morning coffee break.