Yesterday, I was trying to talk a friend into making a day trip to Pennsylvania's Whitetail Resort. He is a 20-something millennial, and although he had gone skiing with me twice before, he was pushing back.
"Did you not have fun before?" I asked.
"Oh, I did — skiing is a lot of fun," he replied.
"Was it too cold?"
"No, that's not it."
After pressing him gently, he finally admitted why he was resistant.
"It's just.. Skiing is so expensive," he explained.
I started to think about this. I own my own skis, boots, and helmet, and I had purchased a season pass at Whitetail pre-season. I'm also a Gen-X'er; I own my own house and my salary has climbed since I was in my 20s.
But my friend didn't own any equipment. He would have to pay the ticket window prices. At Whitetail, a weekend all-day lift ticket is $82. Rentals add another $55 with tax, and a helmet rental adds another $15. That's already over $150. You can save a bit of money by purchasing an All Mountain Package, which includes lift ticket, rentals with helmet, and a group lesson for $132. But that's still a lot of money. A couple modest meals at Whitetail easily add another $40. Add gas money on top of that and you're looking at close to $200 for one day of skiing.
"It's just not a good value," my friend explained. "I don't have that kind of money."
If you wanted to take a family of five to the slopes of Whitetail, you're already north of $800.
Of course, there are ways to save money. Purchasing an Advantage Card can provide discounted lift tickets, and renting equipment off-slopes might save some money too. Families can brown-bag their lunches rather than paying resort prices for mediocre food. But for a family or individual who is just interested in trying out skiing for the first time, the sticker shock can be intense. It's no wonder ski areas are having trouble attracting new blood to the sport.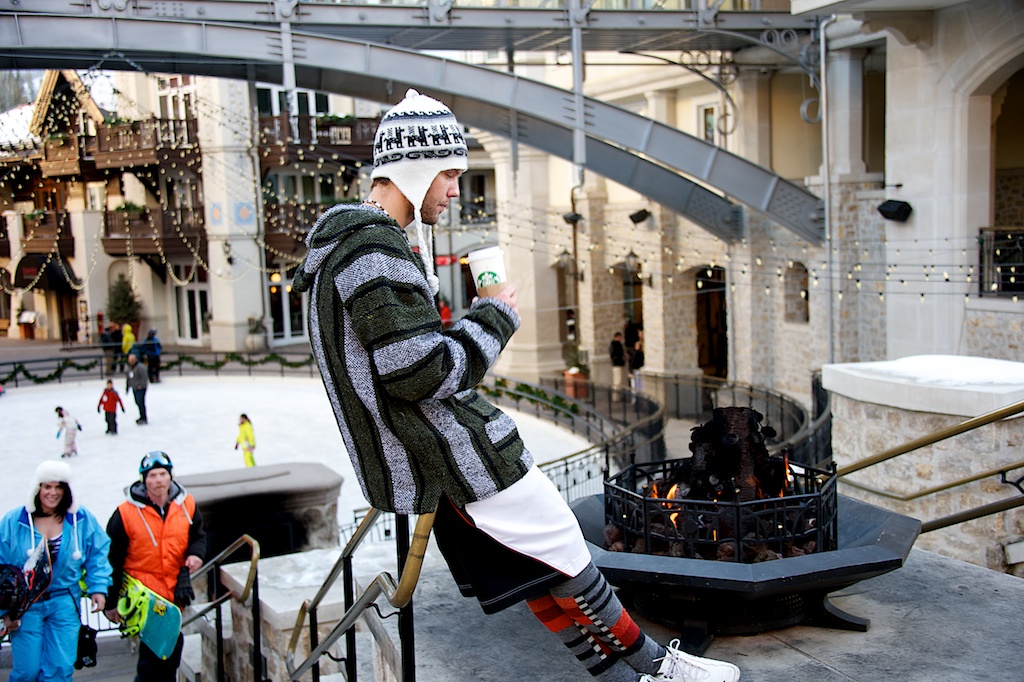 Things are even more bleak for a family looking to spend a week at a destination resort.
One extreme is Colorado's Vail Resort, which is considered one of the nicest ski resorts in the United States.
Consider a family of five who would like to visit Vail from February 11-17, skiing five days and lodging six nights. Going to vail.com, this family prices out the cheapest possible package. The lowest lodging rate is at Timber Falls, which offers a 3-bedroom, 2-bath condo on the shuttle route to Vail. A discounted package is available which includes 5-day lift tickets for the five family members. The total price of this lodging package? $6,911.99, which includes travel insurance.
But that's just the beginning. If the family of five needs to rent skis, a rental package is available for $1,468.41. That includes Performance Skis and boots for the two adults and Junior Skis for the three children for a total of five days.
But the family must get to Colorado. The cheapest round trip tickets from BWI to Denver are on Southwest, at a total of $2,264.80 for five people.
That gets the family to Denver International Airport, but they still have to get to Vail. A Colorado Mountain Express shared shuttle runs $712.50 (plus a $130 or so tip) for round trip transportation to Timber Falls.
A family has to eat! And on-mountain dining at Vail isn't cheap. The family of five will easily spend $200 per day on food, so that's another $1,000.
What is the grand total for a 5-day ski trip to Vail, using the cheapest lodging package available on Vail.com? $12,487.70.
What is the median household income in the United States? According to the U.S. Census Bureau, in 2016 the median household income was $59,039.
Let that sink in.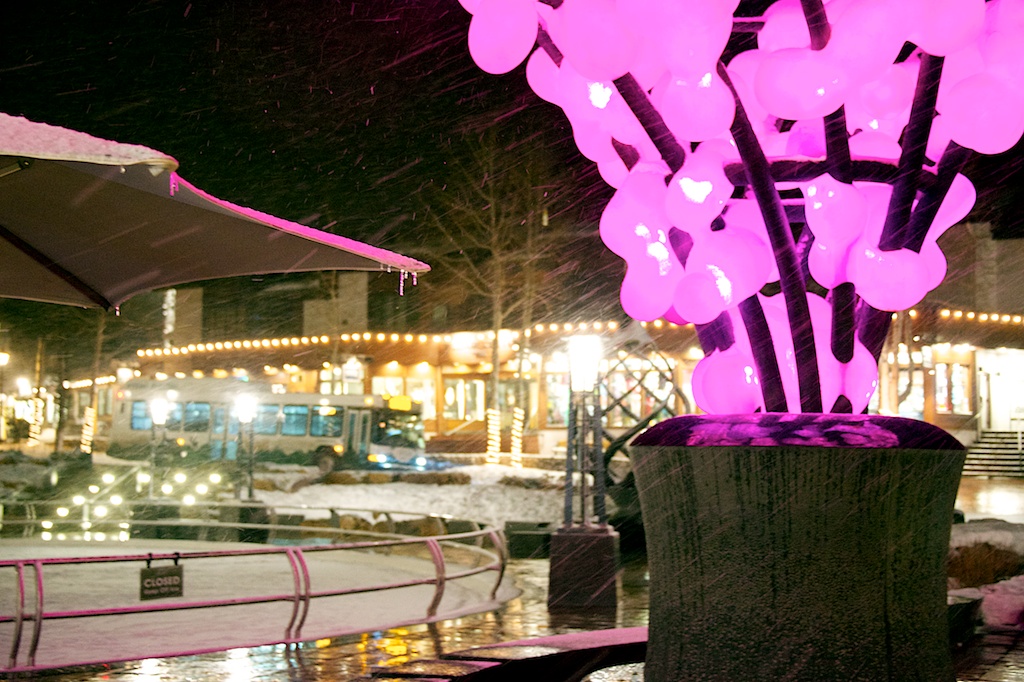 Granted, Vail is on the pricier end of skiing, and staying outside of Vail and driving in each day can save money, even after spending extra on a rental car.
But lift tickets at all ski areas have been climbing up, somewhat dramatically.
A 1-day lift ticket at Vail now costs $189. Colorado's Winter Park Resort, which has always been a more economical option, charges $159 at the ticket window for a 1-day lift ticket.
For comparison purposes, a 1-day ticket to Disney's Magic Kingdom Park in Florida is $107, with prices dropping significantly for multi-day tickets. And you don't need to rent equipment to enjoy the rides at Disney.
Businesses work by the laws of supply and demand: the cost of skiing has skyrocketed over the past decade because there are enough consumers still willing to pay those prices.
But there is no question that skiing is becoming a rich man's sport, if it wasn't already before. I see less and less young people showing interest in the sport. And it always helps to hook skiers and snowboarders at a young age. A 20-something year old who shows no interest in skiing right now is less likely to pick up the sport later in life, once they are more financially stable and have disposable income.
Some resorts offer compelling, inclusive packages for first-time skiers, but these tend to only include bunny slope lifts. And some resorts offer compelling season passes — even across multiple resort properties — for skiers and boarders who plan to ski many times over a season.
But for that middle ground — skiers and boarders who are starting to pick up the sport but only plan to ski a few times a year and don't yet have their own equipment — the costs have become prohibitive.
In the long run, this is likely to hurt the snowsports industry and our favorite sport.