Firsthand Report: Adding to the Bucket List at Liberty Mountain Resort
4
On a beautiful warm and sunny afternoon, I rode a "bucket" down Liberty Mountain in Carroll Valley, Pennsylvania. Actually I was helped into a sitski by adaptive ski instructor Mike Caselle and this experience added to my bucket list. I glided down the shimmering mountain on what is formally known as a bi-ski; Blue Ridge Adaptive Snow Sports (BRASS) has a new full-sized Ferriol-Matrat FMS made in France. It is a luxurious experience, but you must really trust your instructor. He has special training in loading people with significant neuromuscular problems into the sit ski, getting it on and off chairlifts, and holding and steering it as you flow down the mountain. He reassured me that they have never lost control of the sit ski.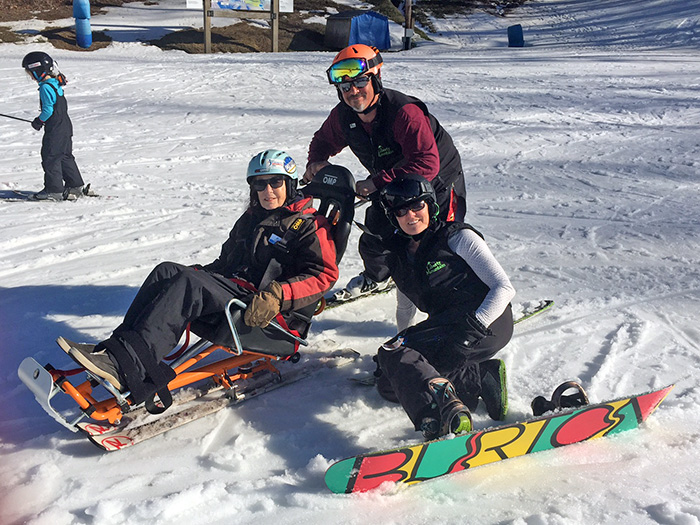 There was little work involved on my part, but I did gently bend my body into the turns. Mike helped by playing recorded acoustic guitar music to help me relax and move my stiff body. While this was a great experience, it is not a joking matter. Skiing has been my passion for 50 years, but I now suffer from advanced Parkinson's Disease. I do not know if I can ever regain the balance, strength, or confidence to ski upright again. Adaptive programs are perfect for people like me, and for those with birth defects, war wounds, or other disabilities.
The BRASS adaptive program at Liberty and similar programs at other mountains continue to grow. Although this has been a rather short season, BRASS taught about 300 adaptive students this year. 11 injured soldiers were honored at their annual Warfighters weekend. The program is run by Leslie and Dick White and a large group of professional instructors and devoted volunteers; it is supported entirely by tax-deductible contributions. BRASS is a local chapter of Disabled Sports, USA.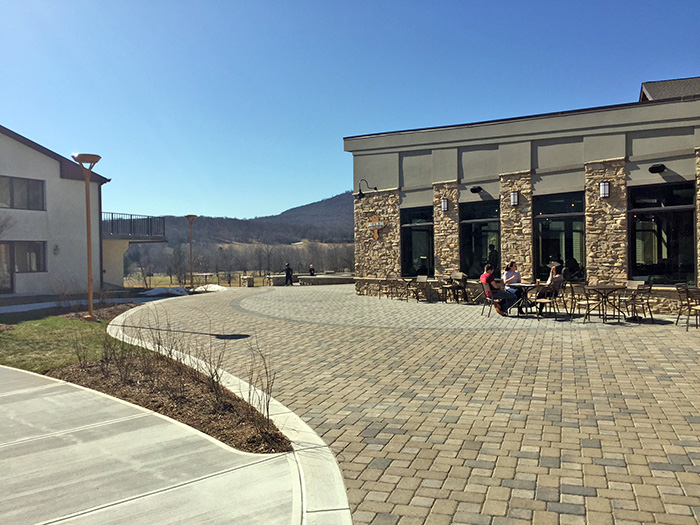 Liberty Mountain is growing as a four season resort. This season they added the majestic Highland Lodge to their facilities. It has 17 guest rooms or suites, and is steps away from the mountain and the 18 hole Carroll Valley Golf Course. There are many features, including banquet rooms for weddings and other celebrations, hot tubs, a large indoor saltwater pool, a sauna, fitness room, children's learning and playcare centers, and 10 dining options in the older locations and in Highland Lodge. In addition to the popular old favorite — McKee's Tavern, there is the new Eagle and The Owl Public House (where we enjoyed a meal) and Ike's Chophouse. General Manager Eric Flynn and his staff worked hard on implementing the new developments.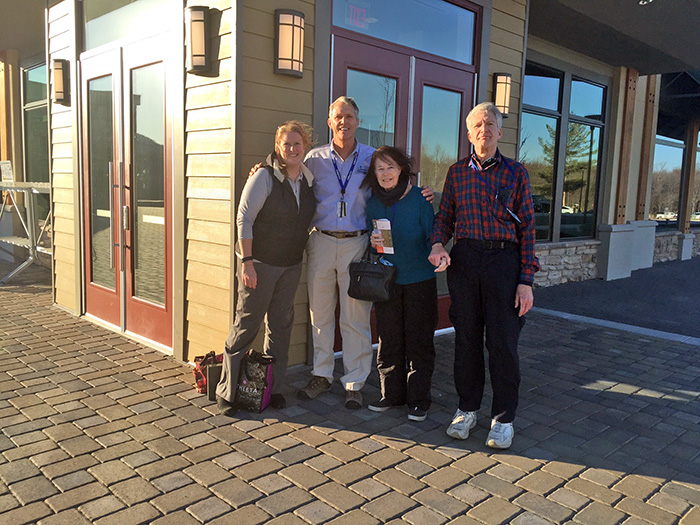 Liberty Mountain Resort continues to grow. As it does, it brings more revenue and employment to the area. It also brings a lot of fun to those who visit!