Closing days are always bittersweet, but we could not ask for a more perfect day to end a wonderful season! My husband Charles and I visited one of our favorite local areas, Pennsylvania's Liberty Mountain Resort, on its closing day on March 22, 2015. The temperature was listed as 43 degrees, the sun was shining for most of the day, and 16 trails and 8 lifts were open. Liberty received 4 inches of natural snow two days prior, and well groomed trails kept the snow on most of the slopes. Season passholders had an additional treat: an outdoor barbecue and live music.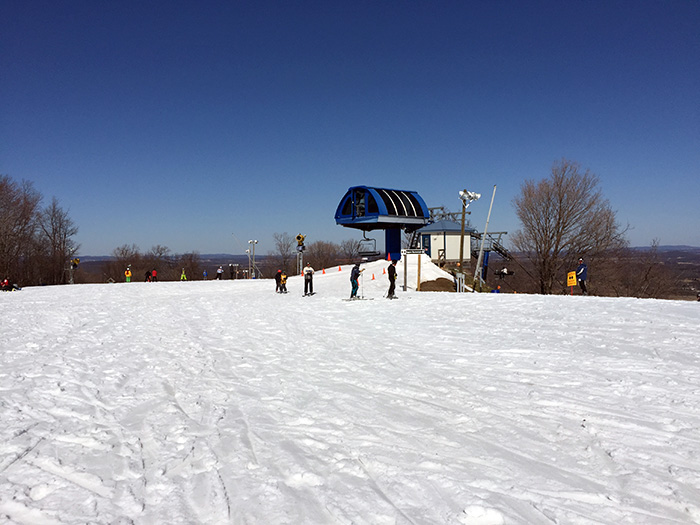 Towards the end of the afternoon, some bare spots emerged on the slopes, but the white trails were a marked contrast to the brown and green golf course, farm fields, and forests nearby. Charles says the weekday solitude more than made up for the slurpy surface. He says skiing White Lightning as the final run of the day (and season) was a Zen experience — like gliding in a dream without any sensation of effort.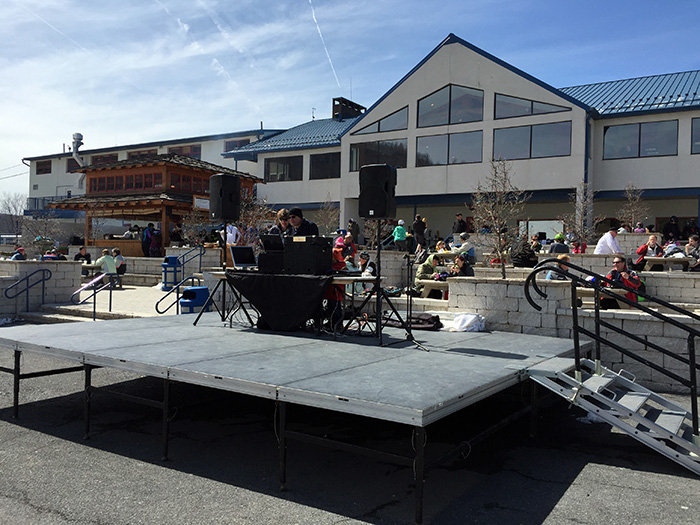 The sister resorts, Whitetail and Roundtop, also had great conditions for their final days of the season. Whitetail won the sweepstakes again — their season started first and they raced ahead with 104 days. Liberty and Roundtop were open for 98 days. The conditions were so good, skiing and snowboarding could continue, but the crowds were not there. In fact, on closing Sunday there were no crowds or waiting lines at the lifts. It is expensive to keep an area open, once attention turns to golf and swimming. This has been a very cold winter, with a lot of ice and snow in many areas of the East. The climate may have discouraged some skiers and snowboarders from venturing to the mountains. But thousands of others followed the lyrics of the much beloved John Denver: "… and the snow covered hills are my friends."
There are no reader comments on this article yet.