Firsthand Report: Wintergreen Wounded Warrior Adaptive Weekend
1
February 6-8, 2015 was the 11th Annual Wounded Warrior Weekend at Wintergreen Resort, Virginia. My husband Charles and I have attended many of them over the years at this and numerous other resorts. The skiers, snowboarders, and instructors keep getting better and stronger. Many of the soldiers appear to have a renewed sense of pride, in the wake of the barbaric terrorism around the world. They see that their sacrifices have not been in vain and know they must build up their strength for the times ahead. The civilian athletes are also strong, brave, and determined. Some of them have overcome birth problems or accidents. Hats off to all of them!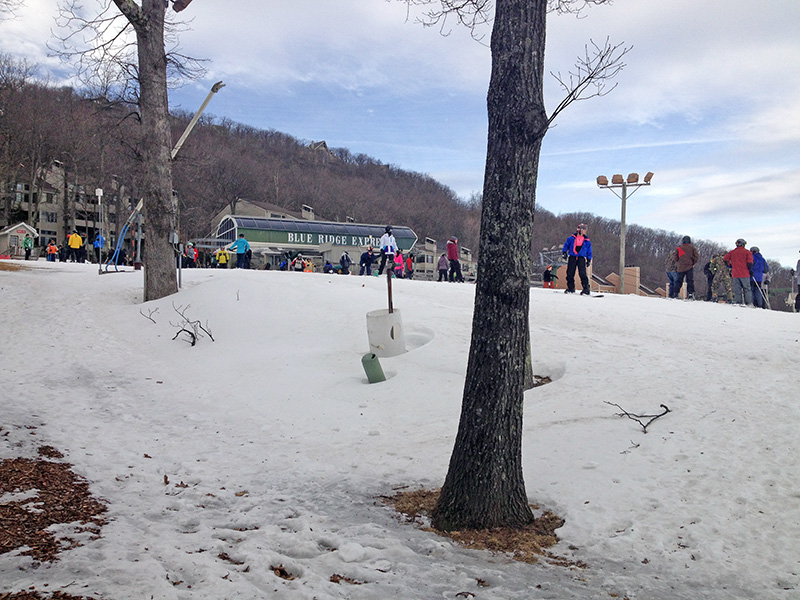 Wintergreen was one of the first resorts in the world to sponsor Wounded Warrior events. This weekend there were 35 warriors and about 50 guests. They were treated to the weekend by the generous contributions of Wintergreen Resort, as well as many of the corporations and residents in the area. The Resort provided its usual delicious buffet breakfasts and lunches and catered the banquet on Saturday night.
Saturday began with clouds and wind, but sunshine and warmth appeared as the traditional group photo was taken after lunch. Warriors were paired with adaptive instructors and furnished equipment and lessons on Saturday morning, afternoon, and Sunday morning. Family and guests also were treated to rental equipment and ski school lessons and the youngest children were offered snow tubing and adventure park entertainment.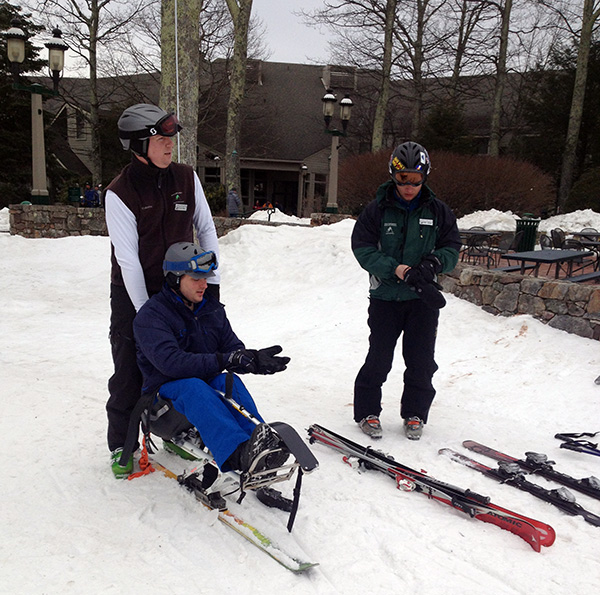 Wintergreen Resort is at the Blue Ridge summit so the sunsets and sunrises are always spectacular. The trails were all well covered and skillfully groomed, in contrast to the dry woods nearby.
It was grand to see old and new friends. We are a special band of brothers and sisters.
We hope there will be fewer Wounded Warriors in the future, but gatherings like this should still continue.