At Whitetail, the slopes were in terrific condition on January 9, 2015, and the sunshine warmed us between wind gusts. I went with my husband Charles and 2 other friends. Between them, they skied most of the trails and had glowing reviews. Fan guns were blowing snow onto many of the trails, but nearly the entire mountain was open and it will continue to get better. Winter is truly here!
There were many activities, including lessons, ski demo days, and a special training program for women. Despite it being a busy Friday, there was no waiting at the lifts at all.
For me, the best part of any resort is the people. I was greeted warmly by the staff who all seemed to remember us. It was wonderful to see General Manager Don MacAskill, who skied with his father-in-law and his son Micah, a senior at Wheaton College in Illinois. Micah plans to go to medical school. Don's father-in-law is 79-year old Bob Landry, who skis several times a week in their native New Hampshire. Don says he came to visit Whitetail to experience excellent packed powder conditions!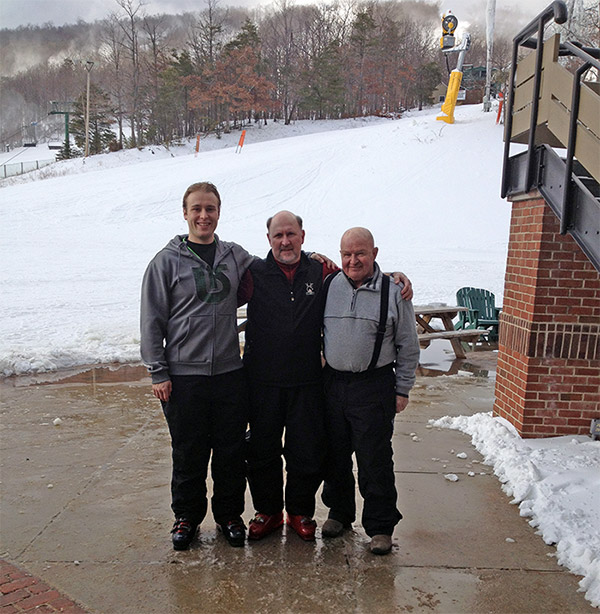 A major highlight is the time spent with the wounded warriors on the slopes and in their TwoTop Mountain Adaptive Sports yurt. The inspiration for their program is Director Bill Dietrich, his wife Stacey, and many others. They provided nearly 700 lessons last season! Volunteer ski and adaptive instructor Dave Leeger skied with me for a while and gave me valuable suggestions. He offered to stay with me longer, but I was too cold and tired!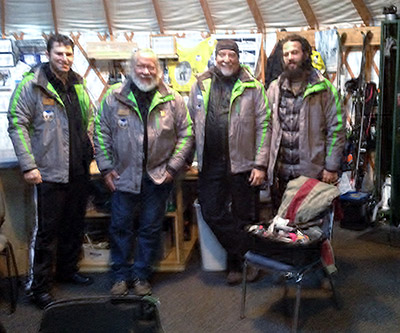 On a somber note, a beautiful day in the mountains gave us a break from the horrors unfolding in France. But nearly everyone had a smart phone, and many people were keeping abreast of the terrorist siege. It was a vivid reminder of how interconnected we are, and how lucky we are to live in this country.
There are no reader comments on this article yet.