It is hard to believe one of the best snow seasons ever has drawn to a close in the Mid-Atlantic. It is especially hard to believe as I write this in late March, while tons of beautiful snow is still falling and draping the trees, yards, cars, and roads. But spring inevitably comes, causing the snow resorts to shut down their winter operations.
Before they could do so, my husband and I paid another wonderful visit to Liberty Mountain, not far from Gettysburg, Pennsylvania. The snow was soft, of course, as could be expected in temperatures above freezing. But the soft snow is also forgiving when you catch an edge and take an inevitable fall.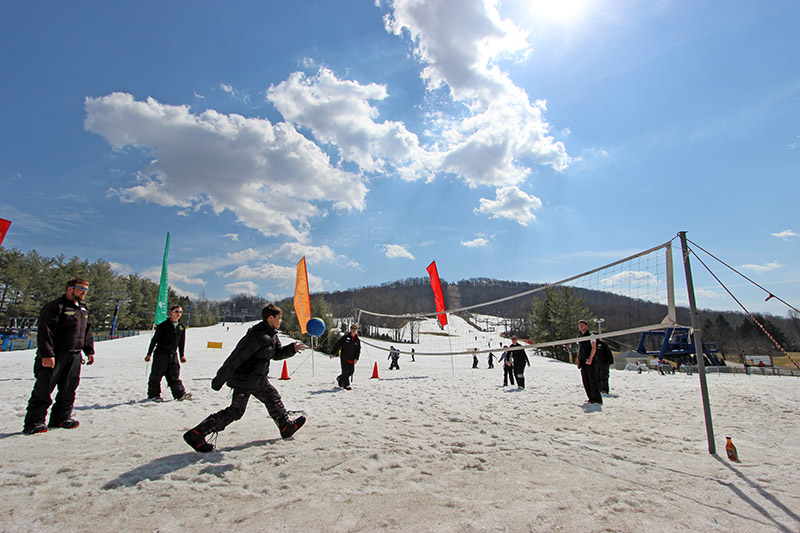 Liberty is the closest snow resort to the Washington metro area — usually a drive of under two hours. For that reason, it is a mélange of some of the most interesting people. The skiers and snowboarders come from many countries and many walks of life. You can get into interesting conversations on the lift with a top diplomat or high level official, and then unwind with a thrilling whirl down the mountain.
Liberty is also a family mountain, and it is adorable to see hundreds of young children learning to ski or snowboard. It also has a terrific teaching program including adaptive techniques for disabled athletes, and the instructors donate their time to help those with special needs, including Wounded Warriors. They have given nearly 400 adaptive lessons this past season.
If you don't want to ski or snowboard, there is also the thrill of snowtubing. No lessons needed — just courage and the knowledge to hang on as the inflated tire whirls you around and sometimes lifts you in the air for a few seconds. The resorts supply the tubes, the magic carpet rides up the mountain, and the groomed lanes to hurdle down.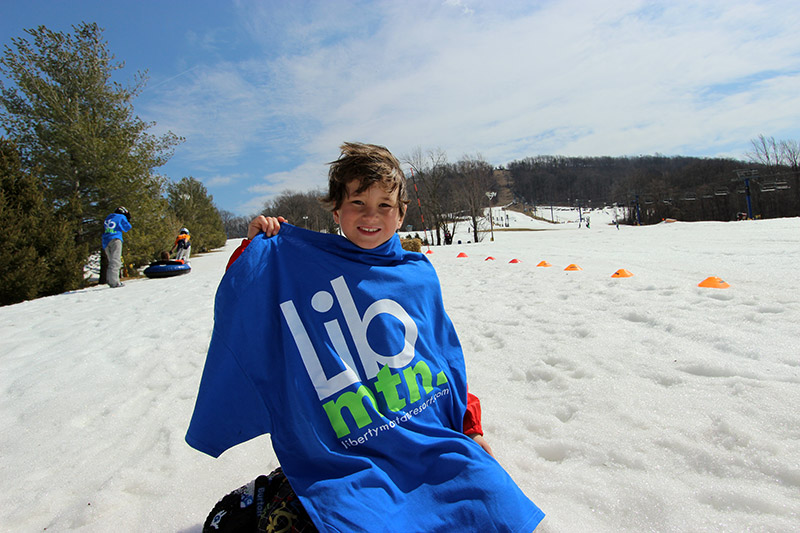 This terrific season broke many records for snow and cold (to the dismay of many in the cities and suburbs). It enabled Liberty to operate for 106 days, starting on November 29, 2013. Its sister resort, Whitetail, had a record 116 days, and Roundtop closed with 115 days. The three resorts are owned and operated by Snow Time, Inc. What a way to celebrate the 50th anniversary of Roundtop!
The resorts ended the season with a special barbecue to show appreciation for season pass holders. They partied with music and games.
But it is mutual — we are also the ones who appreciate them! The mountains are so beautiful, as are the nearby golf courses, forests, farms, and fishing steams. "To every season, there is a purpose!"
There are no reader comments on this article yet.