Going Further Afield: Ski Rhode Island?
2
The Ocean State of Rhode Island is known for sail boat races on the Narragansett Bay and the great ocean front mansions of Newport. It is not known for skiing. But yet you can ski in Rhode Island and not just on the water. A very flat state with a maximum elevation of 812 feet, Rhode Island once boasted five ski areas. Today only one of these still operates.
Located just 15 minutes from the large mansions in Newport, Yawgoo Valley Ski Area has been open for almost 50 years. Like most small ski areas, the resort has gone through many different configurations to remain in business. It was originally a mini golf course. Then skiing was added. After a few years mini golf was dropped and a water park was added. Most recently a large tubing area was added. Through the years, it has always remained a ski area at heart.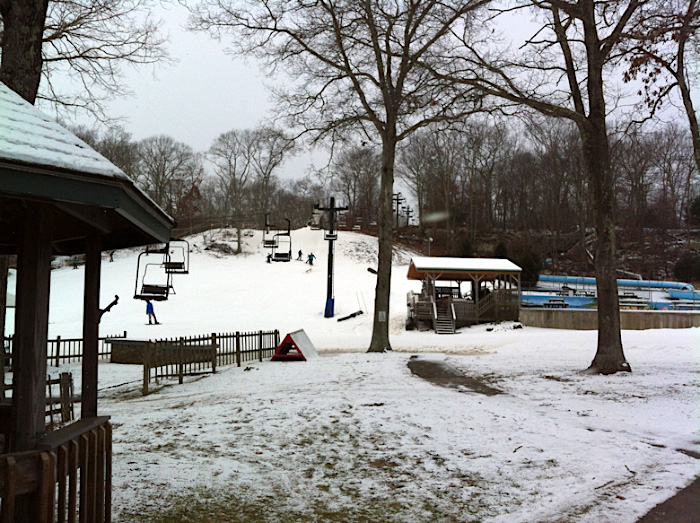 Ironically is was the recent winter storm "Electra" that kept me in Rhode Island an extra day, thus providing the perfect chance to add state twenty-two to the number of states I have skied in.
Yawgoo Valley is located in "Western" Rhode Island on a small ridge line dropping into an even smaller river/creek valley. It boasts 12 trails off 2 lifts and a rope tow. The stated vertical drop is 310 feet, and the longest run is only 2,200 feet. My All Snow App was able to find only 168 of those feet the day I skied. Those 168 feet took only 90 seconds or so to slide down. However, as it only took two minutes to ride the fixed double back up, it was a pretty even trade. I figured out how to link a run down the hill with a few quick turns off the rope tow to put together a respectable 5 minute run.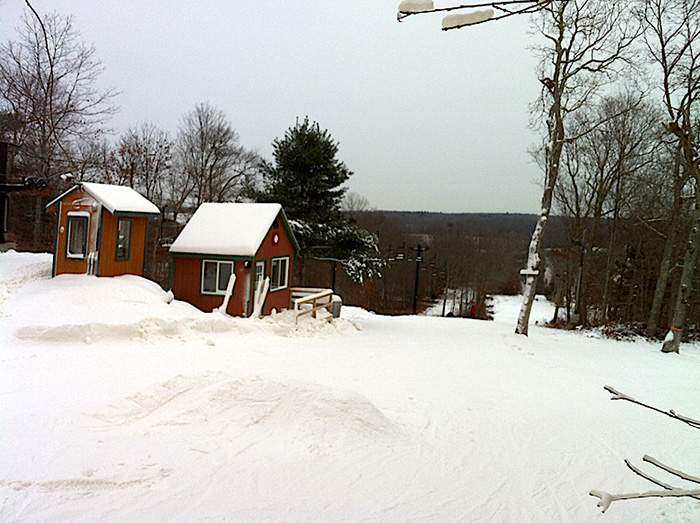 As the "storm" had not yet hit the area, Yawgoo Valley only had four trails open the morning I skied, but the coverage on those slopes was fine. Yawgoo Valley has snowmaking available for all terrain. They were eagerly awaiting the winter storm's arrival to open more terrain. In talking to some locals this really was a neighborhood hill, but Rhode Island is so small that it is really only one neighborhood in the whole state! The resort offers a $200 lease deal for kids where they can lease equipment for the year, ski here or elsewhere, and return it at the end of the year. With the way kids outgrow equipment, that is a good deal.
As shown by the trail map, Yawgoo Valley would be a reasonably entertaining place to ski when 100% open. Almost all of the trails are lit for night skiing and the area is open until 9 p.m. during the season. As Newport maybe in the future for my Naval career, I could see having a season pass here for a few quick laps after work; I'll just have to remember that rope tow trick.