Ski Denton in PA, steeper than Blue Knob?
7
posts from
4
users
Updated 2 years ago
3,158 views

Recently came across mention of a steep trail at a place in PA called Ski Denton.  Anyone know if it's steeper than Extrovert at Blue Knob?
Apparently Denton closed in 2014.  Someone had a long term contract to operate the ski hill but the place needs about $12 million in upgrades and renovations.  The PA State Park people paid for a feasibility study that was done in 2015.  The hope is to somehow turn Denton Park into a 4-season park.
http://www.post-gazette.com/life/travel/2014/11/16/Ski-Denton-decides-to-close-for-season/stories/201411160007 - Nov 2014
http://www.bradfordera.com/news/downhill-for-ski-denton-operations-remain-in-limbo/article_f7a05fc4-4c56-11e5-a373-3bc1a7d295ca.html - Aug 2015
http://www.bradfordera.com/news/potter-co-commissioners-discuss-denton-hill-meeting/article_cdc8d414-c15a-11e5-924c-d77bf487f03d.html - Jan 2016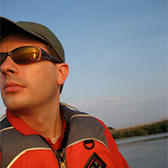 Here is DCSki's old Resort Profile for Ski Denton:

Scott wrote:
Here is DCSki's old Resort Profile for Ski Denton:
Thanks!  Interesting to see the trail map.  Right now the Ski Denton website doesn't exist.  Hope the Save Denton movement can make something happen.

A while ago, a ski enthusiast went a bit nuts comparing steep runs in PA and a few other states.  Also has Laurel and BK.
http://ski-degrees.synthasite.com/pennsylvania.php
SKI DENTON
Avalanche @ Ski Denton: 500 vertical over 1002 length = 26.52*.
307 vertical over 500 length = 31.55*.
164 vertical over 200 length = 39.35*.
94 vertical over 100 length = 43.23*. And this is high resolution. This is hugging skier's left of the top part of the run.

to me blue knob has what could be the steepest "trail" in the east, alough its not marked on the trail map (when im there i see no tracs on it either) its the chite you see on the steambogen traverse right before the steepest part of the bowl (you can also see it from edgeset on the skiers uphill right) i will say that its gnarly, i did paradise at MRG and ths can easilly compete considerng that its the most narrow "glade" at the knob and has a drop in thats well… coverd in stones… and at he end right by edgeset youve just got to let it take you (luckilly its only around 15 feet or so) when i did it the condditions where nasty… a solid sheet of ice with  5 inches of sluff (or wet powder what ever you preffer) 

im not sure how to post pictures… but uh thast the best I could do for a first time…
well if that didnt work then here's a  link…http://imgur.com/a/umihW

Snow reason not to share.
If you'd like to share your own comments, please
log in
to DCSki.