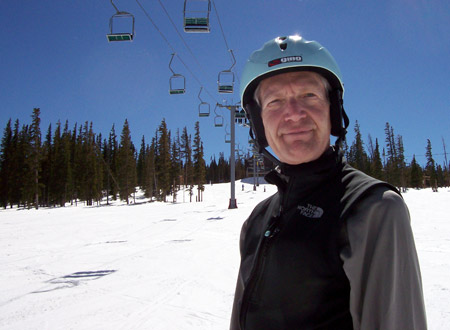 Charles Sneiderman
Charles Sneiderman jokes that he was a cross-country skier until he met Connie Lawn and his life went downhill after that. He is a DC area native and a semi-retired family physician. He reports on senior and adaptive snowsports for DCSki.
Charles has written 3 stories for DCSki since 2018.
January 24, 2019

- The recent snowstorm gave DCSki Columnist Charles Sneiderman an opportunity to rekindle his passion for cross country skiing, but his 40-year old boots had a different idea. He describes his misadventure in this Firsthand Report.
January 7, 2019

- DCSki Columnist Charles Sneiderman recently dusted off his telemark skis and headed to Liberty Mountain Resort for a personalized lesson.
October 19, 2018

- Charles Sneiderman recently attended Liberty Mountain's Fall Festival, and filed this Firsthand Report. He also reports on a new Senior Pass being offered by Liberty, Roundtop, and Whitetail Mountain Resorts.