There is an active thread on AlpineZone related to this same topic right now:  http://forums.alpinezone.com/showthread.php/139997-Is-powder-tree-skiing-in-the-east-overrated
I am not the greatest tree skier, but I have grown to like what I think some folks call glade skiing - that is semi-open areas with dashes of trees.  These are places I can manuever in and they still often hold better snow than groomers and regular designated runs.  This kind of semi-open terrain is more common out west, and that is where I have done a bit of it.  Skiing offpiste allows you to explore a whole mountain instead of just cut trails.  I really admire folks who are nimble enough to charge through tight eastern glades/trees.  My skiing is not so fluid to allow me to do that and I wind up sort of picking and scratching.   That Jedi mind trick sounds interesting - may the force be with you!
A few random photos of Eastern tree skiing:
marcus in pearly glades, Timberline, WV: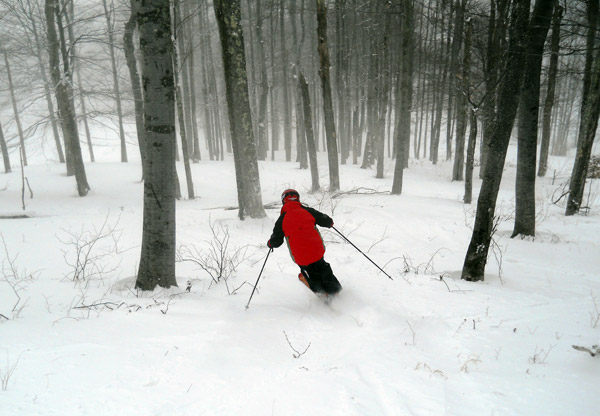 Rod Smith, Mineshaft Glade, Blue Knob, PA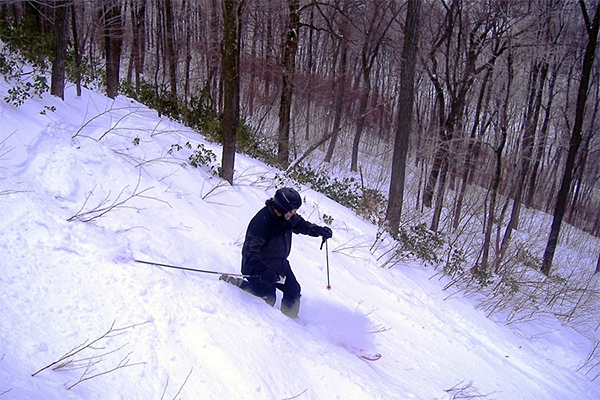 Seven Springs, PA, frontside glades: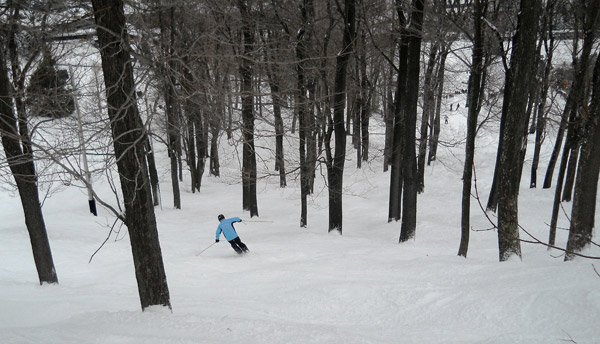 LHC in Triple Glades, Blue Knob, PA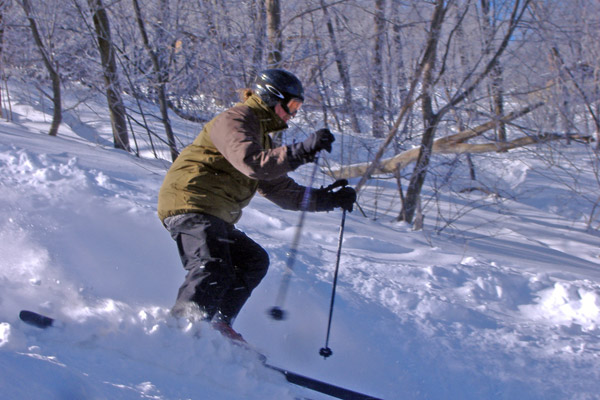 Paradise trail, Mad River Glen, VT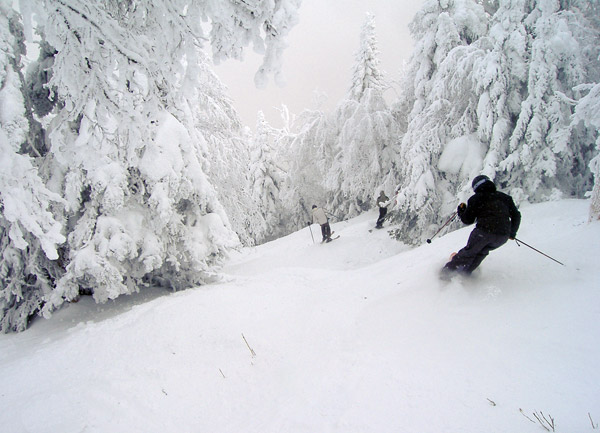 Black Forest Glades at Mont Sainte Anne, Quebec, a very large glade considering how heavily manicured it was: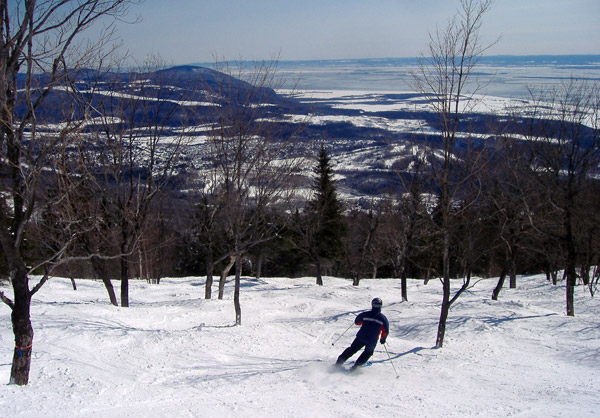 Casablanca Glades, Saddleback, ME, one of the largest and best eastern glades I've skied:
Flying Monkey Glade, Sunday River, ME:
another from Mad River Glen, VT, somewhere on lower mtn.