At the top again, I was filled with confidence, and ready to cement my place in the skiing lore of my subdivision.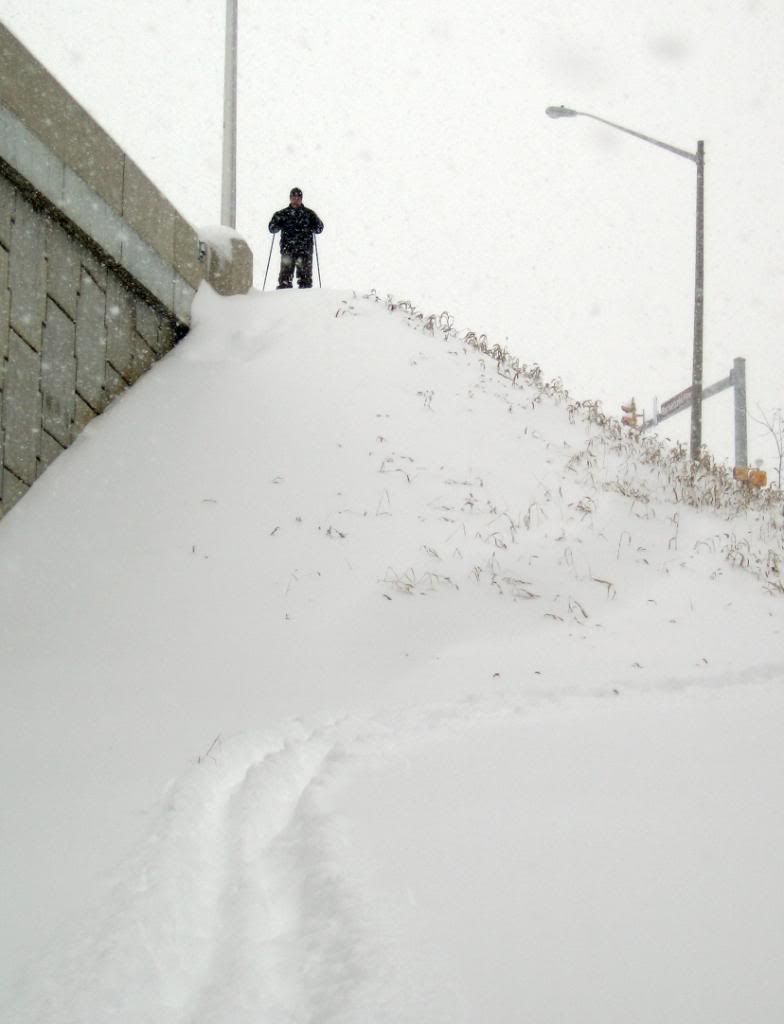 Conditions were, in a word, incredible. Knee-deep powder on a base of the world-famous "Virginia grass and dirt".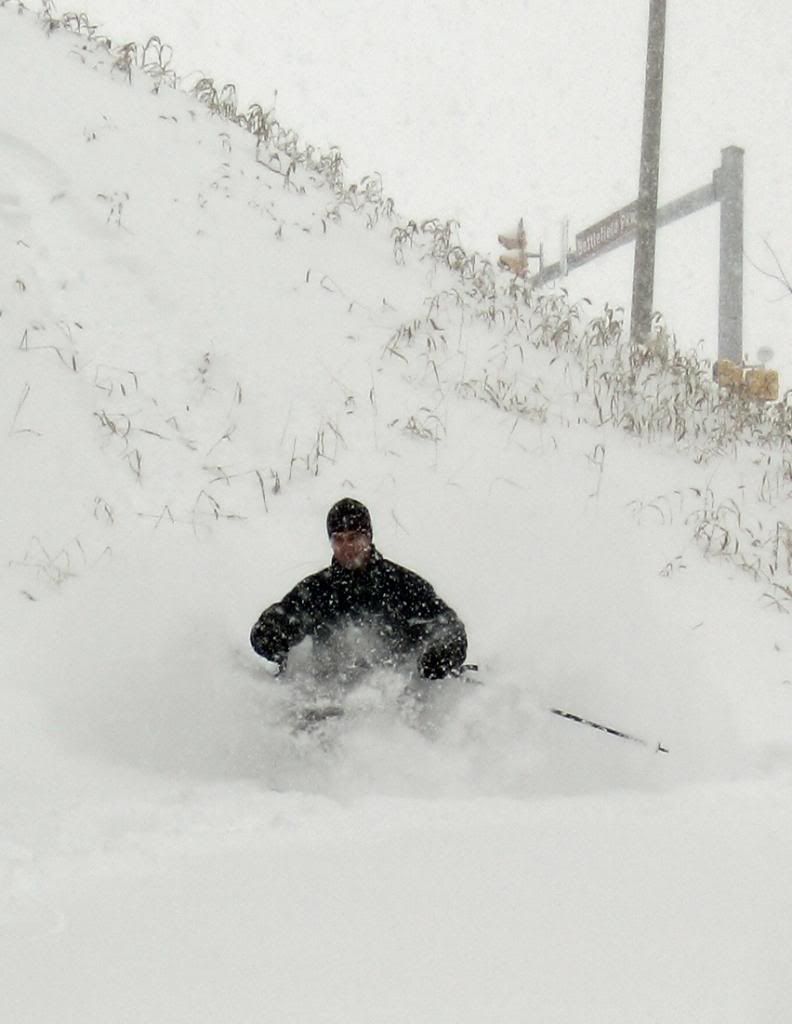 I prepared for my last run of the day, determined to make it worthwhile. The day had already proven itself to be rewarding, but I sought something more meaningful.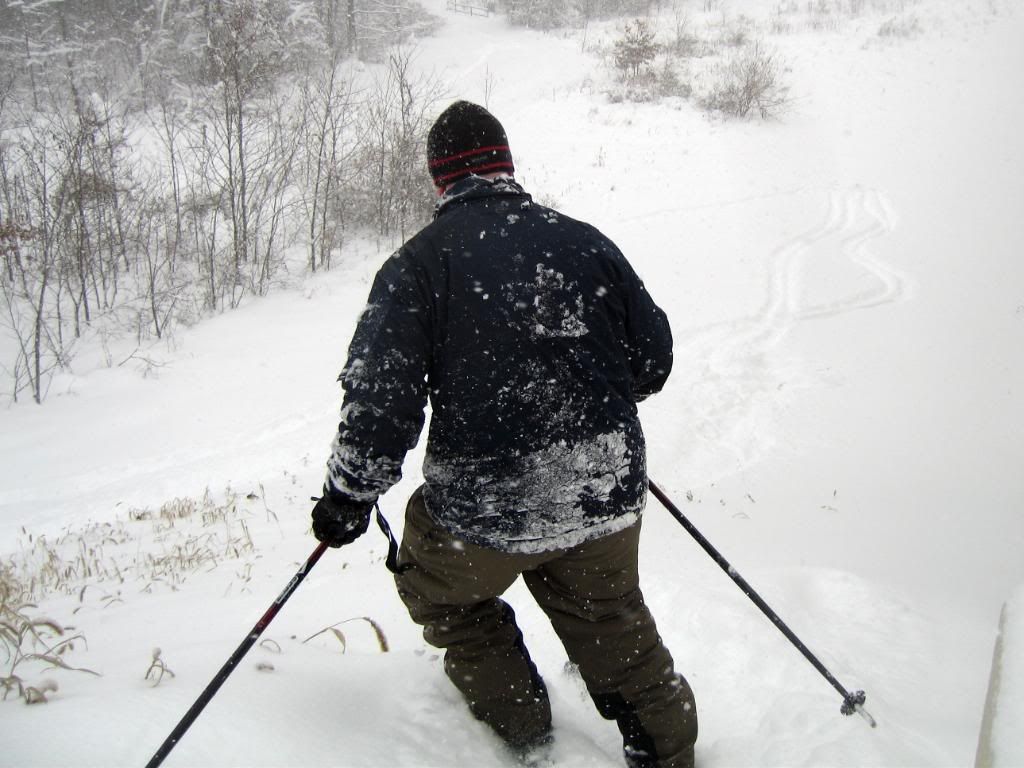 As if meant as a sign of Ullr's pleasure in my endeavor, I was rewarded with that most treasured of powder day souvenirs, the face shot.
(seriously... you can see the snow flying up around my face... sadly, I don't have a photo from the other side).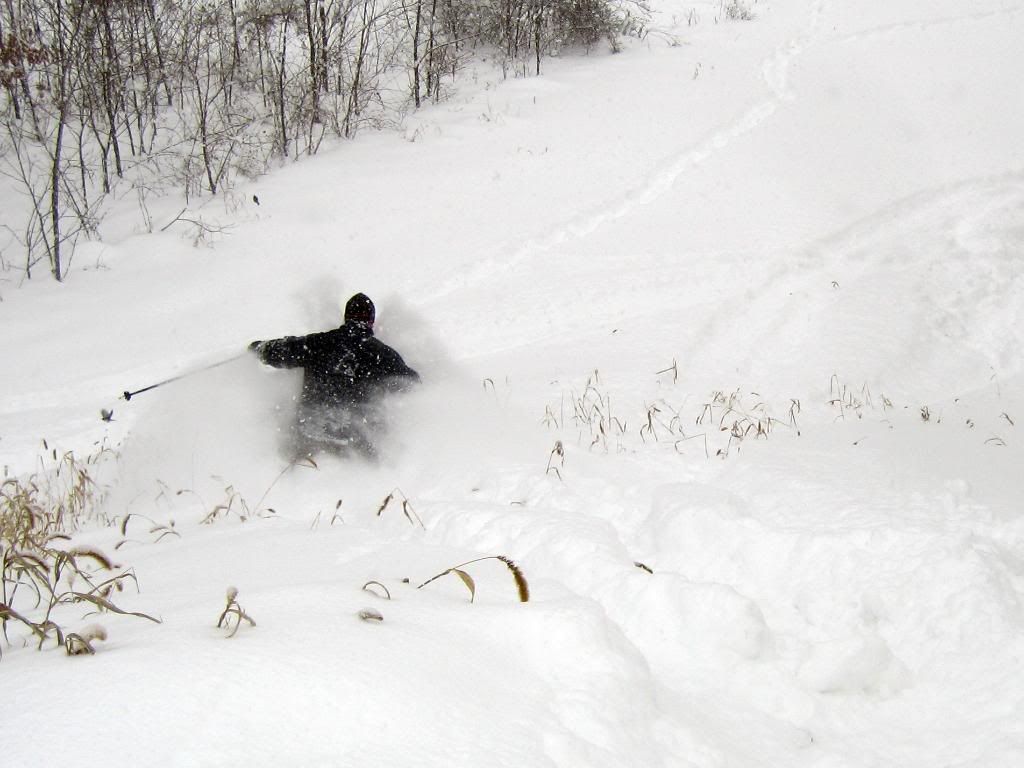 Feeling satisfied that I had achieved a feat that would not soon be equaled, I returned homeward. Almost 300 yards.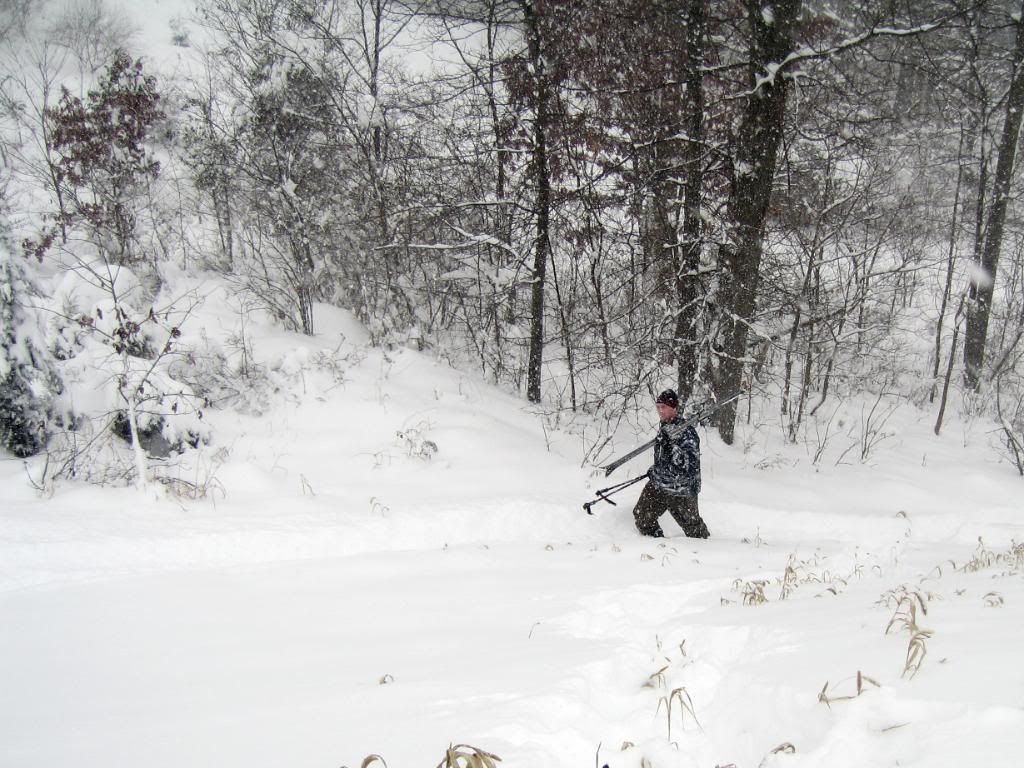 To bring a sense of closure to the day, I wanted to memorialize the occasion for posterity with a photo record of the location of my accomplishment. Officially, my first first descent. Not bad for a Saturday in December, in the suburbs of Northern Virginia.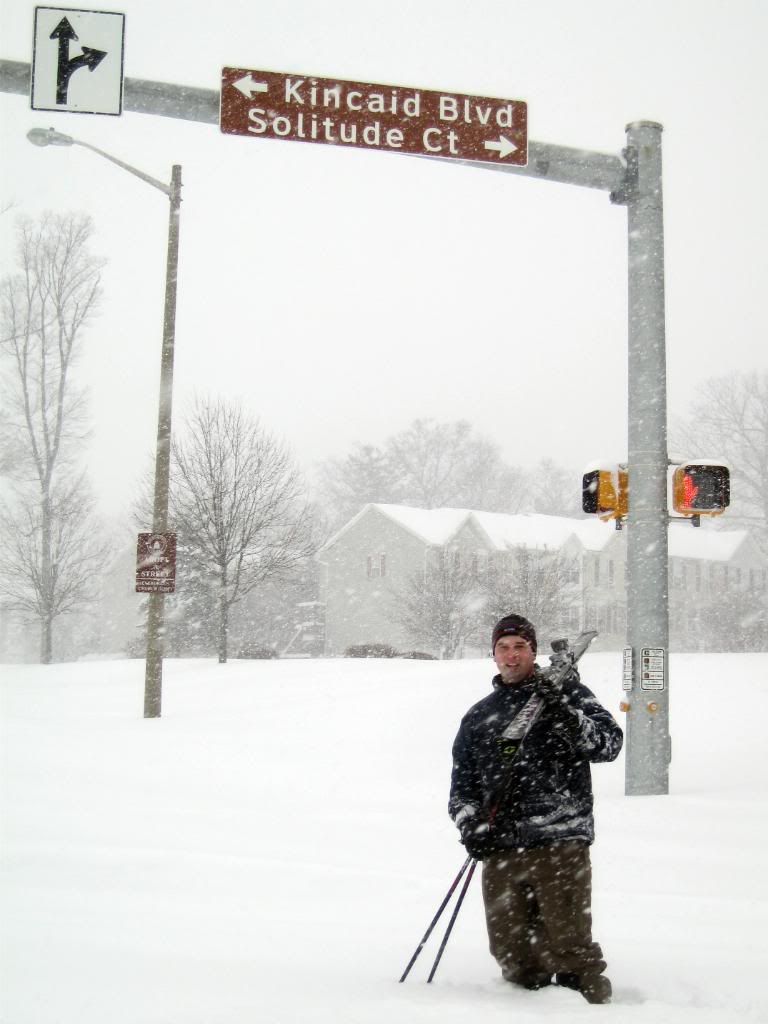 aaron