Skiing in 90 degree weather!
Ah, April skiing at Whitetail. You gotta love it.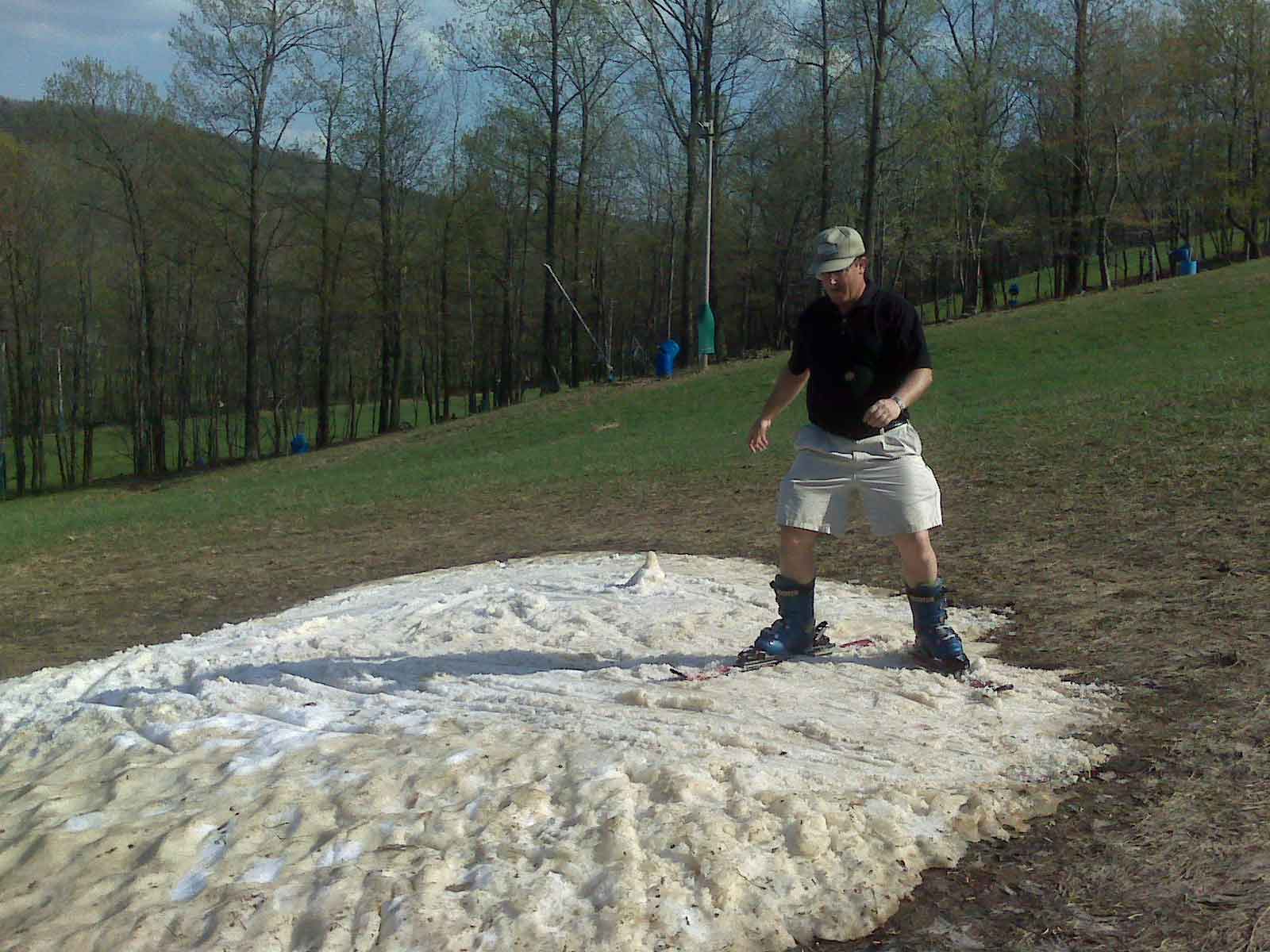 If you look closely, you can see the marks from my hop turns. The best I could do was 8, but it was really only a 1/2 turn worth of snow. There was a bigger patch further up but I was just too tired.
Cool. I'd do it if I weren't going to Mt. Hood on Sat.
You call them things on your feet skis??????
You so funny!

Answer A
I was not about to put my good gear in a hot car all day and hike up the hill carrying a full load.

Answer B
They used to be 210cm, but I left them outside and the deer chewed them down to 120cm.

Answer C
I needed something with a very short turning radius

Answer D
What's the hardest part about being a snowblader?