Number 1 rule of skiing in the Mid-Atlantic - Get it while you can, because it's never a guarantee that you'll get a second chance.
Tuesday morning, the weather looked "wintry". Snow falling, schools being cancelled, roads sure to be a disaster. I called the office to let them know I'd be working from home. Even though the local news projected 4-6 inches for the Leesburg area, I had my doubts - but there was no way I was going to subject myself to the evening rush hour getting back from the office in Arlington.
Around 9:30, Jana and I thought maybe we should head to Liberty (her work schedule is tied to the local school system). (By the way, if you are a co-worker of mine, I was definitely not skiing on Tuesday afternoon. I was working on the TPS reports, complete with appropriate new cover sheet...)
Conditions were about as good as you could reasonably hope for. A few inches of fresh natural snow, nicely groomed machine-made snow, and very little ice, except on the backsides of the bumps on Strata and Eastwind.
I figured there would be a lot of people with the same idea. I was wrong. Here's the bottom of the Alpine Quad: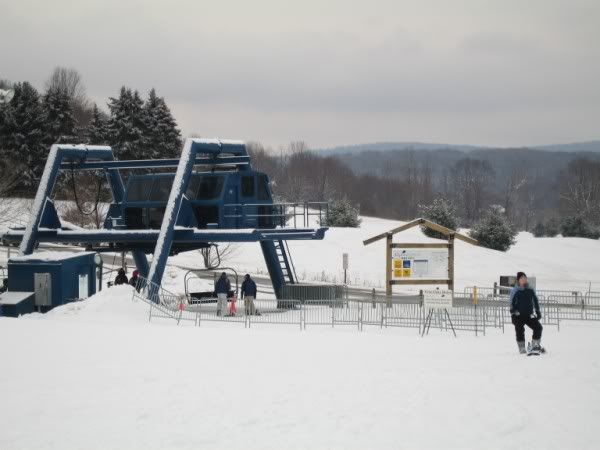 Jana was just as surprised as I was: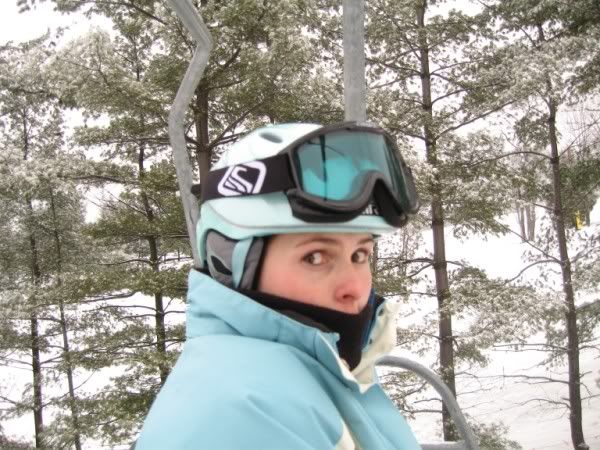 I love it when you can see snow (instead of brown) all around: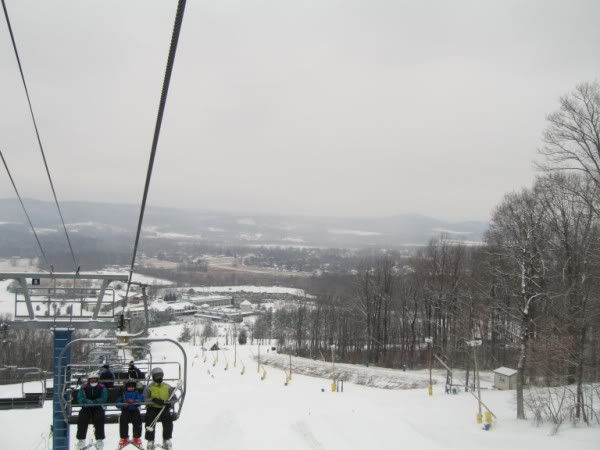 Jana, tearing up Sidewinder, and somehow avoiding the throngs of people: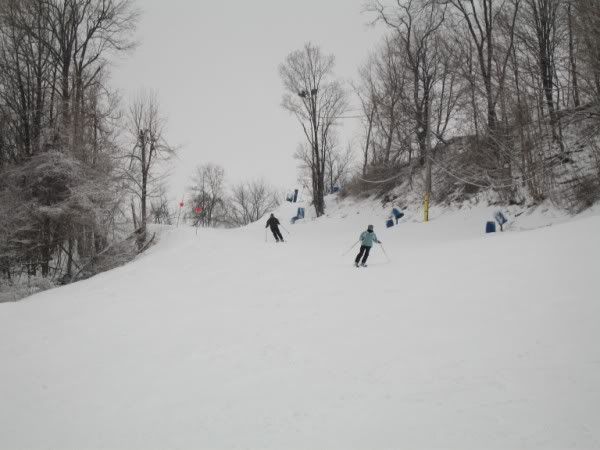 Even at the top, where the lifts all converge, it was remarkably quiet: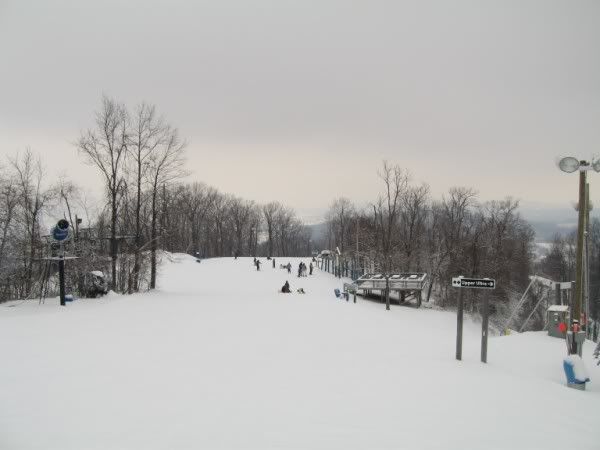 Looking down Upper Ultra, which had been groomed that morning: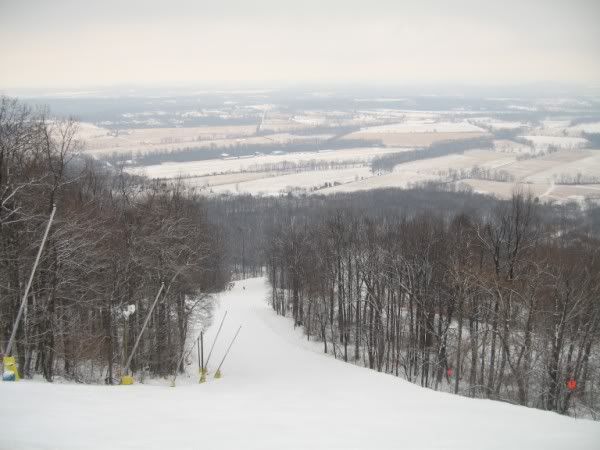 Me, "ripping" down Upper Ultra: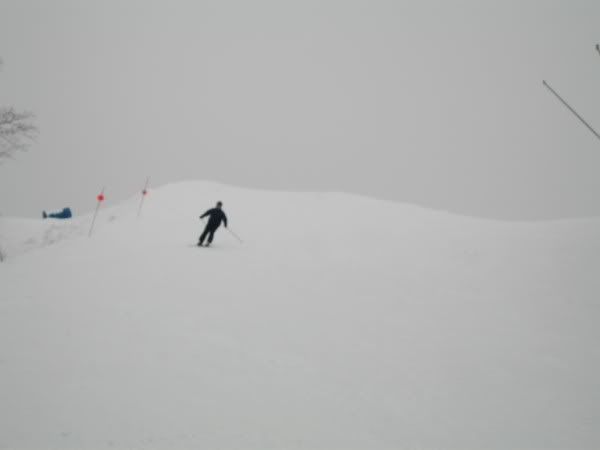 So, after the "character-building" night at Whitetail on Saturday, this was definitely a confidence-building day. The conditions + the lack of crowds made for what may have been the best day of skiing we've had yet this season. I'm really glad we took the chance to do it on Tuesday, since it looks like things got pretty nasty for Wednesday.
I've already told my boss that if we end up getting snow out of this storm prognosticated for next week, I'll be "sick". It may be a good chance to burn off the Blue Knob tickets I have waiting to be used.
Incidentally, it was our 11th day on the snow this season (technically, it was our 6th "day", and we've done 5 nights, too). Last year, she got 12 days, I got 14, and that took us until April. Our original goal for this season was 20, but I may revise it upward to 25. We'll log #12 this weekend, as long as the conditions are favorable... Add 5-6 in Utah, and maybe another trip to Vermont, and we should make it!
aaron