I was up at Massanutten just this past weekend and the conditions where phenomenal! The crowds were definitly out, but one I got up to the upper part of the mountain, they were less frequent. Still, it was nice to see the people out skiing and enjoying themselves on such a beautiful winter day. The conditions themselves were excellent. I was able to carve some really sweet turns on all of the runs. Unfortunatly, the snow has not had a real good chance to soften up enough to get some bumps on Upper Dixie yet, although there are some starting to form. It was still fun to ski through there, though. They are also trying to let the left side of Paradise to bump up as well, at least that was what I heard. I can only imagine how much better those conditions will get once some of this snow starts coming down from this snow storm we are supposed to be getting starting tonight and tommorrow (it is supposed to be sleet and ice here in Fredericksburg

).
I took a few quick shots around the mountain on Saturday:
A number of folks out enjoying this gorgeous winter day here on the lower part of Southern Comfort.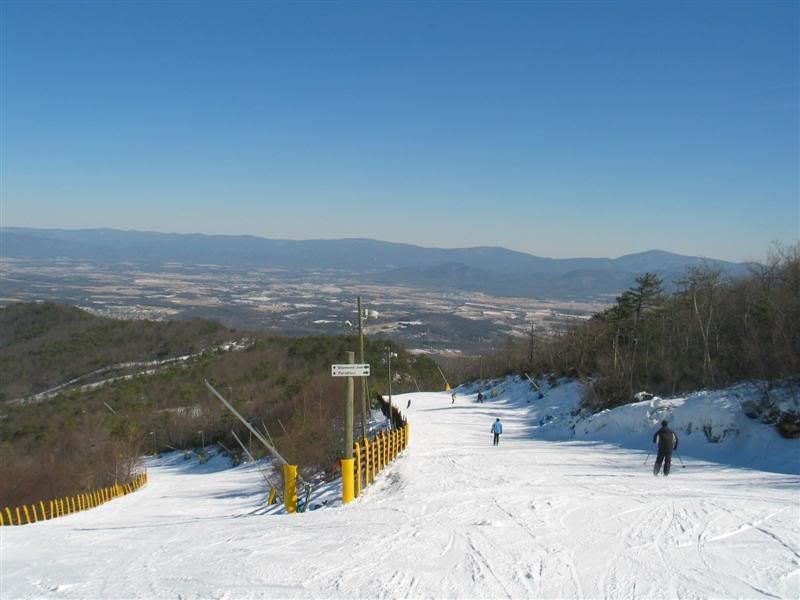 Talk about a Bluebird day! Crystal clear view from the top of Paradise and Diamond Jim. Now that I think about it, I should've used the "stitch" mode of my camera and got a full panaramic shot. I may have to do that the next time I am up there.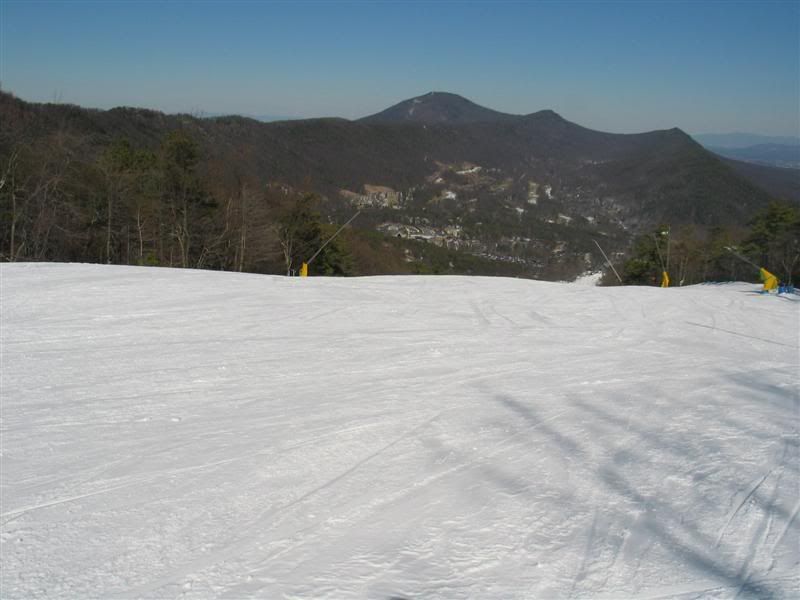 Just a general shot of what the conditions were like. This is about half-way down Paradise. The snow was a really nice packed powder that made for some great carving.