Well, I can't say I have any shots of goofy attire. Here's a shot of my contrasty garb during a trip to Vail this past January: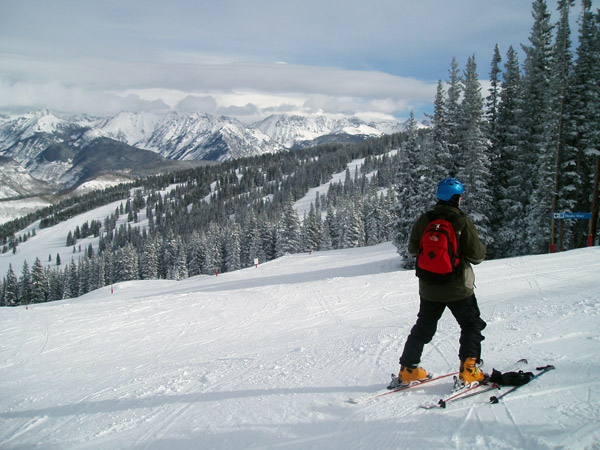 The color palette might be confused, but I can't say the look is goofy. Here is, perhaps, a goofy pose from that same trip: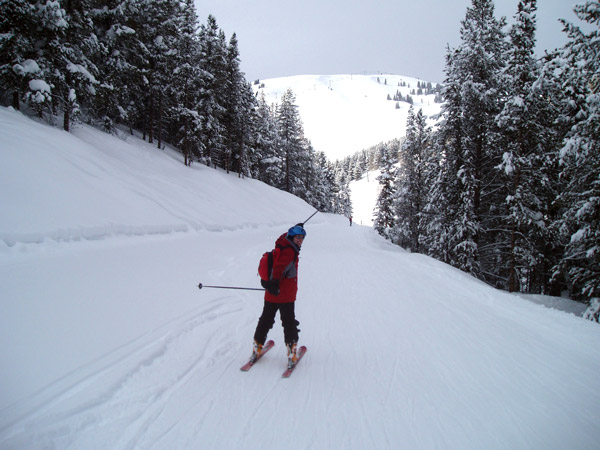 In general, it is best to ski while facing downhill. I suppose the red backpack on red jacket look could be a bit goofy. But you never know when you might need to camouflage in with a fire truck.