If you are itching for a winter sport while we wait for winter, I hope you'll consider joining Capitol Broomball on Tuesday, Sept. 13 at 9 p.m. at Tucker Road. We're having a pickup game and first time players are FREE.
Broomball is similar to ice hockey, but in special shoes, balls and "brooms" instead of skates, pucks and sticks. You may remember it from Hot Dog: The Movie.

Capitol Broomball, also known as District Broomball, is a co-ed league that plays at Tucker Road Ice Rink in Prince George's County, Md. It's just a few minutes from Washington, D.C., Northern Virginia, the Capital Beltway and Wilson Bridge. Capitol Broomball provides sticks, shoes, and helmets are available for new players to borrow.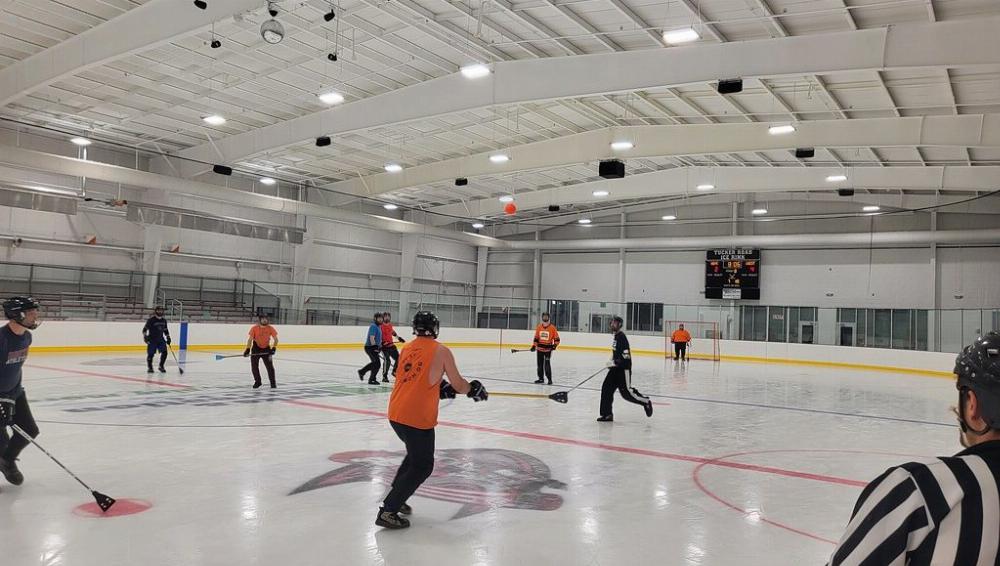 The regular season starts Tuesday, Sept. 20. Interested? More details as well as 1980s-style summer highlights montage here: Capitol Broomball 2022 Fall season registration open