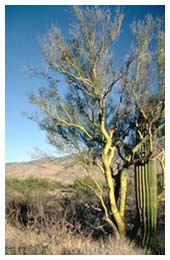 This Friday marks the opening date for several ski areas in the region. Things appear to be on track for an early and strong ski and snowboarding season. Without knocking on wood, we'd like to provide a historical look at last season. Get out the kleenex.
Things looked okay in early November as a stretch of colder temperatures settled over the region. Seven Springs was able to open on Saturday, November 16, 1996. One of SNOWBound's readers (DCSki was previously known as SNOWbound) was there on opening day, and reported "it was great. Nicely groomed, great corduroy, perfect for carving." He complained that the limited terrain quickly became boring and was overcrowded, but was happy to have started the season. Wisp also opened with limited terrain, and Snowshoe was enjoying a healthy start to the season. Other area resorts set December 5 as their target opening date.
Then, tragedy struck. Areas such as Whitetail began making snow on Wednesday, November 27, but warmer temperatures returned by the weekend before the areas could open. Things didn't get better. By December 14, the five-day forecast for Hagerstown didn't offer any chance for snowmaking. Areas such as Seven Springs tried to hang on with limited terrain and spring-like conditions. Relief wouldn't come until December 18, when the National Weather Service announced a Winter Storm Watch and nighttime temperatures fell into the teens.
Finally, on Sunday, December 22, Whitetail opened two beginner trails, followed by two intermediates on Monday. It appeared there might be a ski season after all.
Until January 4, when temperatures shot up into the 60's. Your faithful Editor, undaunted, made a trek to Whitetail to test out their 5-30" base and found conditions to be surprisingly good. Yet the snow was melting quickly. Resorts would have to wait until the end of January to open 100% of their terrain.
The first couple weeks of February were okay, and resorts gradually added to their base. By February 18, temperatures had climbed perilously back into the 60's. By February 26, Whitetail struggled to stay open despite having 16 out of 17 trails open. The trails contained numerous bare spots and ample skiers and boarders adorned the slopes in shorts. The message board next to Whitetail's Expert Choice chairlift had "no whining" written on it. By the beginning of March, the ski season was over for the Mid-Atlantic region. But, hey! There's always mountain biking!
Things are looking better for this ski season. Temperatures are expected to stay low, and all area resorts should be open by early December.
There are no reader comments on this article yet.