Guide to New DCSki Features
2
Welcome to the new DCSki!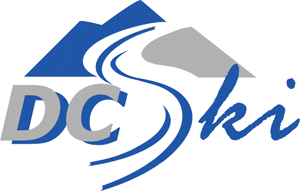 We're pleased to introduce a brand new version of DCSki - the culmination of hundreds of hours of effort and careful analysis of feedback from DCSki readers over the years. This article contains detailed information about some of the changes. We'll also have a few surprises in store as we continue to roll out major new features to DCSki in the coming months. Enjoy!
A New "Look and Feel"
In re-designing DCSki's layout, we wanted to be careful not to make radical changes just because we could - so we put a lot of thought into each change we made. As a result, at first glance the layout should look familiar. But you will notice many subtle changes and improvements: a more consistent color scheme, tighter spacing of elements, "hover over" main menus, true typographic quotes, and more.
The Home Page on DCSki continues to capture highlights from major features of the site: recent news articles and message forum posts, current weather conditions, upcoming events, and bargains. Think of it as your Mid-Atlantic ski portal. From the Home Page, you can dive down into much more detailed sections of the site.
The Home Page of DCSki retains a three-column layout, but deeper pages on the site now use a 2-column layout. This keeps pages uncluttered and provides more space for large photos in articles. You may also notice that all DCSki pages can now "grow" or "shrink" to the width of your window. (In the past, every page was a fixed width, regardless of whether you had a 15" monitor or a 30" one.) So you can pick your favorite window size, and DCSki will adapt.
The Iron
DCSki runs on a brand new, dedicated dual-processor Apple
XServe G5
. For the non-geeks, you might want to skip to the next section.
The XServe is powered by two 64-bit G5 processors, each running at 2-Gigahertz and connected by independent 1-Gigahertz system buses to high-speed memory (up to 8 gigabytes) and three super-fast disk drives. 38 separate sensors embedded throughout the server monitor everything from temperature to fan speeds to voltage draw. 10 fans are independently monitored and adjusted to deliver just the right amount of airflow to different parts of the server. The server's memory can even detect hiccups caused by sun flares. The XServe G5 is blazing fast; in fact, the third fastest supercomputer in the world is built from a cluster of XServe G5's.
DCSki's new server is housed in a state-of-the-art data center in Virginia - the same data center that houses servers from companies such as Google, Yahoo!, and IBM. DCSki's server is housed in a building that is earthquake-proof, bullet-proof, and protected by biometric hand scanners, over 800 video cameras, and 24/7 security. You know, just in case a New England ski site tries to steal our server. (You can't be too careful.) Redundant power and HVAC systems ensure that the server will keep humming even if a hurricane or nasty winter storm heads our area, and if something should go wrong with the hardware, Apple will be on-site within 4 hours to make emergency repairs.
Overkill? Perhaps. But we wanted to make sure that DCSki has enough power and reliability to keep humming along for many, many years.
A New Infrastructure
The bulk of the changes to DCSki are "behind the scenes," but they will allow us to spend more time adding new content to the site and less time maintaining the site. The software code that generates DCSki pages has been rewritten from the ground up. Nearly all content on DCSki is now stored in a dynamic database, which will provide a lot of flexibility and allow us to easily adapt the layout of the site in the future. We went through over 800 articles from the past eight years and cleaned them up so they now have a consistent format.
Main Feature Improvements
Let's dive into some of the main features of DCSki and describe how each feature has been enhanced.
| | | |
| --- | --- | --- |
| Area Ski Clubs | | Want to find out information about ski clubs in the Mid-Atlantic region? The new Mid-Atlantic Area Ski Clubs page now categorizes ski clubs by state, so you can quickly find a local one. For each club, you can view winter and summer activities, as well as links to any DCSki articles related to the club. Are you a member of a ski club? Please feel free to submit news items to DCSki. We'll post them and they'll automatically show up under your club listing. DCSki also has a new "Ski Club Ski Trips" section in the Message Forum where ski clubs can describe upcoming group trips. |
| | | |
| Bargain Tracker | | As in past winters, the DCSki Bargain Tracker will keep tabs on ways to save a few bucks. The main Bargain Tracker page offers an improved layout, making it easier to find out where bargains are located. And, in a new twist, Resort Profile pages now include a special Bargain Tracker section, showing any bargains related to the resort. So you can quickly find bargains for your favorite resort. |
| | | |
| Columnists | | The new DCSki Columnists page makes it easier than ever to browse articles from your favorite authors or find out more information about the folks who contribute to DCSki. |
| | | |
| Conditions | | The DCSki Conditions page has always become a rather depressing section of the site once Mid-Atlantic resorts shut down their lifts at the end of the season. But guess what? There is skiing beyond the Mid-Atlantic! In fact, after extensive research, we determined there's a southern hemisphere, where their winter is our summer! This is indeed good news. Now, year-round, you can find out conditions at resorts around the world on the DCSki Conditions page. We'll highlight some conditions in New England, out west, and even in distant continents - just in case you have a lot of frequent flyer miles built up. And, as the winter season gets rolling here, we'll make it easy to compare the conditions at various resorts. |
| | | |
| Desktop Photos | | Unveiled last winter, DCSki Desktop Photos allows you to download high-resolution photos taken by DCSki staff and readers. Can't decide which photo you like best? Now, you can sort photos by popularity. |
| | | |
| Lodging Finder | | The brand-new DCSki Lodging Finder now shows photos of properties on the main Lodging Finder page as well as relevant Resort Profile pages. Lodging Finder advertisers pay DCSki a small listing fee, so it's now easier than ever to find perfect lodging properties from property owners that support DCSki. |
| | | |
| Lost Ski Areas | | There are around 30 major ski resorts in the Mid-Atlantic region, but over the decades, some resorts were lost to the ages. DCSki is happy to announce a new "Lost Ski Areas" feature that will capture historical information about these areas in a central place. We've already gathered information on some extinct areas such as Rappahannock and Braddock Heights, and we look forward to adding additional recollections from DCSki readers. We also provide links to similar historical sites for other regions of the country. |
| | | |
| Message Forum | | Over the summer, we upgraded DCSki's Message Forum software. The new software adds quite a few additional capabilities - such as the ability to include photos and send private messages to other DCSki readers. We'll continue to enhance the Message Forum in the coming months, better integrating it with DCSki. |
| | | |
| Q & A | | The brand new "DCSki Q&A" section provides a list of Frequently Asked Questions for the Mid-Atlantic region. But, we recognized that this list of questions alone might not be terribly useful. So we even take an attempt to answer the questions. Now you can get our definitive word (at least this week) on popular questions such as: What is the quickest way to Snowshoe? What place is least crowded on weekends? We also include a special section devoted entirely to brand new skiers — or brand new residents — interested in skiing or boarding in the Mid-Atlantic. We don't have all the answers, so the Q&A section is interactive, allowing readers to chime in with their own tips. |
| | | |
| Recent Comments | | Several sections of DCSki allow readers to add their own comments. For example, readers can post comments to the bottom of any news article. The Recent Comments page makes it easy to find the newest comments - even if they're provided on an article written two years ago. Now, you can view recent comments about news articles and resorts. |
| | | |
| Resort Profiles | | Resort Profiles capture a wealth of information about all major ski resorts in PA, MD, WV, VA, and NC. You can use a brand new, interactive resort map to find the location of Mid-Atlantic resorts and view "quick facts" about each one. Individual profile pages include many new features, including a clean, new look. You can view any bargains related to a resort, as well as photos of lodging properties available at the resort. In addition, readers can now instantly add their own comments to a "Reader Comments" section on each resort profile page. |
| | | |
| Search DCSki | | A brand-new search engine lets you quickly scan through over 700 news articles dating back to 1997. Our new search engine is updated in real-time, so the results are always up to date. You can now sort search engine results by relevance or by how recent they are. You can also now search through reader comments. |
| | | |
| Weather | | The weather is always changing, and the DCSki Weather section welcomes many new changes itself this season. In the past, you could view current conditions and forecasts for Hagerstown, Maryland. And that was it. Now, you can view conditions and forecasts from seven locations strategically located at major resorts throughout the Mid-Atlantic. For each area, DCSki provides an exclusive "snowmaking prediction" system that analyzes the potential for snowmaking based on current forecasts. The new Weather page also contains NEXRAD images so you can see where it's snowing - or where it's raining. And we'll also have snow maps and additional weather data once winter arrives. You can set your favorite region to customize the weather conditions shown on DCSki's home page. |
| | | |
| What's New | | Each fall, DCSki provides a "sneak peak" of improvements made to Mid-Atlantic resorts. The What's New page now allows you to easily go back in time and view changes that were made in past years. |
| | | |
| RSS Feed | | DCSki now offers an RSS feed, available at "http://www.dcski.com/dcski.rss". RSS allows web site content to be syndicated and viewed in various client programs. So if you use an RSS client regularly, feel free to add DCSki to your feed. |
---
These are some of the many changes you'll notice to DCSki. As you explore and use the site throughout the winter, you'll notice other subtle improvements. And stay tuned - some major new features will be rolled out in the next several months.
This new version of DCSki was a direct result of feedback and suggestions from DCSki readers. Want to comment on aspects of the new site? Or have you discovered a bug or a section of the site that doesn't display properly in your web browser? Please let us know. Feel free to send a note to DCSki's Editor, or to post your thoughts directly on the DCSki Message Forum.
I, like many others, have been enthusiastically awaiting the launch of the re-designed DCSki. Scott has put hundreds of hours of work into a site that we use for free. I think it's time we give him a pat on the back and say "Thanks!" Don't forget that the best way to show your appreciation is by visiting the local resorts and businesses that help support DCSki. Without them, this web space might be used for a web site on the thermodynamics of an electric pencil sharpener.
Believe me, DCSki has been a labor of love the past few months, and I think the "labor" often outweighed the "love"! But it's great to finally launch the new site.

I definitely want to give credit to the local advertisers that support DCSki. When I first started the site, I didn't have any advertisers. Over the years, I've gathered the support of many fine companies, and I've taken the revenue from advertising and plowed it directly back into the site. Because of that, I was able to spend money on a "luxury" server and co-locate it in one of the finest data centers in the world -- providing more performance and reliability than a site like DCSki really needs. Without DCSki's advertisers I would have never been able to afford that.

Enjoy the new site!