Beginners are in the spotlight at Wisp Resort this winter. Over the summer, the Maryland resort has upgraded lifts, added a ski carpet, and unveiled a season pass program aimed squarely at beginners. The resort has also made significant enhancements to its base lodge.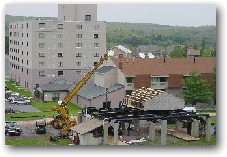 The old rope tow lining the Belly Flop bunny slope has been replaced by a new ski carpet. In addition, the double chairs on Chairlifts 2 & 3 have been replaced by triple chairs, increasing their lift capacity by over 50%. The upgraded lifts offer variable speeding and lower top and mid-station unloading ramps. Wisp plans to run one of the two side-by-side lifts at a slower speed for beginners, while the other lift will run at top speed.
"Our newest triple chairs and ski carpet are considered a giant step in establishing Wisp as a great resort for beginner skiers and riders," said Hank Thiess, General Manager of the resort. "We are truly excited about the experience our guests will have with these new additions," he added.
The new Wisp "Get On Board" season pass, priced at $249, provides first-time skiers and boarders with three lessons, three rentals, and an unlimited season pass upon completion of the lessons.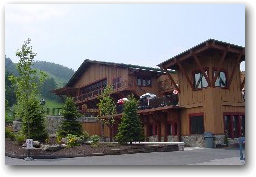 "This program will teach the first timer everything - from how their boots should feel and how to get skis on to making turns," explained Paula Yudelevit, Marketing Director for Wisp.
Wisp is also unveiling a new "First Tracks" program for season pass holders and multi-day ticket purchasers. Wisp will begin running a chairlift one and a half hours earlier on weekends, allowing First Tracks participants to experience some of the best conditions before normal crowds arrive.
Photos provided by Wisp Resort.
There are no reader comments on this article yet.