Pennsylvania's Blue Mountain Resort, located in the Poconos, has spent several million dollars investing in upgraded snowmaking equipment in order to extend its season length and open more trails early in the season. Over the past summer, Blue Mountain has added 74 brand new TechnoAlpin TL8 Stick Guns and 26 TechnoAlpin Fan Guns to its state-of-the-art snowmaking system while replacing nearly 4 miles of airline and waterline piping. TechnoAlpin guns have become a popular staple across Mid-Atlantic ski resorts in recent years, as they are fully automated, energy efficient, and produce ample amounts of snow.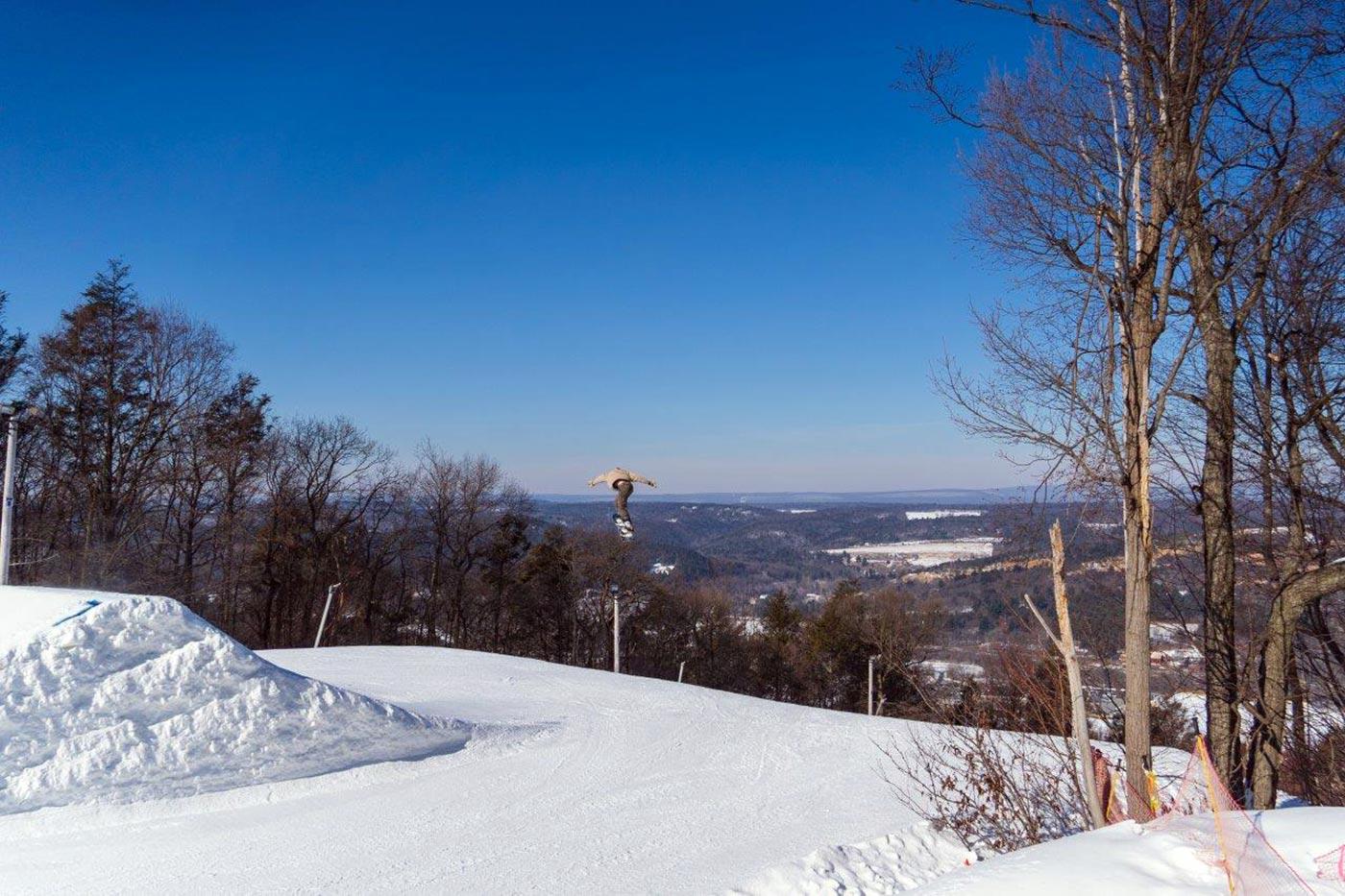 With this new snowmaking power under its belt — creating what Blue Mountain describes as one of the largest snowmaking systems in the country — Blue Mountain is hoping to open for its 46th ski season on November 24, 2023, conditions permitting. Blue Mountain offers the highest vertical in the state of Pennsylvania at 1,082 feet. 40 trails are spread across 171 skiable acres.
In addition to skiing, Blue Mountain is home to the largest snowtubing park in the country. Blue Mountain plans to have 46 1,000-foot long lanes open as early as December 7, 2023, conditions permitting. Blue's tubing park is lit for night tubing, and when the sun goes down, Sonic Tubing provides music and disco lighting. Serviced by three dedicated lifts, the tubing park offers single and double tubes.
Blue Mountain has also been upgrading lighting to efficient LEDs. The Trails End run has been renamed Barb's Way in honor of the resort's former owner, Barb Green. Barb's Way, Paradise, Central Park, Shuttle, and Burma Road will all have new LED lighting this winter.
Skiers and snowboarders will find some new food options this winter. Surrounded by a Bavarian-style courtyard, the Brats & Beer Food Truck will offer brats and German-style beers to go. La Colombe Coffee will be available at both of the resort's lodges, and Wood Fired Pizza & Pub is replacing Cornerstone in the Summit Courtyard.
There are no reader comments on this article yet.