More Mid-Atlantic Ski Resorts on Tap to Open December 4
1
The Mid-Atlantic ski season is already underway, and additional ski areas are slated to open for winter sports in the coming days.
North Carolina ski areas were among the first to open for the season in the Mid-Atlantic and southeast regions. Sugar Mountain snagged its opening date on November 15, 2021, and was reporting 8 slopes open on December 1. Appalachian, Beech Mountain, and Cataloochee are also all open for the season.
In West Virginia, Snowshoe Mountain Resort had 50 acres of open terrain on December 1, spread across 16 beginner and intermediate trails at the main Snowshoe area. The rejuvenated Timberline Mountain — now under its second year of new ownership after unveiling significant upgrades last winter — had a "soft" launch for season passholders the last weekend of November and will officially open for the season on December 3. DCSki Columnist Jim Kenney was on hand for Timberline's soft opening and filed this Firsthand Report. Canaan Valley Resort has begun making snow but has not yet announced an opening date. Winterplace Resort has also begun snowmaking, and is currently aiming to open for the season on December 18.
Snowmaking has also been underway at Virginia ski areas. Bryce Resort had a soft opening the last weekend of Virginia, and plans to re-open for the weekend of December 3-4. Massanutten Resort was able to open its snow tubing runs on the November 27-28 weekend and plans to re-open tubing along with skiing in the near future. The Omni Homestead is looking to December 23 for its opening date. Wintergreen Resort began snowmaking on November 26 but has not yet announced an opening date.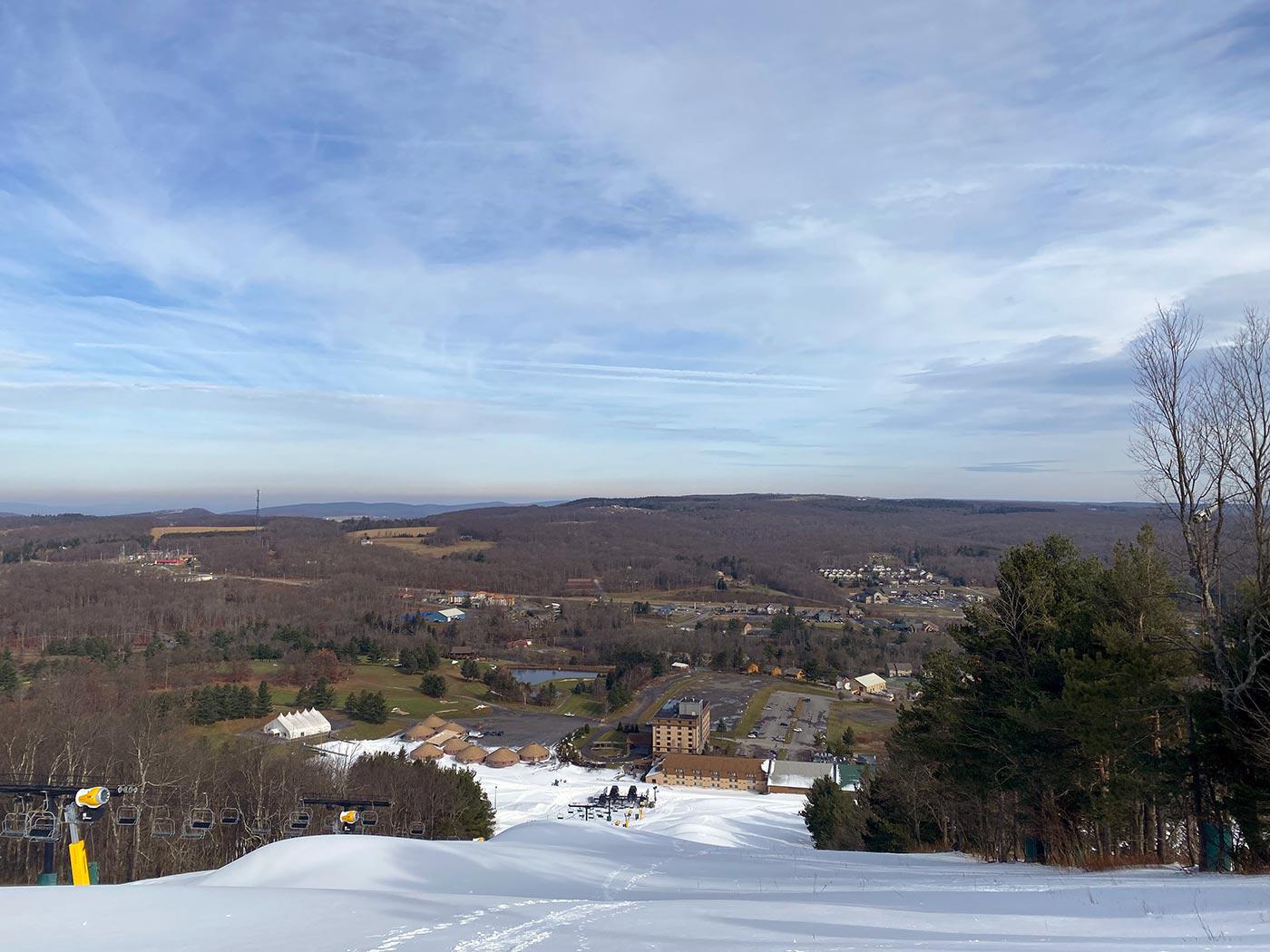 In Maryland, Wisp Resort announced that it will begin its winter operations on Friday, December 3. Snow tubing will be the first to open on December 3 with a 4-8 p.m. evening session, followed by skiing and snowboarding on Saturday, December 4 at 9 a.m. Wisp began its snowmaking operations on November 22.
"We are excited to be opening as early as we are, and it is all thanks to our Mountain Operations team who took advantage of every second of snowmaking operation," said Ron Hawkes, General Manager of Wisp Resort.
Wisp plans to open five slopes on December 4 including Squirrel Cage, Wisp Trail, Grouse Way, Sunset Boulevard, and the Central Park Terrain Park.
In Pennsylvania, the Jack Frost ski area has announced that it will open for the season on Friday, December 3. Big Boulder, its sister ski area, plans to open on December 17.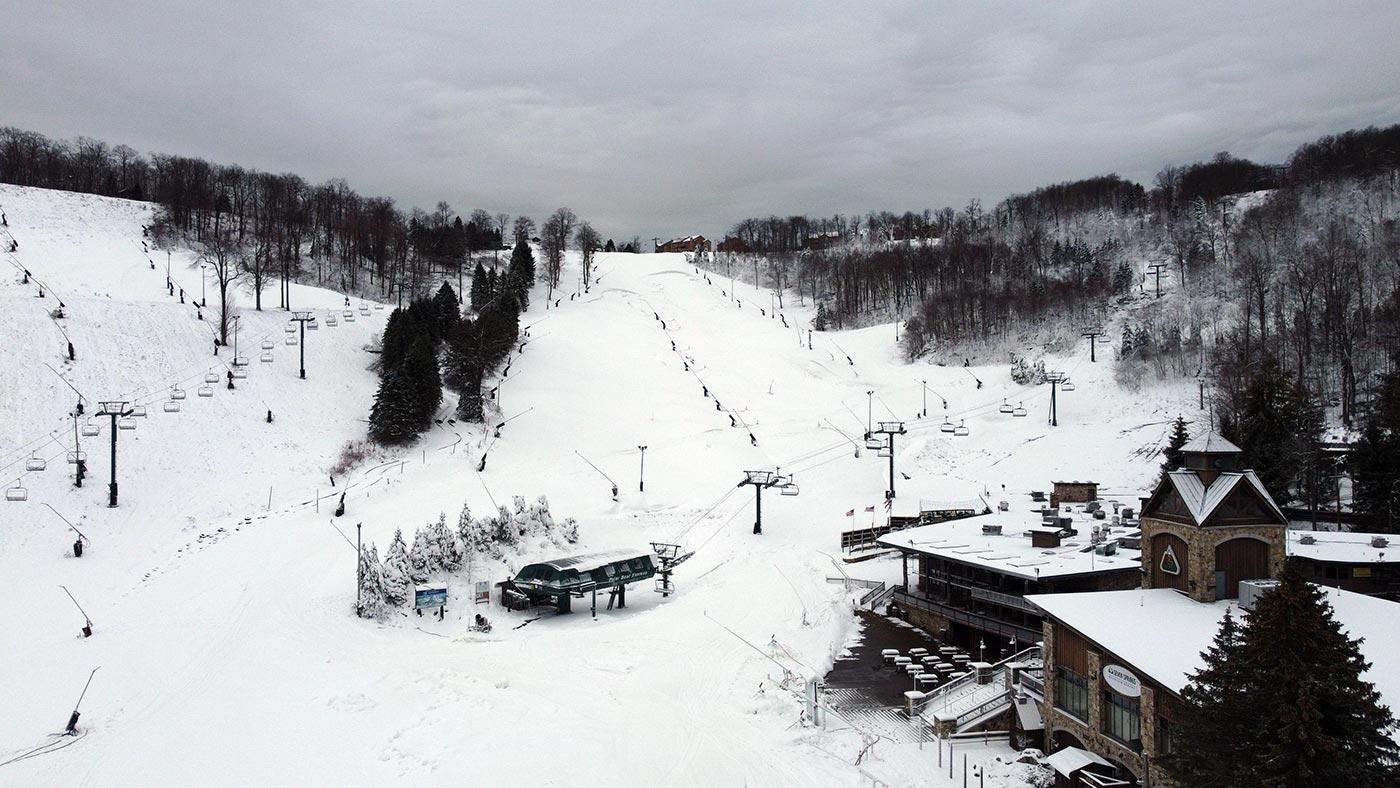 The snowguns have been firing away at Seven Springs Mountain Resort since November 22. Thanks to an eight-day stretch of snowmaking, Seven Springs plans to open for the season at 8 a.m. on Saturday, December 4.
Blue Mountain Resort will begin its ski season on Friday, December 3, and anticipates having 6 trails open to start.
Hidden Valley and Laurel Mountain Resorts have not yet announced opening dates, but are aiming to open in early- to mid-December.
Liberty, Roundtop, and Whitetail Resorts are currently planning to open on December 17, conditions permitting.
Camelback, Montage, and Shawnee Mountains have all begun snowmaking operations but have not yet announced an opening date.
Also in Pennsylvania, Bear Creek, Blue Knob, Elk Mountain, Ski Big Bear at Masthope Mountain, Ski Sawmill, Spring Mountain, and Tussey Mountain have not yet announced an opening date as of December 1.
Before visiting any ski area, DCSki recommends contacting the resort directly for the most up-to-date operating conditions. Conditions can be variable in the early season, and some resorts do not open for daily operations until later in the season. If you visit a ski area, be sure to share your experience in the DCSki Forums!
Loved the mention to post in the forum. Pushes me to get out there and talk about it!