Visitors to North Carolina's Beech Mountain Resort this winter will immediately be greeted by a major transformation to the base area, as the alpine village has been transformed into a park-like plaza complete with a pavilion, social areas, multiple fire pits, outdoor seating areas, and new walkways. The resort describes the enhancements as a direct response to the changing preferences of guests during the continuing COVID-19 pandemic, shifting improvements to outdoor spaces.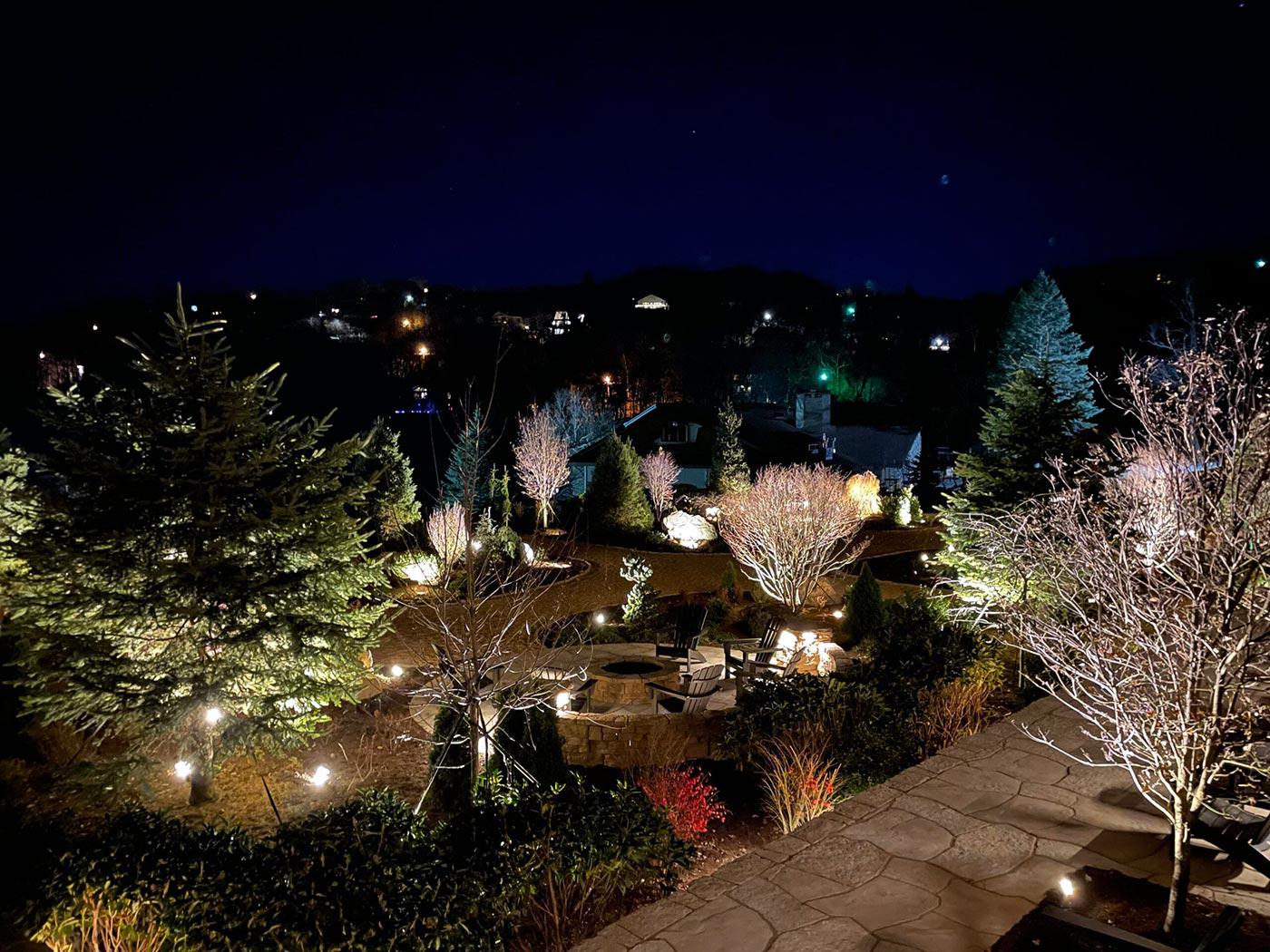 Closer to the slopes, a new dining option called Play Yard Provisions is debuting, providing a selection of hot beverages and "grab and go" foods for eating on the lodge deck.
"We're seeing a lot of people wanting to avoid inside areas at times and have more spaces to spread out," explained Ryan Costin, General Manager of the resort.
"These investments give people the opportunity on both levels of the village," he added.
In addition to base village upgrades, Beech Mountain has continued its multi-year snowmaking system upgrade. Over the past five years, the resort has added 85 new high-tech guns, including 10 this past summer. Two additional high-performance pumps were installed over the summer, increasing the system's overall output to more than 5,000 gallons of water per minute.
"Snowmaking has been a major focus over the last few years and it's nice to see that overall project coming to fruition," said Costin.
Beech Mountain also continued a shift towards LED lighting of slopes for nighttime skiing, finishing a three-year project by adding the efficient lighting to the Souther Star slope.
As part of the base area improvements, the previous ice skating rink has been closed, but the resort plans to re-locate it in the future.
Beech Mountain was one of the first ski areas in the East to open this winter, beginning its season on November 20, 2021.
There are no reader comments on this article yet.