Virginia's Massanutten Resort will be celebrating its 50th anniversary this winter season, and heading into the winter, the resort has been busy making a wide range of capital improvements.
Continuing an industry-wide trend towards more energy-efficient snowmaking, Massanutten Resort has installed 50 new semi-automatic HKD SV14 low energy air water snowmakers. Most of these new guns have been located along the Diamond Jim and Paradice trails. Massanutten also purchased four new fully automated Techno Alpin fan-style guns, locating them along the Southern Comfort trail. In addition to these new guns, Massanutten has installed two new snowmaking pumps to increase overall water pressure.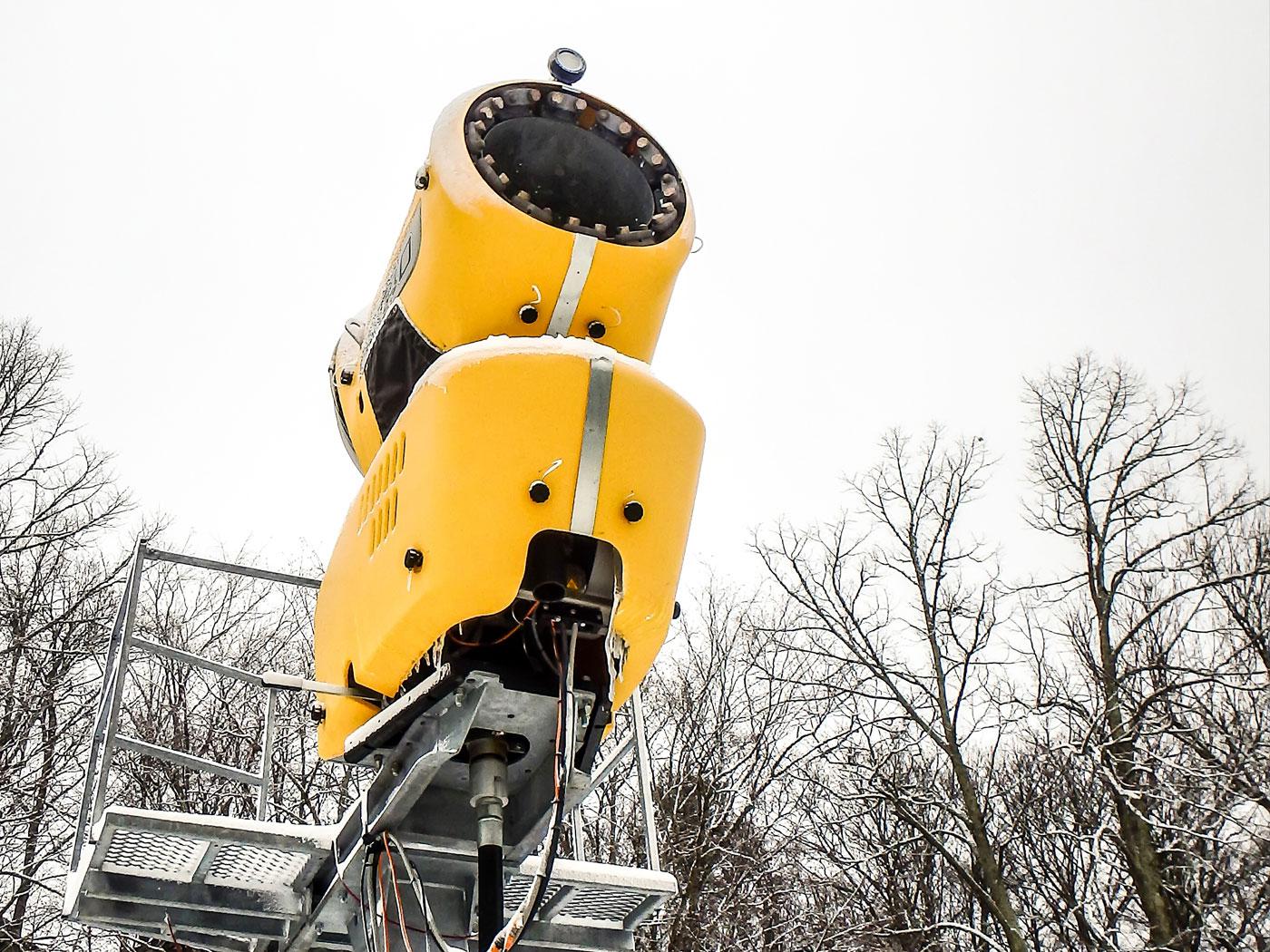 Beginners will find expanded and regraded terrain at Massanutten this winter, lit for nighttime skiing by new LED lighting. The J-Bar — the last remaining original lift at Massanutten — has been replaced by a 650-foot long SunKid conveyor lift, providing an easier path for beginners to make their way to the top of the slope. This new lift services newly-created beginner terrain.
Massanutten has also made the shift to RFID season passes and reloadable day pass cards, utilizing technology from Axess. Electronic gates at each lift will read the RFID passes, increasing overall efficiency and allowing skiers to bypass the ticket windows by reloading cards in advance.
Property owners at Massanutten Resort will find a new Owners Lounge on the 3rd floor of the ski lodge. This remodeled space includes fully renovated bathrooms, TVs, furniture, a fireplace, and a service bar.
The lodge has seen some upgrades, with a newly-improved walkway to Base Camp and the lower level of the lodge, and a fresh install of new siding on the General Store side of the lodge. The Mid Mountain Grill has also been updated with the addition of 3 permanent rest rooms and an expanded menu. Finally, the ski patrol room has undergone a makeover with expanded storage and a new locker room.
There are no reader comments on this article yet.