In recent years, the rise of "mega passes" has turned skiing into a type of buffet: skiers purchasing a pass are invited to sample a variety of ski areas from across the country, all covered under a single season pass. Ski conglomerates Vail Resorts and Alterra offer the Epic and Ikon passes, respectively, which provide skiing at some of the largest and most popular resorts. But those passes aren't the only game in town. Over the past three years, the Indy Pass has quietly expanded to cover 76 resorts, including many smaller, independent ski areas.
Similar to the Mountain Collective pass, rather than providing unlimited skiing at partner resorts, the Indy Pass provides 2 days of skiing at each of its partner resorts. This allows the Indy Pass to be offered at a more economical price than the mega passes, while providing a chance to sample many unique resorts. Through August 31, 2021, Indy Passes are priced at $279 for adults, $119 for kids, or $379 with no blackout restrictions. After August 31, prices will rise $20 for adults and $10-$20 for kids.
Over the past several months, the Indy Pass has expanded its portfolio to include 25 additional ski areas, including Snow Valley Mountain Resort in California, Ski Marmot Basin in the Canadian Rockies, Titus Mountain in New York, and Montage Mountain in Pennsylvania. The Indy Pass also recently branched out beyond North America, adding four ski areas in northern Japan. This expansion makes the Indy Pass the fastest-growing multi-mountain pass in the world.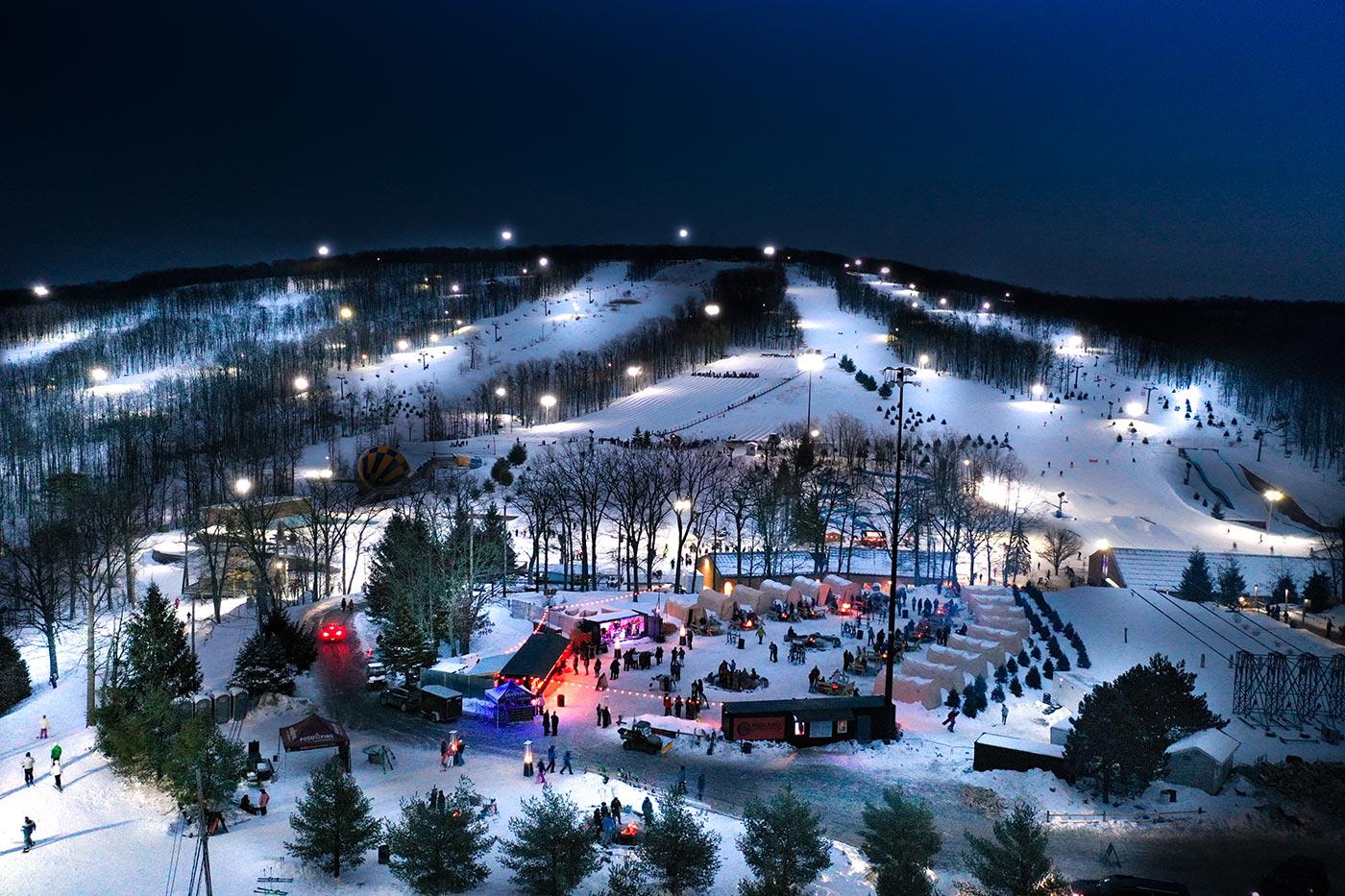 Here in the Mid-Atlantic, in addition to newly-added Montage Mountain, the Indy Pass is valid for two days of skiing each at Blue Knob, Shawnee Mountain, Bryce Resort, Massanutten Resort, Canaan Valley Ski Resort, and Winterplace. Further south, the Indy Pass is valid at Cataloochee and Ober Gatlinburg Ski Area. Last winter, DCSki reader Woody Bousquet took advantage of his Indy Pass to take a ski road trip through the Southeast; you can read about his adventures in his Firsthand Report.
While it may seem like many ski areas have been gobbled up by corporate giants in recent years, there are still plenty of independent ski areas across the country providing their own distinctive character. While the Indy Pass might not be a good option if you plan to ski primarily at one ski area, it provides an opportunity to economically sample and support a variety of unique ski areas. Learn more about the Indy Pass here.
I wish the price hadn't expanded. At $199, I would have gotten it this coming year. However, since getting out more than three times is tricky scheduling wise, it's not such a great investment.
A friend of mine in Delaware who had it last year didn't renew because of the increase.

I purchased the Indy pass this year. I plan to do an old geezer ski bum tour of the Northeast. I plan on skiing at least 6 resorts so I am sure I'll get my money's worth. I may also take a trip to Powder Mountain and Beaver Mtn in Utah which are both on the Indy pass.