The deadline to purchase an Epic Pass for the 2020-2021 winter season is September 17, 2020, and many Mid-Atlantic skiers still have some questions about how skiing will work this winter at Vail Resorts properties, including Pennsylvania's Liberty Mountain, Roundtop Mountain, Whitetail, Big Boulder, and Jack Frost. Jamie Storrs, Senior Manager of Communications for Vail Resorts, Eastern Region recently fielded questions from DCSki readers.
DCSki recently published a story describing how Vail Resorts is adapting to the COVID pandemic this winter.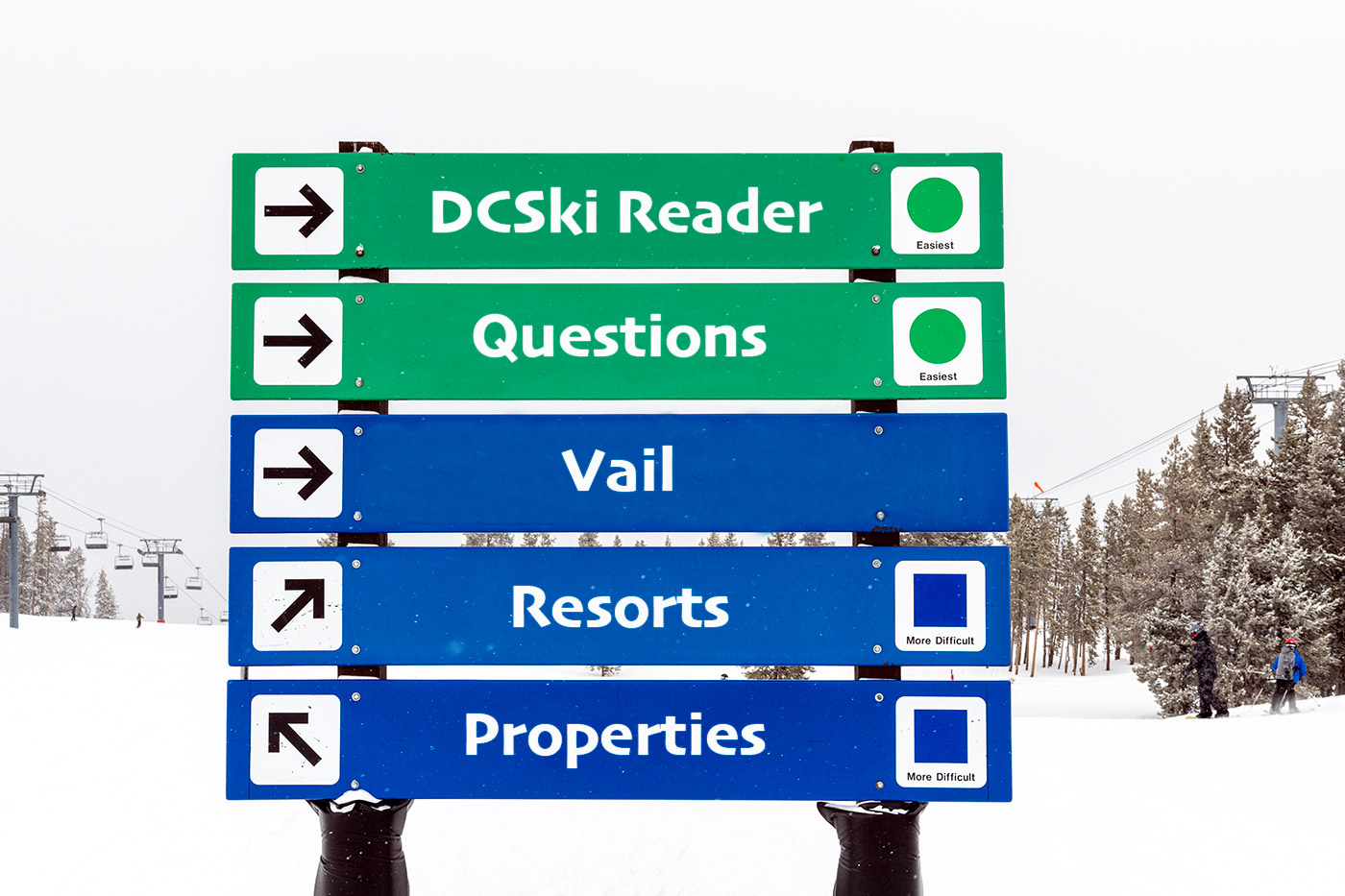 Q: If I have a full Epic Pass can I just show up at Whitetail, Liberty, or Roundtop on a random weekday and expect to ski right on to the slopes? What about on a weekend?
A: We anticipate that for the vast majority of days we should be able to accommodate everyone who wants to come be on our mountains. Many days, especially on weekdays you should be able to make a reservation as late as day-of, but we encourage you to make reservations in advance. These will be able to be made at www.epicpass.com.
Q: In practice, during the early season, if someone with an Epic Pass wants to ski midweek (Monday through Thursday), how far in advance could they make a reservation? Do they have to wait until Monday morning?
A: We are still working on how and when reservations will be released each week - more details will be coming soon. When a week-of reservation period opens, you will be able to book week-of reservations for the next 7 skiing and riding days.
Q: With respect to reservations, are there any differences if I have a full vs. local Epic Pass?
A: No, there is no difference between the Epic, Epic Local, Northeast Value Pass (which is an amazing choice for PA), and even Epic Day Passes, when it comes to the ability to book a reservation, except if your pass is subject to any blackout dates, which none are in PA.
Q: If I reserve a day and then cannot make it for some reason (e.g., sick family member, weather-related, etc.), does that day go back into my 7 days or priority reservation days bucket after the day occurs? Can I cancel/reschedule a priority reservation day before it occurs?
A: Yes, and yes. We encourage guests who do not plan on using their reservation to cancel it no later than 12:00 a.m. on the day they plan to ski. Ideally, though we ask that they cancel further ahead if they know they aren't going to use their reservation. That being said, we know that the unexpected can occur from time to time.
Q: We are sending a group to Vail in mid-January. We will have both group lift passes and Epic passes. How do we register our members for the days they want to ski? Will group lift passes be honored?
A: Members will have to book their tickets and reservations for themselves. These cannot be booked for people other than yourself and your immediate family that are on the same Epic Pass account as each other. In order to manage capacity and give guests the space they need for physical distancing, we are prioritizing on-mountain access for our loyal pass holders. If guests are only interested in accessing the mountain for a few days this season — and historically would have purchased lift tickets — an Epic Day Pass is a great alternative, especially for a trip to Vail and comes with the peace of mind of Epic Coverage and season-long value provided by Epic Mountain Rewards.
Q: Many ski areas had to abruptly close near the end of the season due to COVID, and may not have had a chance to immediately perform traditional maintenance such as draining water from snowmaking lines, potentially causing damage in subsequent freezes. Is this an issue at any Vail Resorts properties, and if so, could it affect expected opening dates or reduce snowmaking capacity?
A: Despite the abrupt closures in March, we have continued to have staff working throughout the spring and summer to be sure our systems are ready to go once Mother Nature cooperates.
Q: In the early season, resorts like Whitetail traditionally open with limited terrain. How will that affect capacity, if only a couple lifts end up being open after guests have already made reservations?
A: Our resort teams will have the ability to adjust reservation capacity throughout the season as needed. This would be a case where with limited terrain we theoretically could set our capacity numbers at a lower number to accommodate for physical distancing.
Q: What is happening with the Night Tracker / Club Program this winter? If it is suspended this winter, will it resume in future seasons once COVID is behind us?
A: We are still working if and how these products might be offered for the coming season, more details will be coming soon.
Q: Will Whitetail have their Whitetrailers program this season?
A: We will be announcing more about our ski school offerings as we get closer to the season.
Q: Will there be any changes to how parking is handled at Vail Resorts properties this winter? Are there considerations being made to provide reserved parking?
A: We are still working through parking for the coming season, but don't expect any major operational changes for the coming season.
Q: Will there be a night skiing ticket available at Liberty/Roundtop/Whitetail this year? The website recommends buying a pass even if skiing just one day. The cheapest pass is $109, which is expensive for skiing 4 hours in the evening.
A: Yes, we will be selling tickets, but pass holders will get first shot at reservations this season. I'd recommend taking a look at the Northeast Value Pass for the best deal on unlimited access to Liberty, Whitetail, and Roundtop.
Q: What about reservations for kids who normally ski free? I'm wondering if we have an Epic Pass, if our 6 year old will need one as well to guarantee certain dates.
A: For kids ages 5&6 the best option would be our Northeast Tot Pass, which is $49. For the younger ones, our complimentary 4 & Under Epic Pass is the way to go. Both are only available through our call center or in-person at our owned and operated resorts, such as Liberty, Whitetail, and Roundtop. Neither pass increases in price, so there's no need to rush to lock it in before 9/17, just make sure you've secured it before the start of the 2020/21 season.