Things are going to work a little bit differently at Vail Resorts properties this winter, as the company recalibrates its operations to adjust to the continuing reality of the COVID pandemic.
"We are fortunate that our core experience of skiing and riding takes place outdoors, across huge mountains, offering fresh air and wide-open spaces for our guests," explained Vail Resorts CEO Rob Katz.
"However, to help protect our guests, our employees and our communities amid this pandemic, some changes will be required this season."
Vail Resorts aims to provide safety across the entire winter season, and to do that, it will be moving to a reservation system that prioritizes pass holders. This will allow the company to minimize crowds even on historically busy days.
"It has been our goal to design an approach that can remain in place for all of the 2020/21 season," explained Katz. "We do not want to be caught off guard or find ourselves needing to make reactionary changes."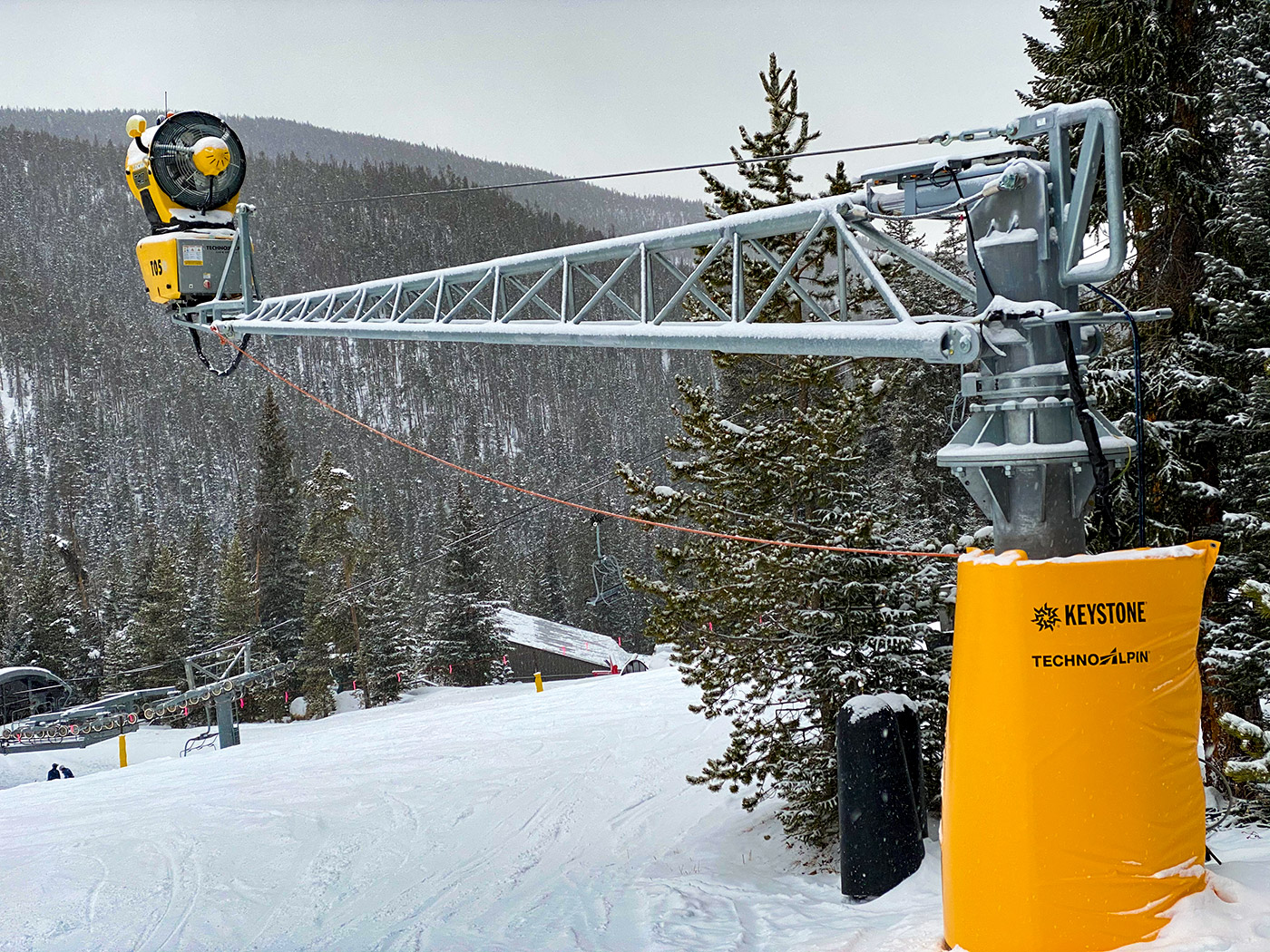 A new reservation system will be implemented across all 34 Vail Resorts properties in North America, including Mid-Atlantic resorts Liberty, Roundtop, Whitetail, Big Boulder, and Jack Frost. Vail Resorts is planning for the reservation system to be in effect the entire season.
There will be two ways to ski at Vail Resorts properties: either as an Epic Passholder, or by purchasing a lift ticket. Early season (prior to December 7, 2020) skiing will only be available to Epic passholders. Epic Passholders will be required to make a reservation before arriving at the mountain, and for those purchasing daily lift tickets, the tickets will be limited to specific days.
Epic Passholders can begin making reservations online on November 6, 2020 for Core Season dates between December 8, 2020 and April 4, 2021. Early Season dates (prior to December 8) will be reservable a week in advance based on conditions and terrain availability. Lift tickets will go on sale beginning December 8, and can only be purchased online or through call centers; no walk-up lift tickets will be sold at the resort ticket windows.
The rules surrounding reservations are a bit complex, and DCSki recommends reviewing the Frequently Asked Questions page posted by Vail Resorts here. Epic Passholders will be offered Priority Reservation Days for the Core Season for the number of days of access on each of their passes, up to a total of 7 Priority Reservation Days. Once a day is used, an additional reservation can be added to the Pass. For Mid-Atlantic skiers planning destination trips to Vail Resorts properties, it will be necessary to use these Priority Reservation Days to lock in desired days in advance.
Vail Resorts will also allow Epic passholders to make week-of reservations within a week of their desired ski or ride day, subject to availability and their pass access at that resort on that day. These reservations are separate from the Priority Reservation Days.
To help skiers and snowboarders digest these changes, Vail Resorts is extending its traditional Labor Day deadline to September 17, 2020 for the purchase of Epic Passes, utilization of prior season pass credits, and Buddy/Ski With a Friend (SWAF) benefits.
Vail Resorts had previously announced the Epic Coverage program, which is included at no extra cost this year with every Epic Pass and provides full or pro-rated refunds associated with certain personal events, such as illness, job loss, and injury. The company announced that the Epic Coverage program is being expanded to protect passholders if they are unable to book their preferred Priority Reservation Days during the initial booking window (November 6 to December 7) and if they have not used their pass yet.
The new reservation system will change the way skiers plan their trips, but there will be additional changes once they arrive at the slopes.
To help ensure the safety of everyone, skiers will be expected to adhere to a few key requirements. They will be required to wear face coverings to get on the mountain and participate in all aspects of resort operations, including standing in lift lines and riding lifts or gondolas.
"No one will be permitted on the mountain without a face covering," Katz explained. He also encourages guests to wear face coverings in all indoor and outdoor public spaces throughout resort towns.
Lift operators at Vail Resorts properties across North America will be directed to enforce physical distancing on lifts. Related parties can be seated together, but otherwise lifties will only seat two singles on opposite sides of a quad, two singles or two doubles on opposite sides of 6-packs, or two singles on opposite sides of gondolas.
On-mountain restaurants will be open, but will have operations adjusted to accommodate physical distancing. Many restaurants will have reduced seating, and crowd levels will be monitored with limits placed on how many people can be indoors at a time. Some restaurants will be converted to a "cafeteria-style" format, where guests go through a single line to pick their food. Quick-service restaurants will only serve a limited selection of pre-made grab-and-go meals, and transactions will be cashless. No full-service bars will be operating, either on or off the mountain, although packaged beer and wine will be available at many dining locations. Due to these dining changes, Vail Resorts recommends that guests bring water, snacks, and other food with them to the slopes.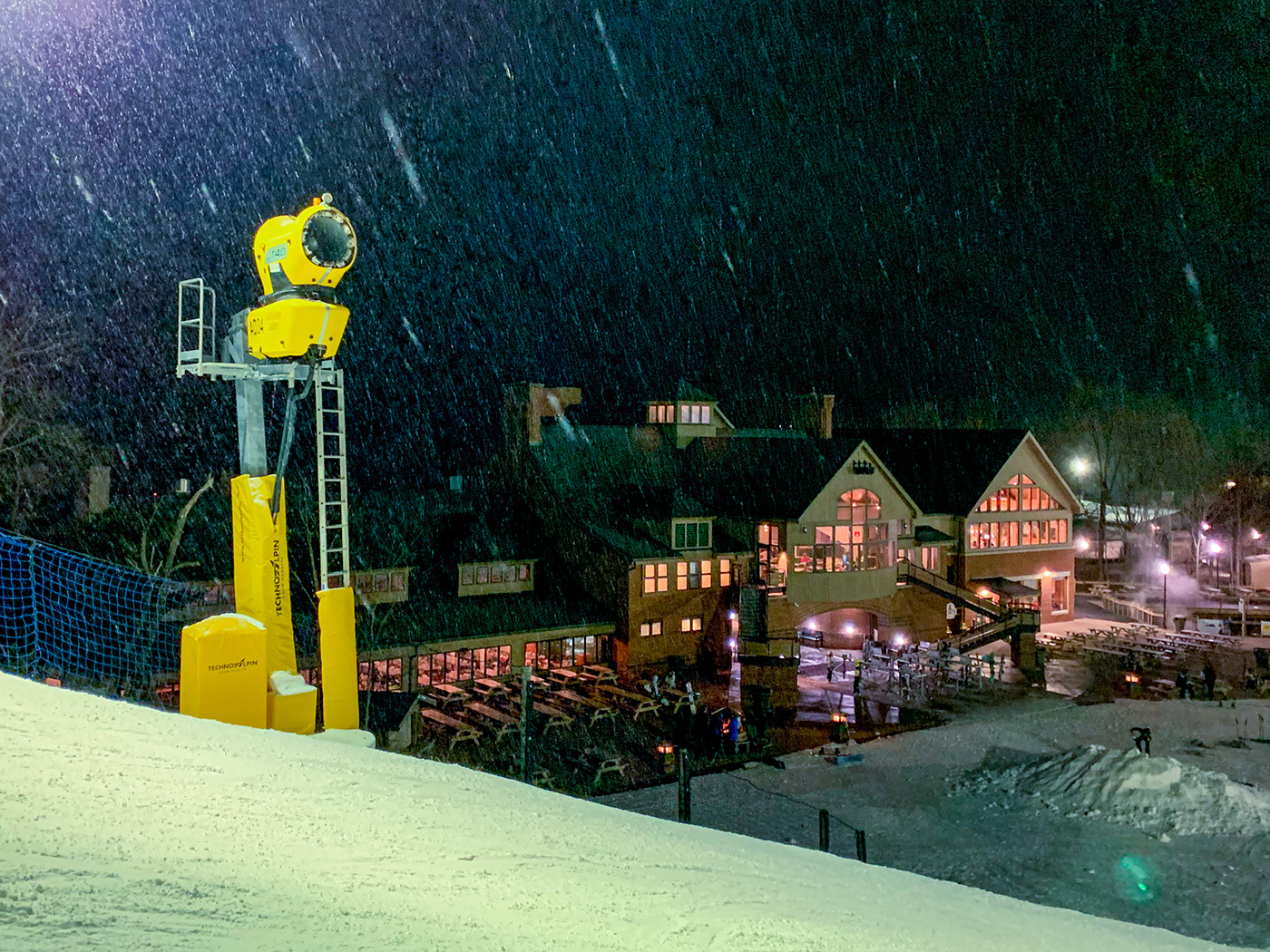 In addition to announcing these new policies, Vail Resorts announced expected opening dates for its North American resorts. Colorado's Keystone Mountain is expected to open first, with a planned opening date of Friday, November 6, 2020. In the Mid-Atlantic, conditions permitting, Big Boulder will drop ropes first on December 4, followed by Jack Frost and Roundtop on December 11. Liberty and Whitetail plan to open on December 18. Vail Resorts hopes to keep Big Boulder, Liberty, Roundtop, and Whitetail open through March 21, 2021, with Jack Frost closing on March 28.
"For the vast majority of days during the season, we believe everyone who wants to get on our mountains will be able to," said Vail Resorts CEO Rob Katz.
"There is no doubt this season will be different, but we are committed to what matters most: working to protect your safety and wellbeing and providing you with great skiing and riding this winter," said Katz.
Rob Katz provides comprehensive details about the upcoming season in a Letter to customers.