After a burst of cold weather in November allowed some Mid-Atlantic resorts to snag pre-Thanksgiving opening dates, the balance of resorts have now officially begun their season in recent days thanks to a stretch of snowmaking-friendly temperatures.
On Saturday, December 21, 2019, Pennsylvania's Laurel Mountain dropped the ropes and opened for the season.
"The team has taken full advantage of the recent arctic conditions, making as much snow as possible leading into the winter season," said Katie Buchan, Communications Manager for Seven Springs / Hidden Valley / Laurel Mountain.
Laurel Mountain joins its sister resorts, Hidden Valley and Seven Springs, which previously opened.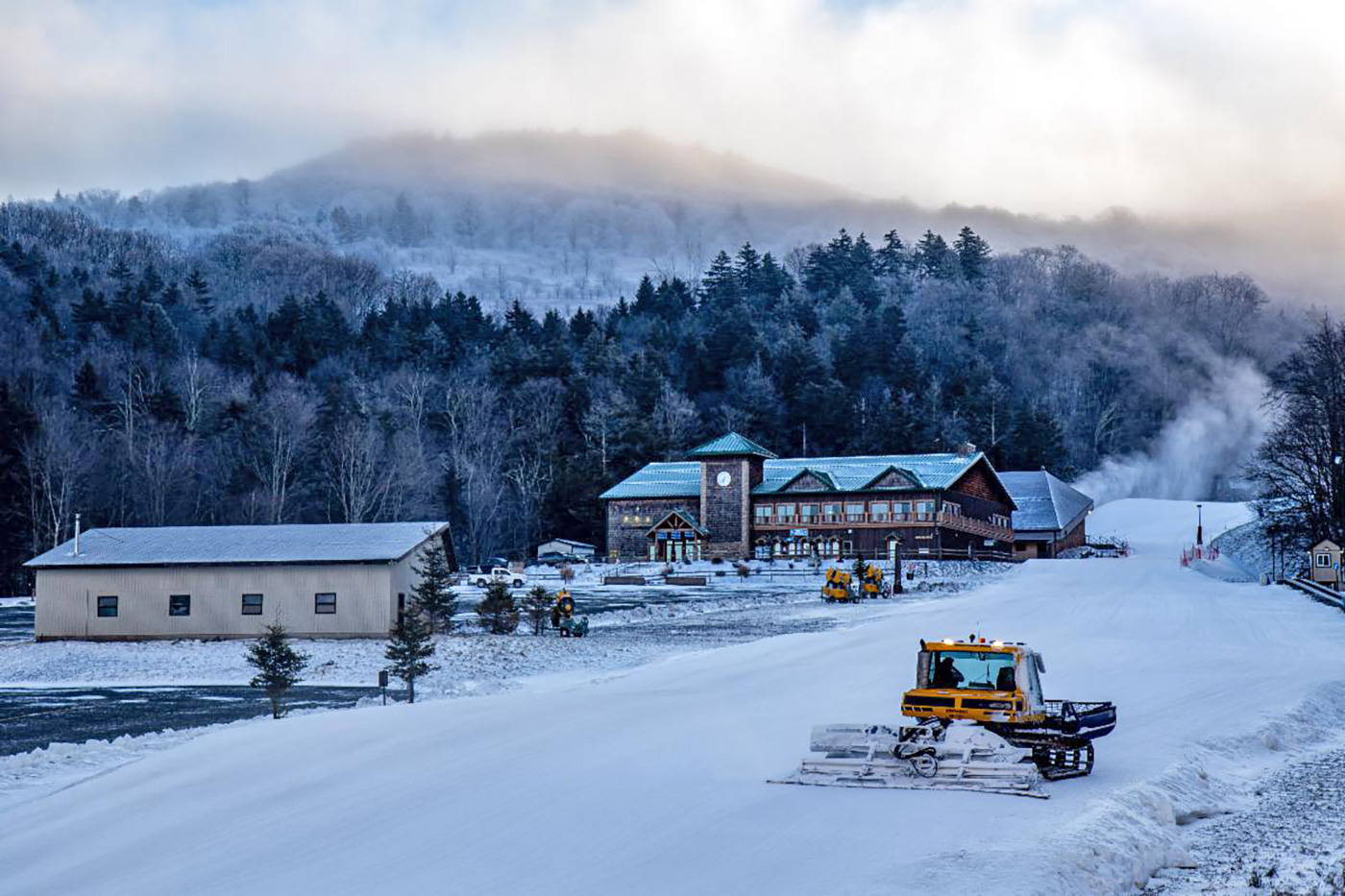 In West Virginia, Canaan Valley Resort launched its season on Friday, December 13. Since then, the Mountain Ops team has been making snow aggressively, and now has 12 trails open. The resort hopes to open additional trails including Ramble, Upper Valley Vista, and Lower Valley Drop in the coming days.
Also in West Virginia, Snowshoe Mountain Resort has the most terrain open in the region, having first opened for the season on November 22, 2019.
In Virginia, Massanutten Resort is open for skiing and recently expanded its terrain by moving Geronimo to the "open" column. 10 lanes of snow tubing are also available.
Maryland's Wisp Resort opened for the season on December 13 and now has a dozen trails open. Guests to Wisp will experience the resort's brand new RFID-based ticketing and gate system, which will speed the time to slopes by allowing an RFID card to be re-used and re-loaded. A smart phone app will allow skiers and boarders to track their vertical and connect with friends.
Wisp has also beefed up its snowmaking infrastructure with the addition of new Techno Alpin snow guns on Squirrel Cage.
"All of these improvements have been made because we wanted to elevate the overall guest experience," explained Wisp's General Manager Ron Hawkes.
"So often we invest in behind-the-scenes infrastructure items that many of our guests don't see or hear about, but the improvements this year are front-and-center, and I'm proud of our staff for getting all this work completed this summer and fall," he added.
Closer to Washington, DC, sister resorts Liberty Mountain, Roundtop, and Whitetail are in operation. Roundtop opened earlier in the season, while Whitetail opened on December 20. Liberty followed by opening on December 21.
Ski areas further north in Pennsylvania, such as Big Boulder and Blue Mountain, have been open and continue to expand available terrain.
After a modest warming trend in the next week, which could limit snowmaking operations, temperatures are expected to plunge again in early January, allowing Mid-Atlantic resorts to further fortify and expand their open terrain.
There are no reader comments on this article yet.