There has been a changing of the guard at two Mid-Atlantic ski areas this summer. In late May, 2019, Pennsylvania's Whitetail Resort announced that long-time President and General Manager Don MacAskill was retiring after leading Whitetail for the past 21 years. Meanwhile, Maryland's Wisp Resort announced that Jerry Geisler — who has been with Wisp for the past 45 years, most recently as General Manager — is also retiring.
Prior to joining Whitetail, MacAskill was General Manager of Vermont's Okemo Mountain Resort. While at Whitetail, MacAskill oversaw significant capital improvement projects including the construction of an expanded lodge, a doubling of snowmaking capacity, and the granting of a liquor license in an otherwise dry Montgomery Township.
"Don, through his 21 years of outstanding leadership at Whitetail Resort and 38 years in the ski industry, is a shining example of what makes our industry such a special and rewarding place to work," said Jason Boyd, Senior Vice President of Mid-Atlantic Operations at Peak Resorts.
"We wish him the very best in all his future endeavors, which I'm sure will include many days spent with a fishing rod in hand," Boyd added.
Replacing MacAskill at Whitetail is Brett Cook, who served as Whitetail's Assistant General Manager the past two winter seasons and will now have the title Vice President and General Manager. Prior to that, Cook was Director of Operations at Liberty Mountain Resort. This past winter, Cook could be seen providing frequent video updates on Whitetail's Facebook page.
Cook assumes a leading position at Whitetail just as the resort is about to change ownership again, after having just been sold to Peak Resorts last Fall. In July, 2019, Vail Resorts announced its intent to purchase all Peak Resorts properties, including the Mid-Atlantic's Liberty, Roundtop, and Whitetail Resorts. The three properties were formerly owned by Snow Time, and were sold to Peak Resorts when owner Irv Naylor retired in 2018. Vail anticipates completing the transaction during the Fall of 2019.
Over at Wisp, ski industry veteran Ron Hawkes is coming onboard to lead the western Maryland resort. Hawkes has worked at ski areas around the world, including Vermont, New York, Colorado, and Chile. Hawkes spent 11 years as President and General Manager of Pennsylvania's Roundtop Mountain Resort, and most recently worked at Pennsylvania's Camelback Resort.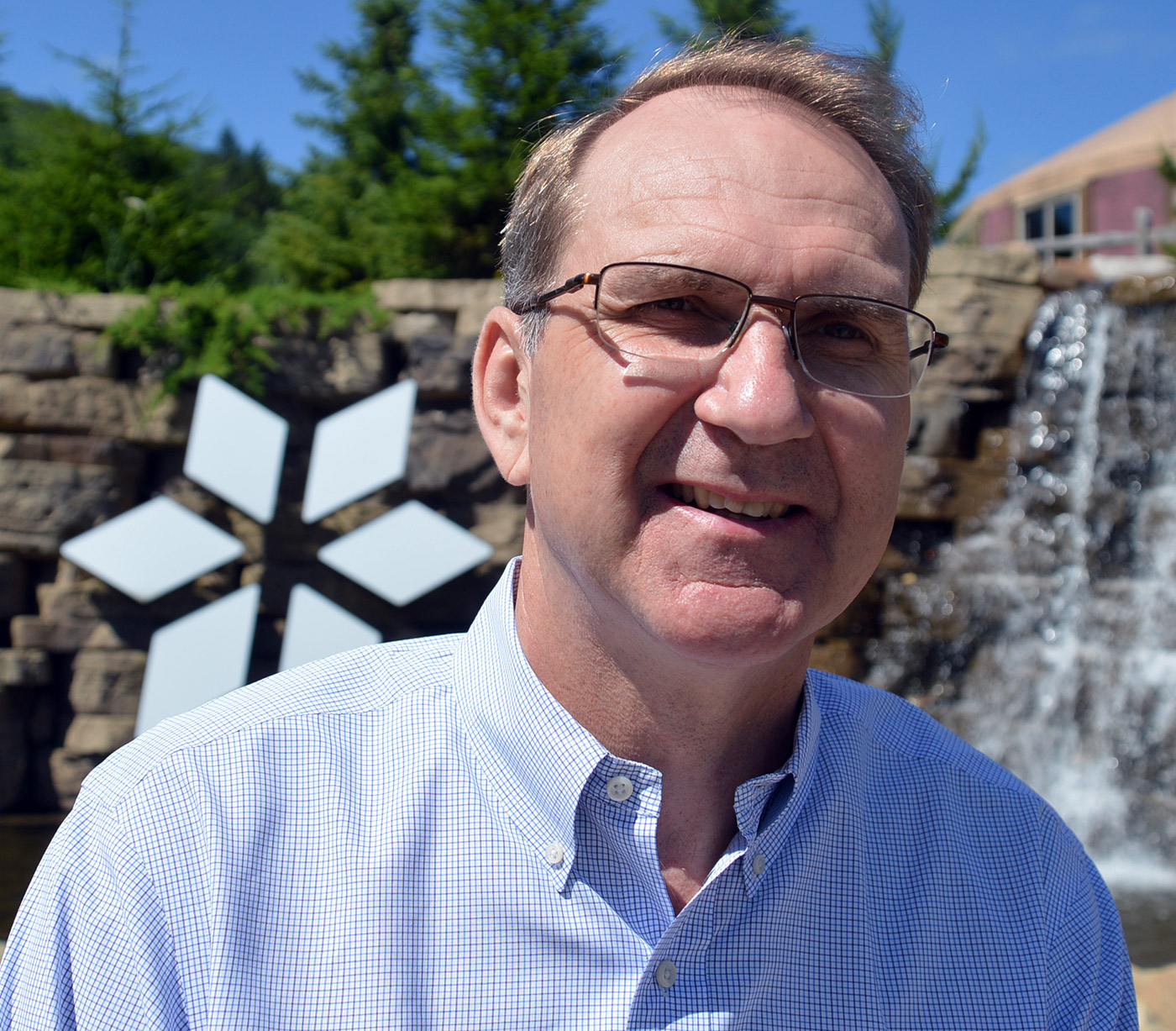 "When you are looking to replace a guy like Jerry who has been at Wisp for more than four decades, it helps to bring in strong and relevant expertise which is what Ron provides," said Vern Greco, CEO of Pacific Group Resorts, the current owner of Wisp Resort.
"Experience alone wasn't enough, however. Since we introduce so many new people to skiing and snowboarding, we were looking for someone who loves the sport and could spread that enthusiasm to our guests," Greco explained. "Ron is an avid skier and ski instructor who enjoys the sport so much he even spent time teaching at Winter Park Resort in Colorado this past spring after Camelback finished its ski season."
Hawkes is excited to assume a leadership position at Wisp.
"I'm very much looking forward to helping the Wisp guests enjoy all the adventure the resort and the Deep Creek Lake area have to offer," he said.
There are no reader comments on this article yet.