What's New for 2019: Liberty, Roundtop, and Whitetail to Invest $3.5 Million in Snowmaking Enhancements
On April 2, 2019, Peak Resorts, Inc. announced that it will be investing $3.5 million in capital improvement projects this summer at Pennsylvania ski areas Liberty Mountain, Roundtop Mountain, and Whitetail Resort. Peak Resorts purchased the three properties from Snow Time during 2018. The improvements this summer will be focused on snowmaking upgrades.
In recent years, the three ski areas have invested significantly in snowmaking enhancements, converting many snowguns over to state-of-the-art TechnoAlpin guns, which are capable of producing snow with greater efficiency. The upgrades this summer will continue that tradition, adding additional fan guns and low-energy snowguns, along with the replacement of older snowmaking pipes.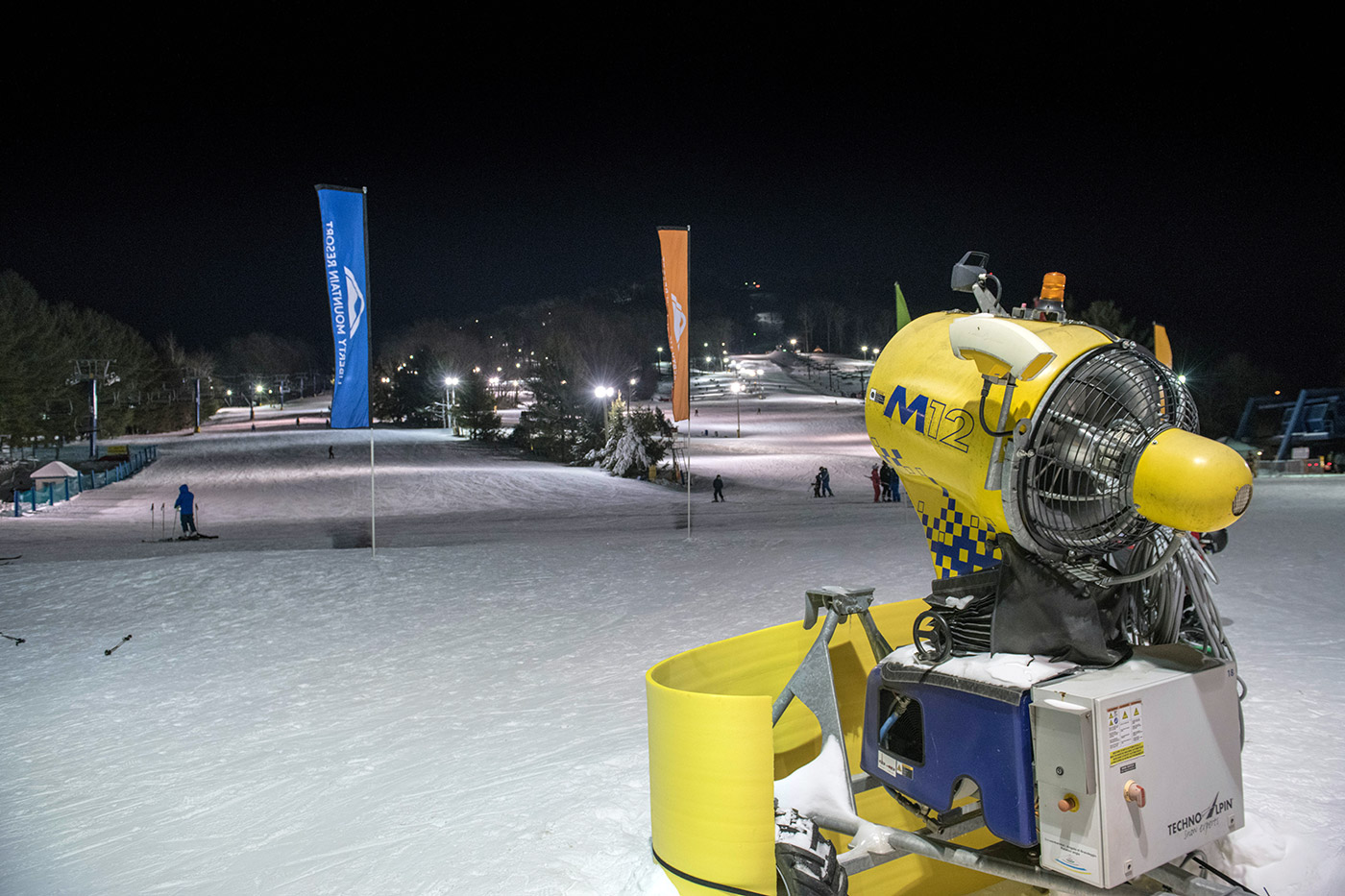 "The summer projects will serve to modernize and upgrade these snowmaking systems, allowing us to open earlier and with more terrain than ever before," explained Jesse Boyd, Senior VP of Operations at Peak Resorts.
"We'll be able to better take advantage of favorable early-season temperatures, as well as strengthen our ability to more rapidly bounce back from whatever Mother Nature throws at us," he added.
According to Peak Resorts, the upgrades will improve system reliability, pumping power, and water capacity.
There are no reader comments on this article yet.