Firsthand Report: Whitetail Resort, January 18, 2019
1
Whitetail is my favorite ski resort less than 100 miles from Washington, DC. An automated system of tower-mounted TechnoAlpin T40 guns ensures that the resort will deliver ample terrain even under the most challenging weather conditions. Despite a recent thaw, this system along with some natural snow allowed the resort to open 20 out of 23 trails on the day of my visit.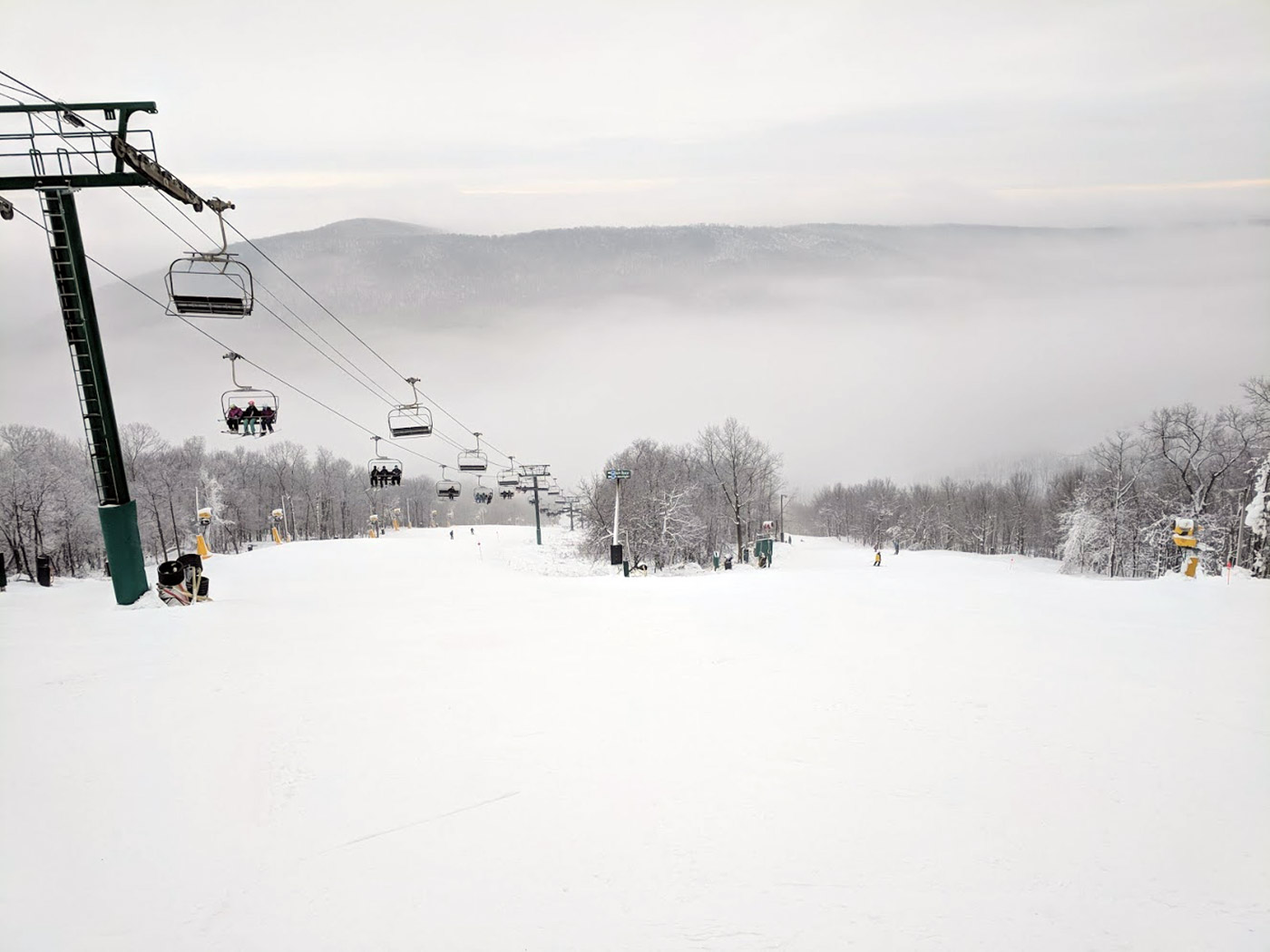 I arrived at the resort just past eight in the morning and enjoyed first tracks on the resort's signature blue trails: Fanciful, Snow Dancer, Limelight, Homerun, and Angel Drop. Thick, European-style fog enshrouded most of the mountain, but my Smith IOX storm lens and the trees lining the slopes gave me plenty of contrast to enjoy the freshly-groomed, soft snow. I never saw a single line the entire day. With numerous top-to-bottom options, people spread out nicely.
After 10 quick runs on the Whitetail Express, I moved over to the Expert's Choice side of the mountain. The trails there had suffered a bit more during the recent thaw. I tried Exhibition first. Because of a recent groom, it skied more intermediate than expert. The only tricky section was the final stretch of the trail, which contained some ice and death cookies.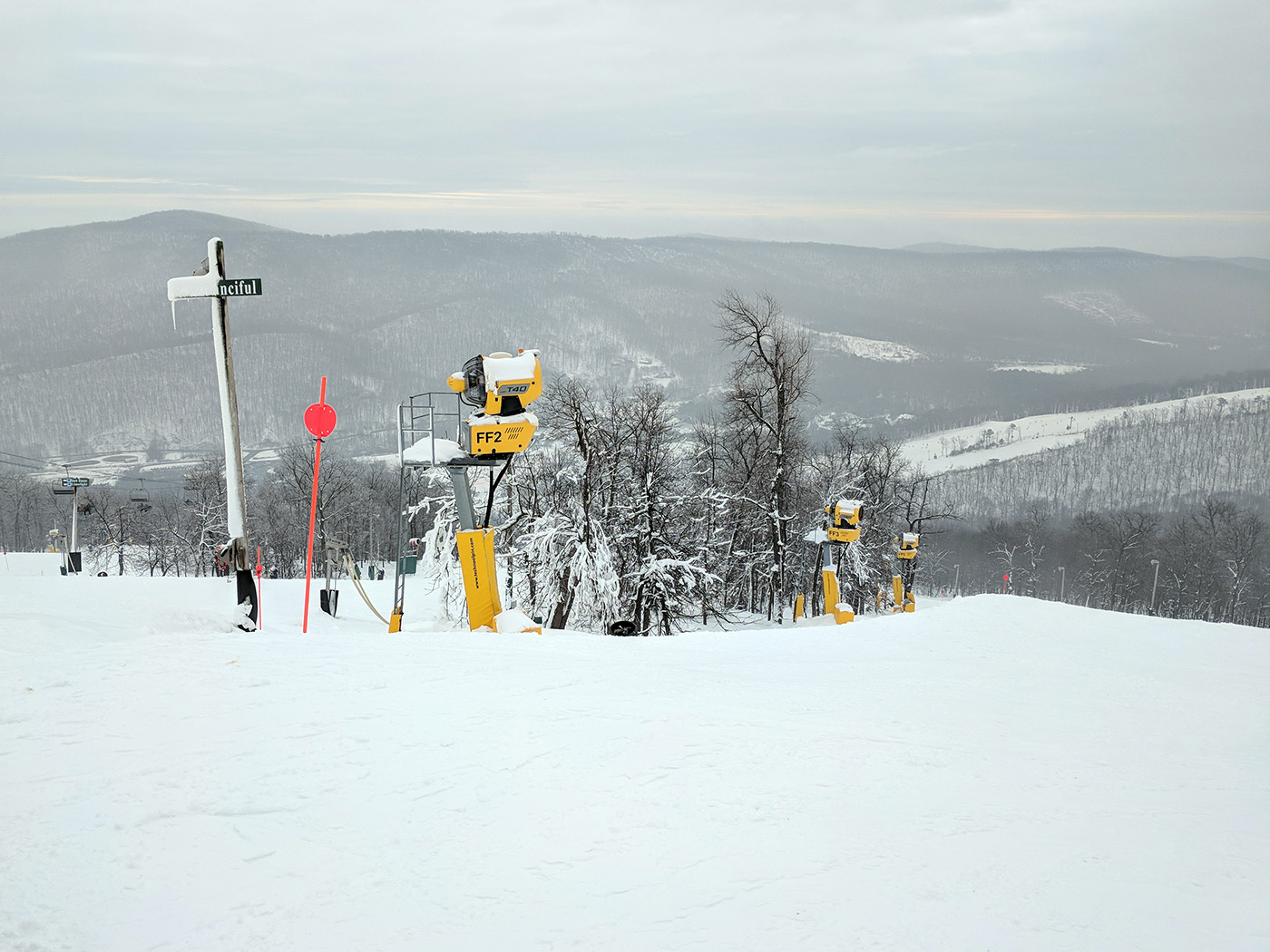 A Whitetail instructor warned me on the lift that Bold Decision was in rough shape, and that I might want to skip it. Starved for skiing, I disregarded his advice and gave it a shot. The lower headwall was indeed an icy mess but I made it down ok. I made another run on it in the afternoon and it was significantly better (as was Exhibition) because the snow had softened.
I spoke to numerous people on the lifts, and everyone seemed exuberant. "Great practice for my upcoming trip to Winter Park," one skier remarked. "It's awesome to be able to ride less than two hours from DC," said a snowboarder. One kid told me he hoped to ski eight days at Whitetail this season. "It never gets boring!" he exclaimed.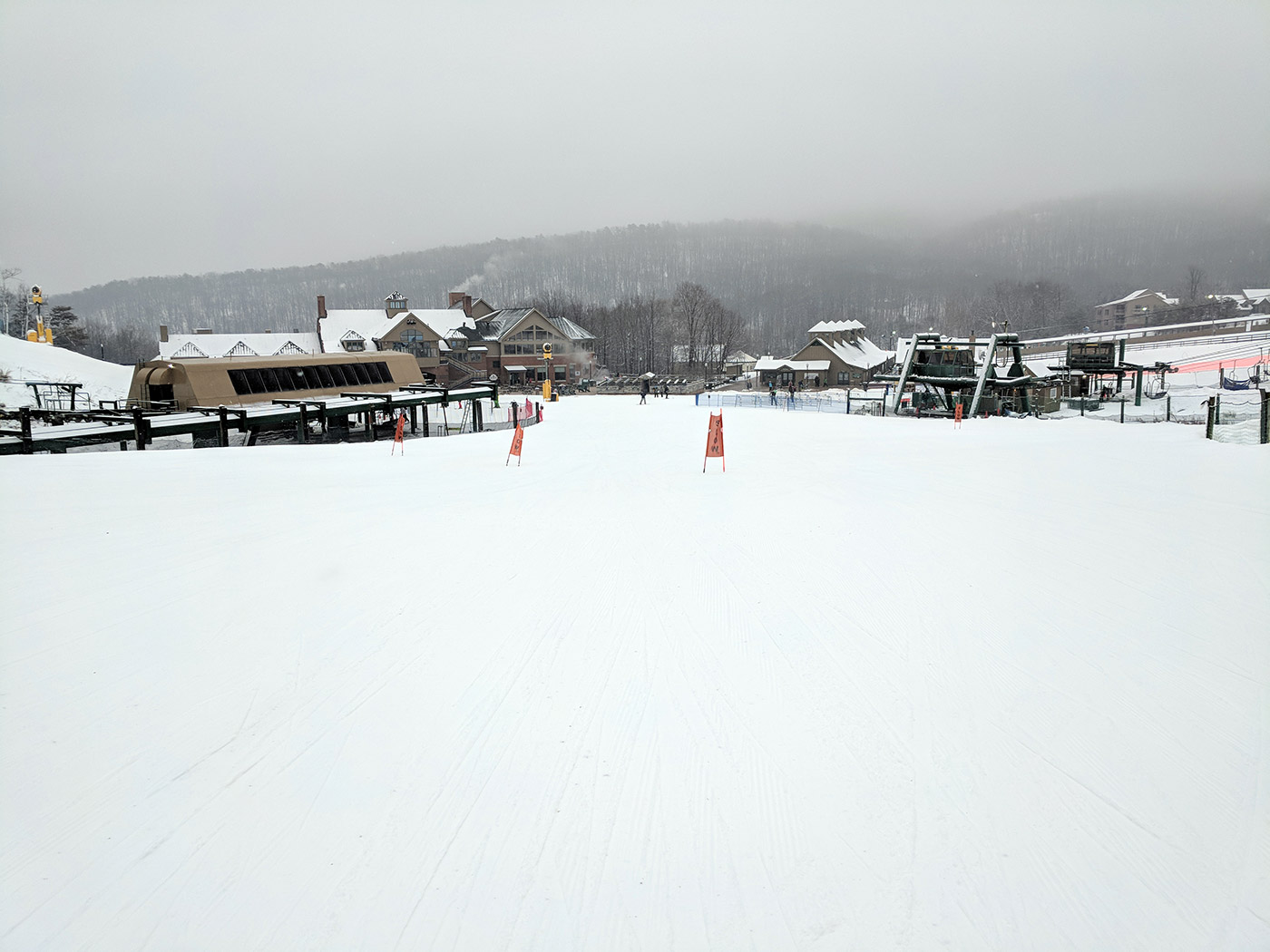 For me, what I love about the resort besides the snow guns and efficient lifts are the small touches: greeters eager to answer questions, bathrooms continually cleaned by attendants, fire pits roaring in front of the lodge, and a cafeteria with multiple options, including a daily Asian choice. Service seems to have kicked up a notch since my last visit in March of 2017 — perhaps due to the influence of its new owner, Peak Resorts. I can't wait to return soon.