Nordic Norm and the Silver Streakers
1
One of my office mates at the National Institutes of Health, Rick Banvard, had a sign in his office saying "A bad day skiing is better than a good day working." The first work day of the New Year was also was the first day of Liberty Mountain's new Silver Streak program and I couldn't think of a better way to start burning off all that fruit cake and eggnog.
At Connie's memorial service last spring, I joked that I had been a cross country skier before I met her and that it had been downhill ever since. I decided to pull my old telemark skis out of the closet and took the old road up through Luckets, VA (where I went for bluegrass jams in the 80s), and crossed the Potomac at Point of Rocks. As I drove past Thurmont, MD, I remembered how Connie was honored at an anniversary of the Camp David Accords by the owner of the Cozy Inn with a hosted weekend. The White House press corps stayed at the Cozy and was taken by bus up to Camp David every day. Connie told me then how she got on and off that old school bus daily and bounced up the road while she was 8 months pregnant! She said the other reporters were taking bets whether she would deliver on the bus.
Connie shared a room with Helen Thomas; it had one landline phone which went through the hotel switchboard and no air conditioning. Connie was Zionist and Helen Palestinian but they were friends and had their own Camp David Accord. The Cozy had a little museum in front of the restaurant which people would visit while waiting to get seating. Connie donated a copy of her autobiography on that anniversary. It's all gone now and the site of the Cozy is now a Chevy dealership.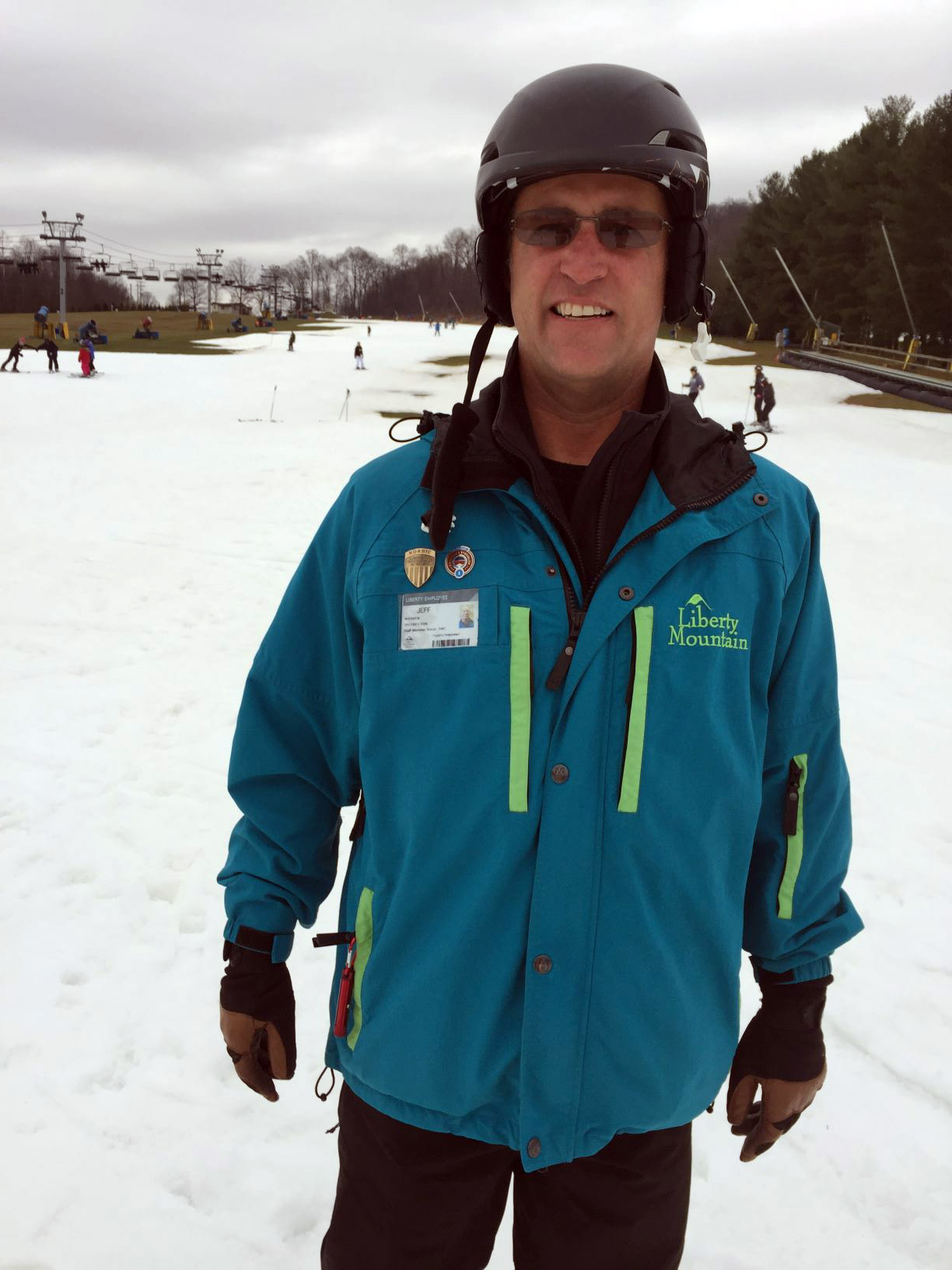 Only one other senior showed up for Silver Streak, so there was no group lesson. I had already arranged to meet Jeff Weimer, who just earned his PSIA badge in Nordic instruction and was as eager to try out his new teaching skill as I was to see what adaptations I would need for knees whose cartilage wore out in the last millennium and a back now suffering sciatica from lifting Connie with bad nursing technique.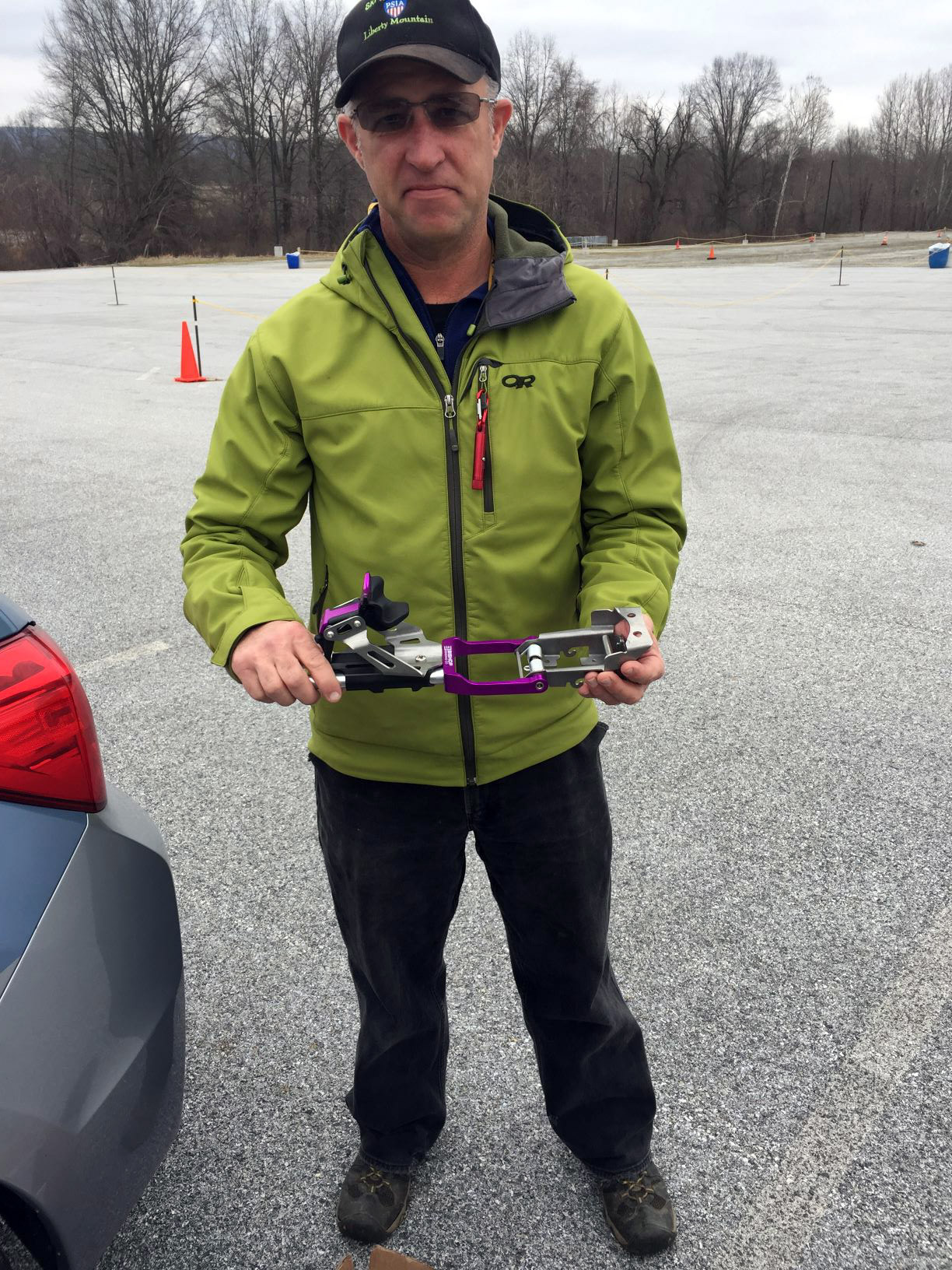 Jeff pointed out to me that my telemark equipment is literally two generations old and only one step beyond homemade woodies. In the photo above he is demonstrating his Christmas present to himself: a spring-loaded binding that clips the heel like an alpine binding but allows the boot to flex at the toes while transmitting the force of the heel and ankle to push into a turn.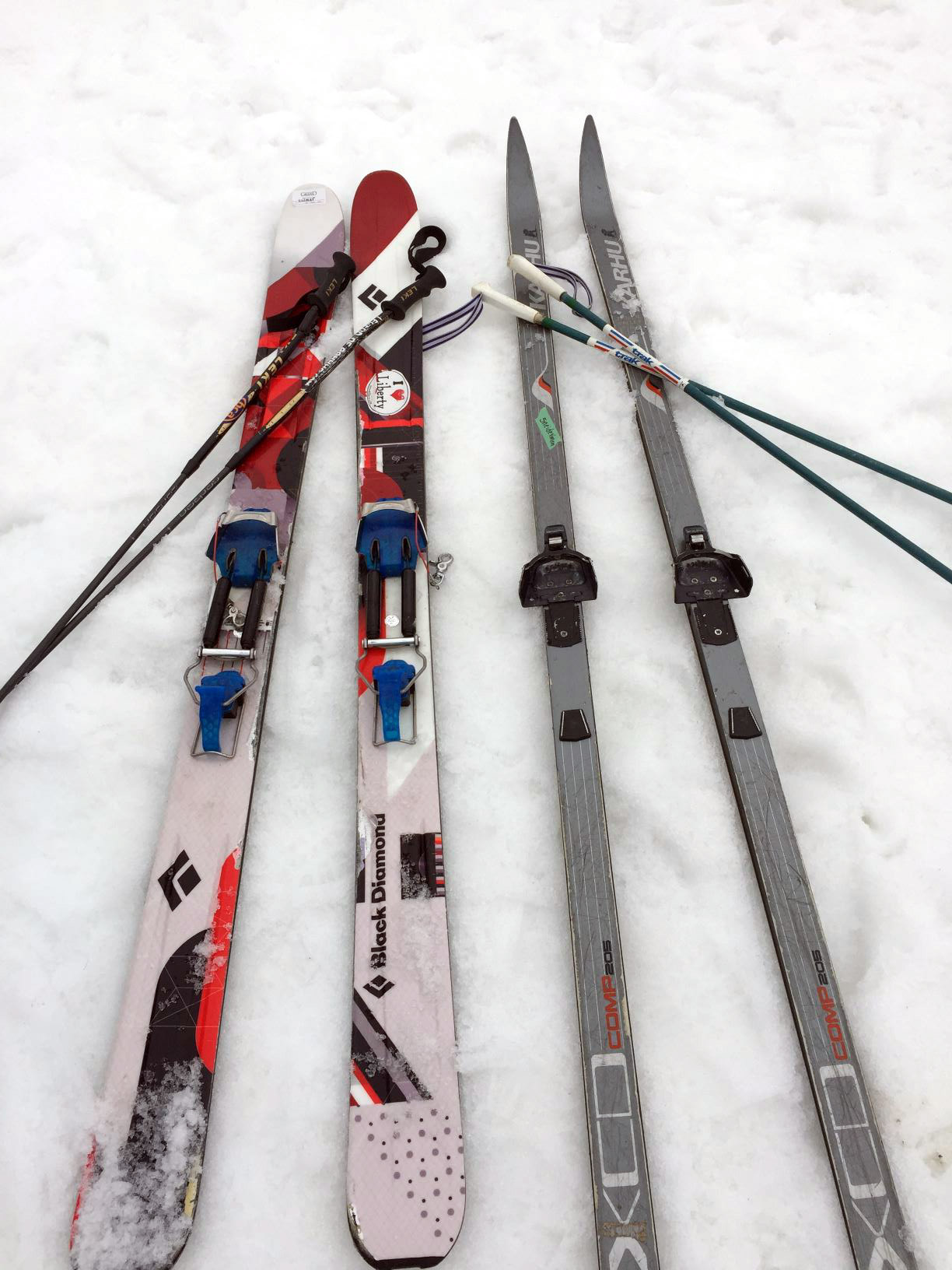 The photo above contrasts his current cable binding and wide ski with my totally free heel on a "Nordic norm" ski with metal edges.
Jeff helped me integrate the Alpine techniques that I learned from my two decades with the Skiing White House Reporter with the telemark techniques I learned from a video in the 90s. Jeff had a guy-to-guy tip for getting into proper telemark stance that I will not put in writing but I will definitely not forget!
I will modify my New Year daily exercise resolution to include stationary biking with my Nordic Trak to build both quads and hamstrings before I go out on my teles again. I can wedge my way around on fat snow with my skinny skis but it ain't pretty! Nevertheless it was a great way for an old guy to start a new year. More mid-week adventures to follow; stay tuned (pun intended).