It's not summer anymore. That will become abundantly obvious on Thanksgiving, when temperatures in the northeast and Mid-Atlantic are expected to plunge to their lowest turkey day reading in over a century.
That's a point that hasn't been missed by Mid-Atlantic ski resorts. Cold temperatures in November have already allowed snowguns to fire up, and North Carolina's Sugar Mountain Resort became the first resort in the region to open back on November 11, 2018.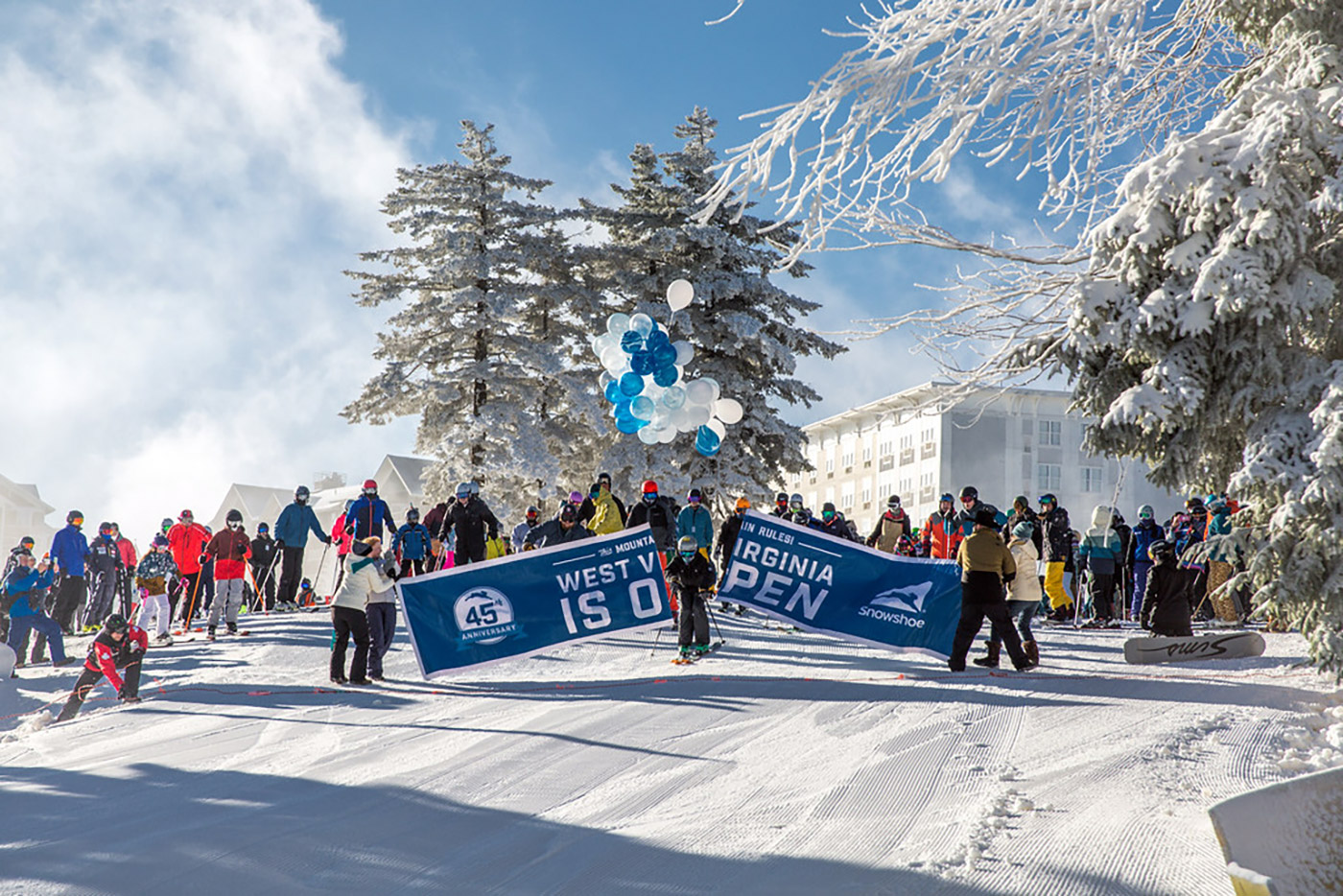 On Wednesday, November 21, West Virginia's Snowshoe Mountain Resort joined the party by opening with 42 acres of available terrain, including 11 trails, three lifts, and a terrain park.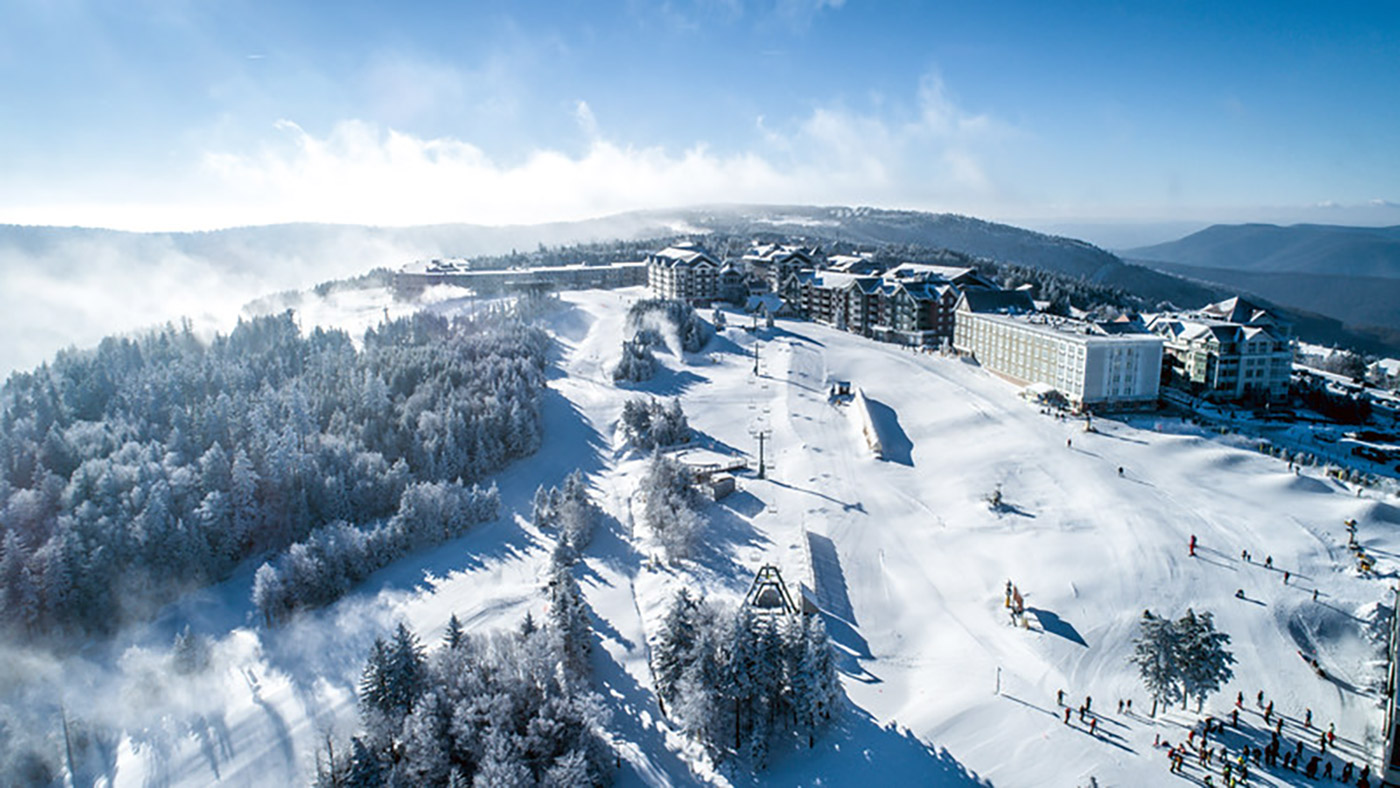 Canaan Valley Resort in West Virginia plans to open snow tubing from Thursday, November 22 through Sunday, November 25. Snowmaking has been underway since early November, which should allow ski slopes to open soon.
"It's always important to open as soon as possible and thank goodness we are on schedule this season," said Terry Pfeiffer, President of the West Virginia Ski Areas Association and President of Winterplace.
In Pennsylvania, Seven Springs Mountain Resort will launch its season the day after Thanksgiving on Friday, November 23. Snowmaking since November 10 has allowed Seven Springs to create piles of snow more than 10 feet high in places, which will be groomed out to offer an anticipated base depth of 10-20 inches no multiple slopes by opening day.
Seven Springs is taking advantage of snowmaking improvements it made over the past year, including the installation of new tower snowguns on the Avalanche slope and increasing water pressure on the lower half of North Face. Guests to Seven Springs this winter will also enjoy newly-padded chairs on the Polar Bear and North Face chairlifts and new entrances to the terrain parks.
Also in Pennsylvania, Roundtop Mountain Resort plans to begin snowmaking this week, but does not plan to open this weekend. Instead, the resort will begin stockpiling snow as it waits for a longer stretch of cold to arrive to kickstart its season.
Although temperatures will dip down to 19 degrees on Thanksgiving night, Whitetail Resort does not plan to begin snowmaking operations yet as warmer temperatures and rain are in the forecast for the weekend. Instead, they'll wait for a sustained stretch of cold temperatures to ensure that snow they make doesn't disappear before they can open the slopes for the season.
Further north in Pennsylvania, Blue Mountain plans to launch its season on Friday, November 23, with around three or four slopes opening.
On Thanksgiving eve, the snowguns were firing at Maryland's Wisp Resort as temperatures dropped down to the teens. Currently, Wisp is planning to open for the season in early December.
Although things will be icy cold for Thanksgiving, more seasonal temperatures will return for the weekend, which could bring some rain and reduce opportunities for snowmaking. As always, be sure to check directly with resorts for the latest updates on early-season conditions before planning a trip. Operating hours and conditions can change with short notice. Limited terrain is also available at the beginning of the ski season, although some resorts compensate with discounted lift tickets.
There are no reader comments on this article yet.