Every Cloud has a Silver Lining - Liberty Mountain Fall Festival
1
Bill Withers sang "ain't no sunshine when she's gone" and, although I am comforted by the annual rituals that the late Connie Lawn and I celebrated every season, I could not remember us ever driving up to Liberty Mountain Resort for a fall festival in a cold rain. When it stopped and the sky brightened as soon as I turned up the road to Carroll Valley, I knew Connie was with me; she always brought sunshine wherever she went. We always found a trip to the mountains a spiritual uplift and the Carroll County Ramblers "stained glass bluegrass" was very comforting to me.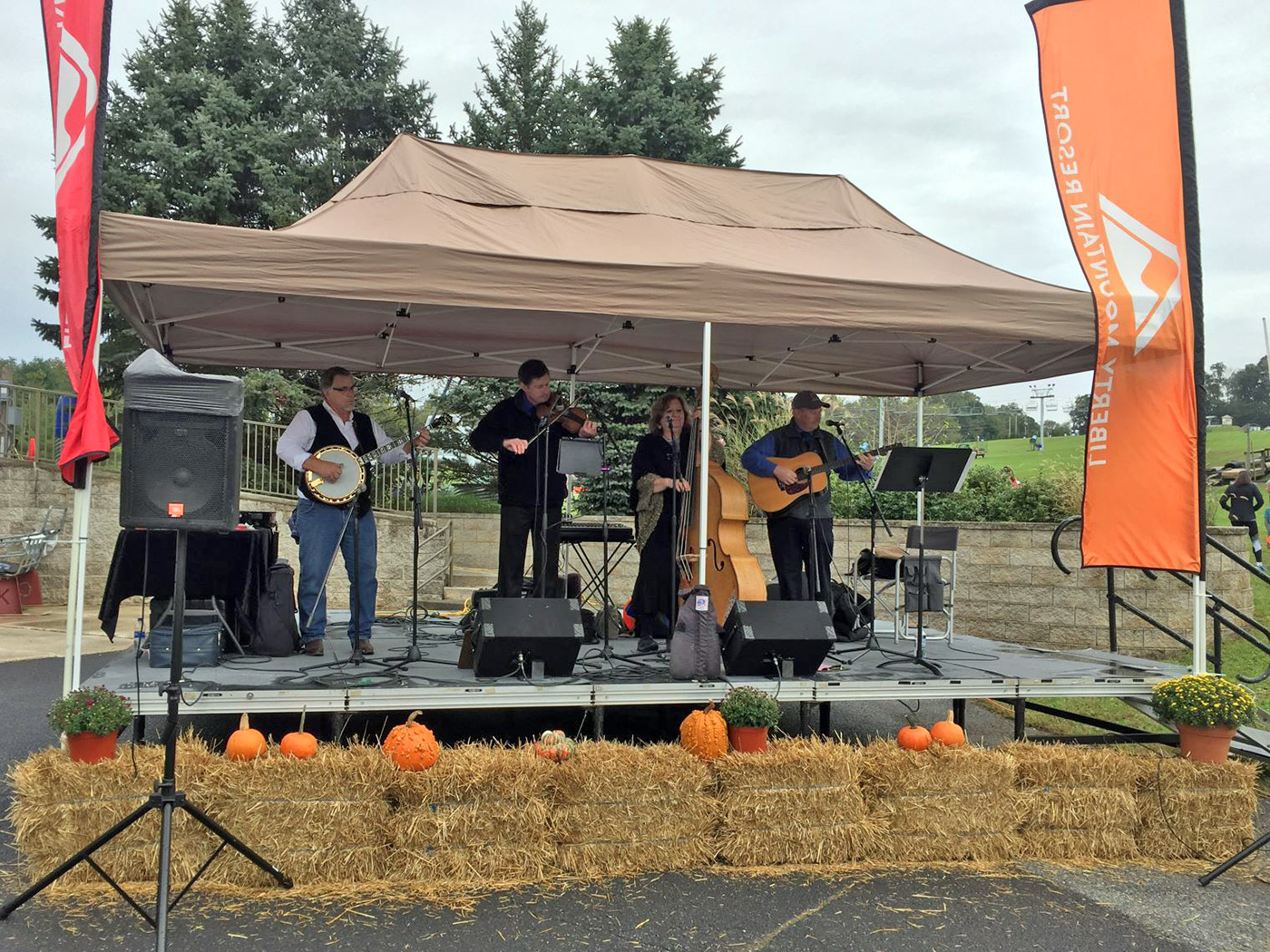 Liberty has always been a pillar of the local community. This year's Dipsy Doodle Dash (a one mile benefit run up the mountain and back) benefitted two local families: Kathleen Finneyfrock died in an accident in July and Schelly Kline sustained a traumatic brain injury in April, 2017. This year there was a "master's category" for runners over 60. Mike Ionno and his significant other were the only ones willing to admit to being over 60, so he won the "masters" prize and she came in second. Needless to say, the first prize will be shared equally! Next year if they have a "geezer's category" I might walk it; Connie and I did that a few years ago before there was a Dipsy Doodle Dash (and she could still walk).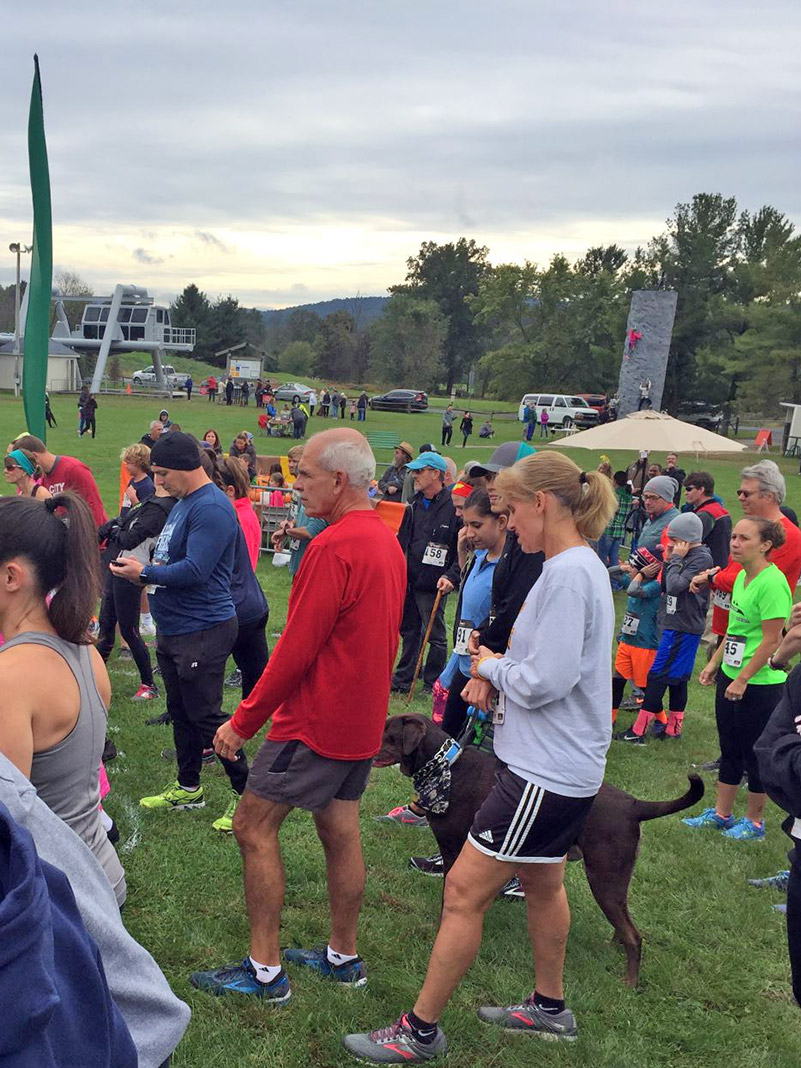 OK, here's the silver lining I found, but the catch is that you have to have silver hair to get it! This year for the first time, for those of us 65+, Liberty, Roundtop, and Whitetail Mountain Resorts are offering a "senior mid-week season pass" for $199 for Monday through Friday, valid at all three resorts. You can add access to all the Peak Resorts, includingJack Frost and Big Boulder in PA, Hunter in NY, Mt Snow in VT, and Attitash, Wildcat, and Crotched Mtns in NH and half a dozen in the Midwest. For the Midwestern Peak Resorts you have to show your pass at the ticket window to get a free ticket for that day. The Peaks Senior Pass gives discounts of: 20% off lodging at Liberty Mountain Resort, Mount Snow, VT and Hunter Mountain, NY (certain restrictions apply), 10% off retail items at all resorts, 15% off "bring a friend" tickets (one per day), and 25% off tubing tickets (one ticket per day per passholder). The only catch is that the Peak Resorts have blackout days for Christmas week, New Year's Eve, and President's Day, so stay local on those days!
The Peaks Upgrade is $129, so the total is $328; that's not just a bargain, that's a STEAL! I think it is a time-limited offer — you have to upgrade by October 31. Even if I ski every weekday, I couldn't do all these resorts in one season, but I plan to go to as many as I can and give you my take. Stay tuned to DCSki!