Pro-Fit Ski & Mountain Sports Launches New Inside Ski Training Center
Usually, skiing requires snow, but the Mid-Atlantic ski season typically only lasts three months. Brian and Nancy Deely, owners of Pro-Fit Ski & Mountain Sports, decided to address that problem by adding a year-round, indoor ski simulator next door to their ski shop in Leesburg, Virginia. First popularized in Europe, this indoor ski simulator is the first of its kind in the region and will allow skiers and snowboarders to learn, improve, and practice skills in a fun and safe environment.
"The upward revolving surface simulates the ski trail that slides underneath you, like a treadmill," explained Nancy.
"With variable pitch and speed, the slope can be tailored to the ability of the skiers or boarders. A support bar at the bottom offers stability and confidence for less experience students. A large mirror at the base gives the benefit of instant feedback," she added.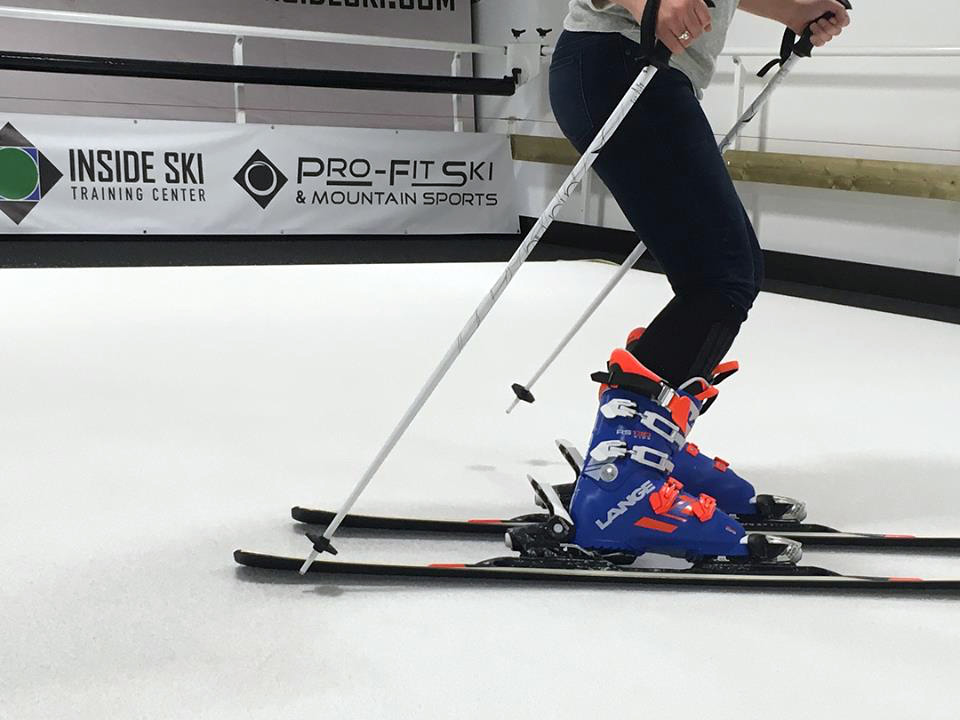 In addition to providing a training environment, the recently-opened Inside Ski Training Center provides a unique opportunity to match skiers with the perfect boot, thanks to its co-location with Pro-Fit Ski & Mountain Sports and its Certified Master Boot Fitter, Brian Deeley.
"Now we have the ability to fit a skier's boot in 'real time,'" said Brian.
"The consistent surface and controlled environment provides instant feedback and allows the boot fitter to focus on stance and alignment, addressing pressure points, all within reach of the needed tools. None of this is possible on the mountain," Brian said.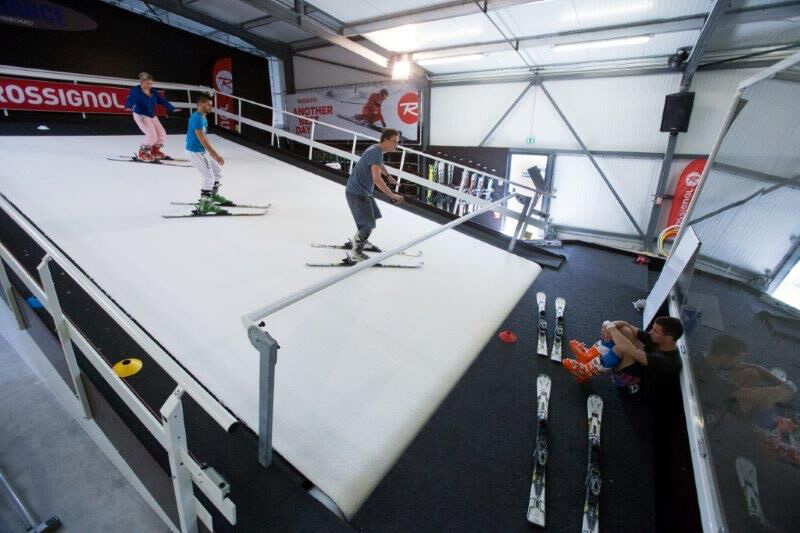 The Inside Ski Training Center provides both private and group lessons on the indoor simulator. A single group lesson, limited to group sizes of 3, costs $49, while a one-hour private lesson costs $89. Multi-lesson discounts are available, and discounted prices are also offered for children under 13.
For more information, visit www.insideski.com.
There are no reader comments on this article yet.