Pennsylvania's Blue Mountain Resort will be celebrating its 40th season this winter, and to mark the milestone, the resort plans to offer ticket specials throughout the season. The resort has also been busy over the past summer making capital improvements.
The Lower Sidewinder trail, which previously was home to an expert terrain park, has been transformed into a ski trail. The Central Park trail has also been enhanced to include a jump line.
Blue Mountain's fleet of snow grooming equipment has been upgraded with the addition of a Pisten Bully 400 ParkPro.
The resort has also installed new ski access gates that read an RFID chip embedded in lift tickets. When a skier or boarder approaches the gate, a computer will read the lift ticket and automatically open paddles if the ticket is valid. Guests are advised to keep the chip-embedded ticket away from their cell phone to ensure it can be read properly by the new gates.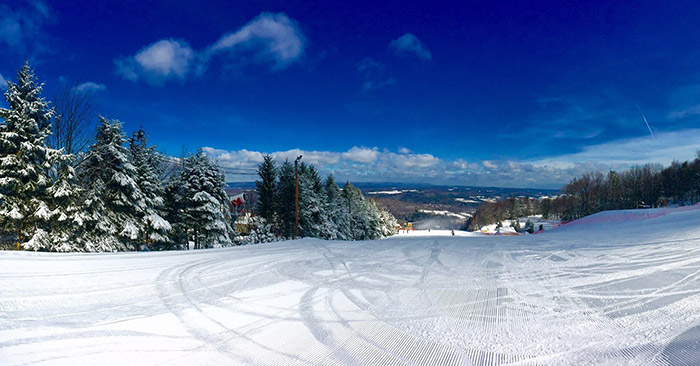 There are no reader comments on this article yet.