Whitetail Resort is in the process of spending just over $1 million this summer towards capital improvements as it prepares for the upcoming winter season.
Snow Dancer, an intermediate slope just to the left of the Whitetail Express high-speed quad, will see its snowmaking capacity improved as the ski area replaces the entire water line system on the trail. According to the Pennsylvania resort, this will improve reliability and result in a higher flow capacity.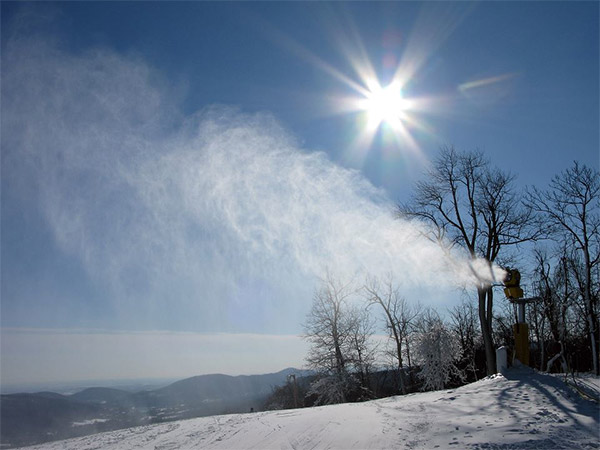 Over at the snow tubing section of the resort, Whitetail is replacing the conveyor belt system on the Magic Carpet lift. Whitetail has also purchased a new lane shaper to help maintain the tubing lanes. Whitetail is drawing up plans to build a new observation deck at the tubing area, although this deck likely won't be built before the upcoming season.
"Whitetail is very pleased to have these improvement projects underway," said Whitetail General Manager Don MacAskill.
Whitetail has teased that some of the improvements this summer will pave the way for a future trail addition, although the resort has not yet announced details on the timing or location of any new trails.
As is a common annual tradition, Whitetail has also replaced much of its rental inventory fleet. 3,200 pairs of skis, 3,620 pairs of boots, 500 pairs of poles, 400 helmets, and 500 pairs of snowboard boots have been purchased.
Whitetail has begun planning its 17th Annual Great Outdoors Festival, which is scheduled to be held October 28-29 from 10 a.m. until 5 p.m. The Festival will feature crafts, food, music, demonstrations, and a ski and board swap. If you're a season passholder or Advantage Card holder and visit the festival to pick up your pass or card, you'll receive free admission. Otherwise, plan on spending $9 per adult, $5 if you're a Senior, and $5 if you're a kid between the ages of 6 and 12.
There are no reader comments on this article yet.