I skied 26 runs on Friday, January 15, 2016 at Bryce Resort in Virginia on a four-hour weekday senior's ticket for $25 from approximately 9:30 a.m. to 1:30 p.m. All eight slopes were open at Bryce with a good corduroy surface over a firm base at the start with temperatures right around freezing. It warmed up to about 40 degrees Fahrenheit while I was there and the snow softened nicely under a weak January sun with partial clouds. The clouds got thicker by the time I left for home at 1:30 p.m.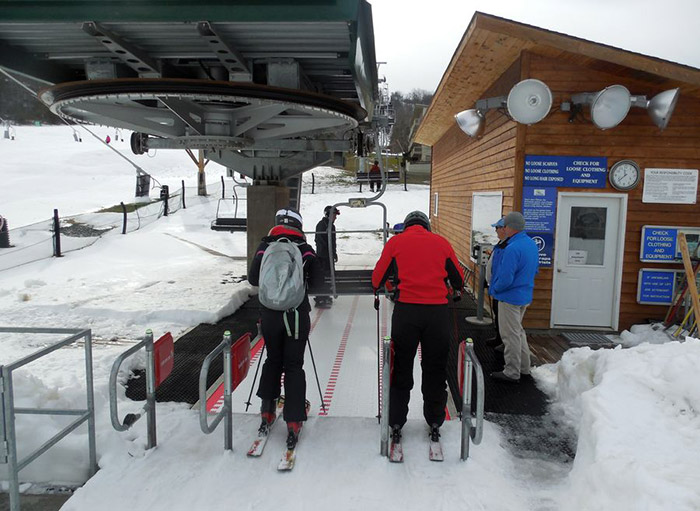 I got free rock star parking about 50 feet from the beginner area and I was easily able to go back and forth from my car to switch and test three different pairs of skis from my garage "quiver." My normal skis ('12-'13 Nordica Burners) got a blown out edge last March in Colorado that I repaired not-so-well with gorilla glue in the offseason. I think I found that my son's old Stockli skis ('06-'07 Stormrider AT) are going to work as a back up in case the edge fails on the Nordicas.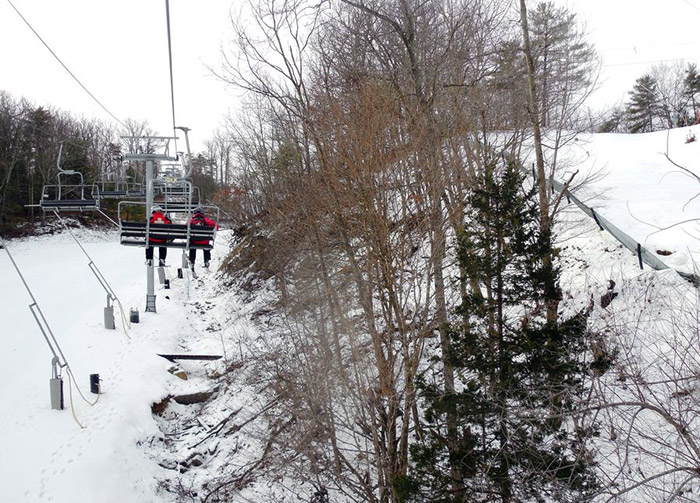 Bryce is great. This is one nimble and efficient ski operation. They can go from nothing to "all slopes open" lightning-quick. Don't let a little non-frozen precipitation scare you away this MLK Weekend. As soon as things dry out I suggest you take advantage of Bryce's low rates and low crowds and get thee to the slopes! You might be able to buy tickets in advance on Liftopia.com for even less than the normal low prices at the Bryce ticket window.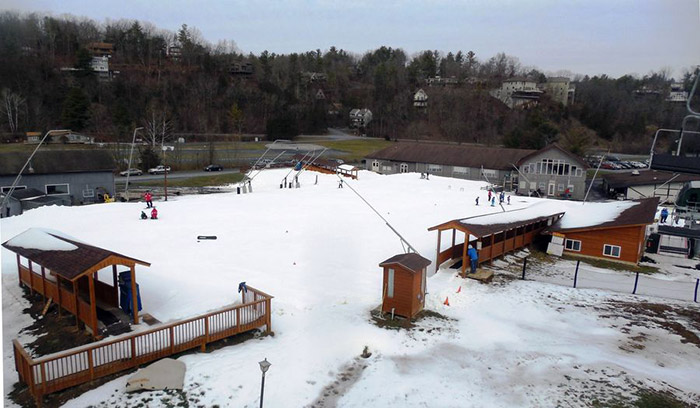 There are no reader comments on this article yet.