North Carolina's Beech Mountain Resort is posing a serious question: can "dayglo" ski clothes melt snow?
The resort will find out February 20-22, 2015 as it hosts the fourth annual Totally '80s Retro Ski Weekend. During the festivities, Beech Mountain will be hosting The Breakfast Club, a 1980s tribute band. The Breakfast Club will be playing Saturday night, February 21, in the Beech Tree lodge. During a set break, a $500 Totally Retro Apparel Contest will be held.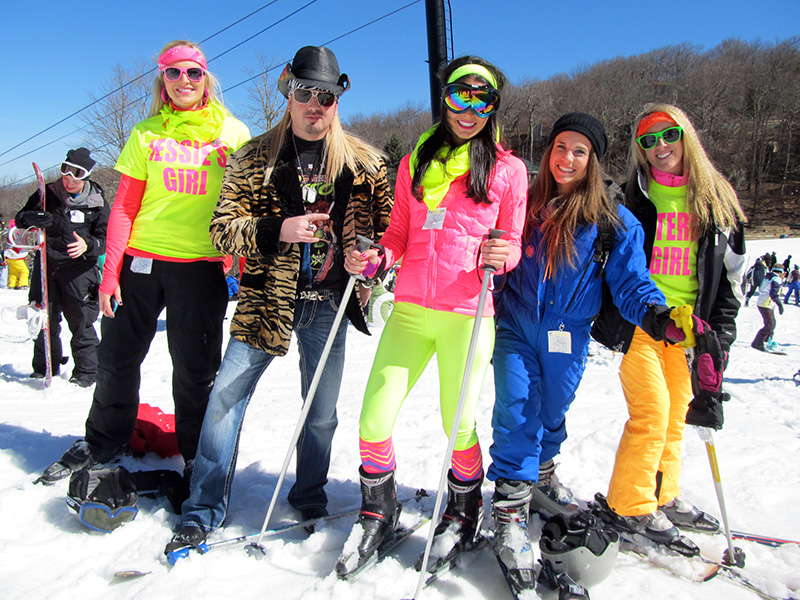 On Friday evening, February 20, Buick McKane will be performing a list of all-80s hits at the Mile High Tavern, while a $200 Madonna look-alike contest will be held.
Other events scheduled for the weekend include a lip-sync battle and a visit by KITT, the talking car from the 1980s show Knight Rider.
Skiers and boarders are encouraged to don retro ski gear on the slopes, and multiple 80s-themed lodging, meals, and rental specials will be on tap through the weekend.
"Each year we're excited to see so many people embrace the 'totally eighties' concept," said Talia Freeman, Beech Mountain's Marketing Director. "More than just skiing, it's a pop culture experience and has definitely become one of our most popular weekends."
For more details or to learn about lodging specials, call the resort at 800-468-5506 or visit www.beechmtn.com.
There are no reader comments on this article yet.