A brand new, 2,900-foot long intermediate trail will greet guests at North Carolina's Sugar Mountain Resort this winter. Covering nine acres, the new slope is 150 feet wide and has a 700-foot vertical. Adding this much terrain required enhancing the ski area's snowmaking infrastructure.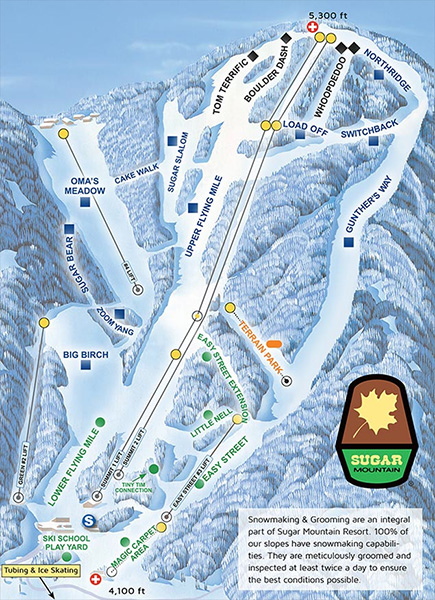 "If you put in a brand new slope and don't expand the snowmaking system, you really haven't made much of an improvement," said Gunther Jochl, Sugar Mountain Resort's President.
To accommodate the new snowmaking demands, the resort redesigned and rebuilt its pump house to add an additional 1,000 gallons of water per minute to the system. This water will feed into ten new SMI snowmaking machines lining the new slope. Sugar Mountain reports that its total investment in the new slope will exceed $1 million.
With the addition of the new terrain, Sugar Mountain now offers 125 skiable acres. The resort has also renamed its Big Red slope Oma's Meadow, noting that "Oma" is a term of endearment in German-speaking countries, meaning "grandmother." Oma's Meadow will be the site of NASTAR, High Country Junior Race Series competitions, and the local's Monday Night Adult Race League.
Sugar Mountain also unveiled a newly-designed web site.
There are no reader comments on this article yet.