Over the past several years, Pennsylvania's Whitetail Resort has been installing state-of-the-art Techno Alpin Fan Guns across the mountain. The energy-saving, automated snowguns produce greater quantities of snow, allowing for extended seasons. This summer, Whitetail is adding 20 Techno Alpin guns to the Lower and Upper Angel Drop trails.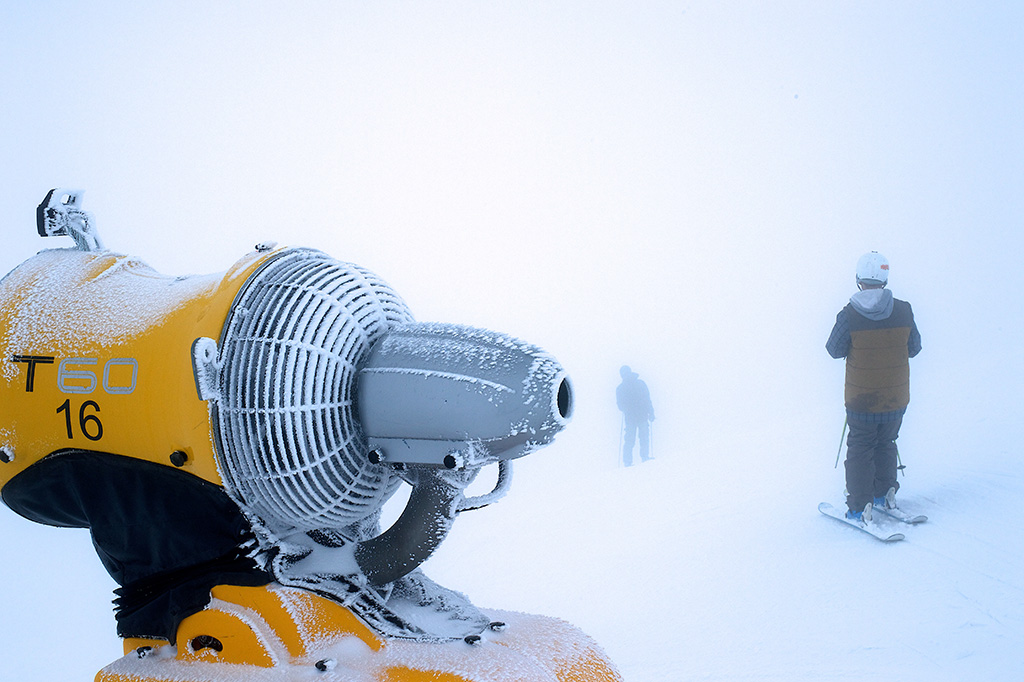 The snowmaking upgrades are only part of Whitetail's $2.5 million investment in capital improvements this summer.
Whitetail has expanded the Kid's Mountain Camp through a 3,000 square foot addition, adding a 40-square foot addition to the east side of the existing building. The Child Care Center has been relocated to the lower level of the Main Lodge.
New digital signs have been installed throughout the resort. In addition to providing directional information, Whitetail will display announcements and event information on the signs.
Whitetail's rental fleet has been upgraded with the purchase of new snowboards and boots, 1,000 new helmets, and 400 new ski poles. New flooring and a fresh coat of paint round out improvements to the Rental Facility.
Guests will find new furniture in the Marketplace and Upper Mezzanine of the Main Lodge, and Whitetail is also paving portions of the parking and driveway areas.
"Whitetail is very pleased to have these improvement projects underway," said Don MacAskill, Whitetail's President and General Manager.
There are no reader comments on this article yet.