Thanksgiving Delivers Turkey, Pumpkin Pie, and Skiing
1
In a typical Mid-Atlantic season, ski resorts struggle to open by mid-December.
This is not be a typical Mid-Atlantic season.
Sure, North Carolina's Sugar Mountain Resort was able to claim an opening date on November 13 by laying down some snow on a couple of trails — an annual tradition that catches some attention, but ultimately is more of a marketing stunt as warm weather inevitably delays the "real" opening date until later in the season.
But something odd happened in November. It got cold, stayed cold, and even snowed at higher-elevation areas. And that led a herd of local resorts to open slopes by late November — and not just one or two slopes, but many slopes, with conditions more typical of mid-season.
Skiers and snowboarders aren't complaining. They were treated to a Thanksgiving holiday weekend of really nice snow conditions, and a glimmer of hope that this year's Mid-Atlantic ski season might have an extra month tagged onto it.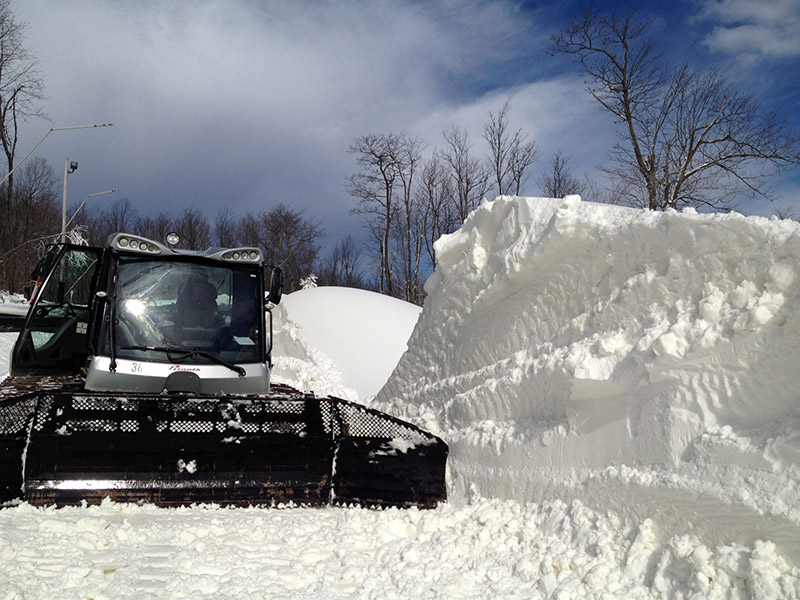 In Pennsylvania, Seven Springs Mountain Resort began making snow November 19. In subsequent days, Seven Springs and nearby Hidden Valley Resort made snow aggressively as they eyed an opening date of November 29, 2013. Natural snow contributed to the snowfall totals that greeted skiers on opening day. On December 1, Seven Springs had 11 trails on-line, while Hidden Valley had 8 trails open.
"Snow accumulations of these amounts are astounding for this time of year," said Erick Mauck, CEO of Seven Springs and Hidden Valley.
Roundtop, Liberty, and Whitetail Resorts also snagged an extraordinarily rare November opening date, opening for skiing and snowboarding the day after Thanksgiving. By Sunday, December 1, Whitetail had 10 trails open, including intermediates Angel Drop, Fanciful, and Home Run. Liberty Mountain had 11 trails open, and Roundtop Mountain had 8 slopes open.
"We look forward to hosting many skiers, snowboarders, and snow tubers during what promises to be an outstanding winter season," said Don MacAskill, President of Whitetail Resort.
Over in western Maryland, Wisp had 6 trails open on the Front Side on December 1, including experts Squirrel Cage and The Face.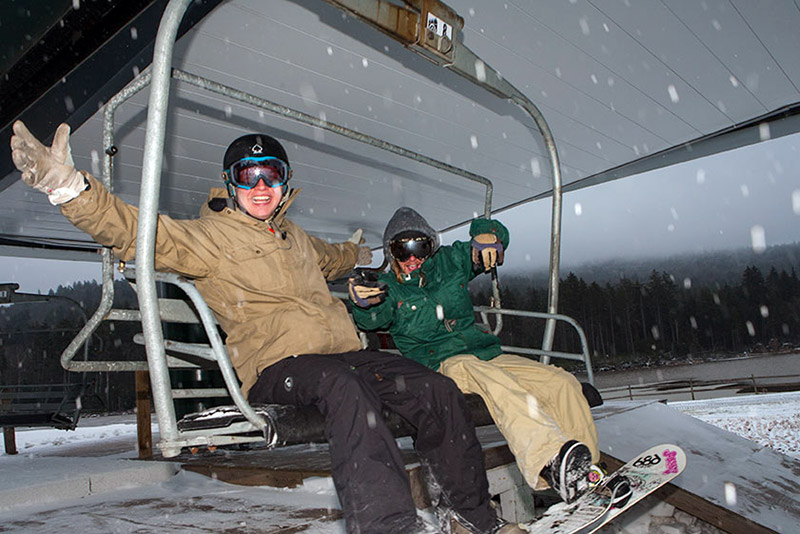 In West Virginia, Snowshoe Mountain Resort opened on November 27, while Winterplace Resort opened on November 29. On December 1, Snowshoe was reporting 16 trails open, providing 51 acres of open skiing and boarding.
"The skiers and snowboarders here for the Thanksgiving holiday are seeing an awesome amount of snow we opened up with," said Dave Dekema, Snowshoe Mountain's Marketing Director. "We are also expecting natural snow this week so that is helping the conditions."
There is some bad news to go with the good news: many local resorts will close midweek or operate under reduced hours in the coming days. This early in the season, be sure to check directly with a resort before planning a trip. Some resorts will close midweek, but aim to open for the upcoming weekend. On the plus side, many resorts are offering early-season discounts and specials.