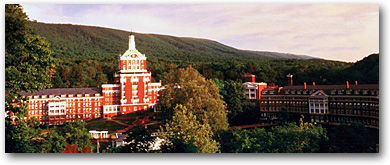 The Homestead
Hot Springs, Virginia
| | |
| --- | --- |
| Vertical drop: | 700 feet |
| Skiable acres: | 45 |
| Longest run: | 4,200 feet |
| Trails: | 10 |
Skiing is almost an afterthought at the Homestead, a resort packed with year-round activities, whose history dates back to 1766. Located in the scenic Allegheny Mountains, the ski area at the Homestead is relatively small, with just ten trails. Trails are usually uncrowded, though, and the Homestead has a reputation as being an excellent place to learn skiing. The Homestead has also recently added additional winter activities, such as snowshoeing, cross country skiing, and snowmobile rides.
Despite its southern location, the Homestead receives an average annual snowfall of 50 inches, which the resort supplements with snowmaking. During the summer and fall of 2003, the Homestead upgraded its entire snowmaking system with a state-of-the-art system, which has allowed the resort to extend its traditional season length while offering improved snow conditions. In 2012, The Homestead added the Allegheny Springs Winter Wonderland, which provides ice skating and year-round outdoor swimming in addition to skiing and snowboarding.
Key Statistics
Resort Name:
The Homestead
Vertical Drop:
700 feet
Trails:
Skiable Acres:
45
Longest Run:
4,200 feet
Lift Capacity:
3,000 per hour
Lifts:
5

(1 double, 2 tows, 1 J-bar, 1 T-bar)

Night Skiing:
No
Terrain Park:
The Playland Terrain Park features rails, hits, and a halfpipe.
Halfpipe:
(No halfpipe)
Tubing Park:
Yes
Address:
State Route 220
Hot Springs, VA 24445
Phone:
(800) 838-1766 or (540) 839-7721
Latitude:
37.997583
Longitude:
-79.831209
Links:

http://www.thehomestead.com/
Getting to The Homestead
Estimated Distances from Major Cities
Baltimore, MD
4 hours, 45 minutes
255 miles
Washington, DC
4 hours, 5 minutes
220 miles
Arlington, VA
4 hours
233 miles
Richmond, VA
3 hours, 10 minutes
182 miles
Pittsburgh, PA
5 hours
269 miles
Harrisburg, PA
4 hours, 55 minutes
275 miles
Philadelphia, PA
6 hours, 30 minutes
357 miles
Charleston, WV
2 hours, 40 minutes
159 miles
Raleigh, NC
4 hours, 50 minutes
231 miles
Charlotte, NC
4 hours, 40 minutes
268 miles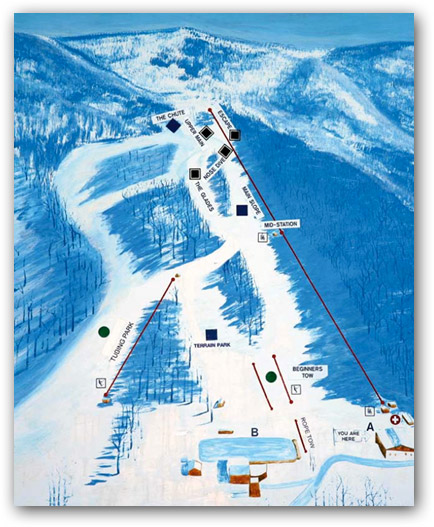 1:15 am on December 16 / Hot Springs / Ingalls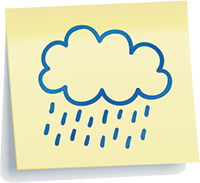 44° F
Light Drizzle
| | |
| --- | --- |
| Humidity: | 100% |
| Wind Speed: | 0 mph |
| Barometer: | 29.85 in |
| Dewpoint: | 44 °F |
| | |
| --- | --- |
| Visibility: | 0.25 mi |
| Sunrise: | 7:28 a.m. |
| Sunset: | 5:01 p.m. |
Doesn't look like it's cold enough for snowmaking.

Weather supplied by the National Weather Service. Errors or reporting delays may be possible.
Snow Conditions at The Homestead:
The Homestead


Dec 14, 2018 at 8 pm

-" base
of 9 trails open
of 5 lifts open
News about The Homestead
December 14, 2017

- The past week saw the arrival of cold temperatures, and the dip in Mercury allowed ski areas to fire up their snowguns. Although lifts have already started running at several resorts, by the end of the December 16-17 weekend nearly every ski resort in the Mid-Atlantic will have kicked off its 2017-2018 winter season. DCSki has the latest opening information here.
May 31, 2014

- Depressed that the winter season is over? No worries. Mid-Atlantic ski resorts will provide plenty of activities this summer to distract you from the fact that there is no snow on the ground. Here's a look at the summer offerings of many local resorts.
February 17, 2014

- Jim Kenney first visited DCSki 15 years ago. He soon became an active contributor, documenting his family's ski adventures locally and across the country. In this detailed retrospective, Jim reflects on his 15 years of writing stories for DCSki.
December 27, 2012

- A shot of cold air and some natural snow has helped launch the 2012-2013 winter season in a big way. Find out the status of Mid-Atlantic ski areas.
November 25, 2012

- This winter, The Homestead debuts the Allegheny Springs Winter Wonderland, which will provide ice skating and swimming in addition to skiing.