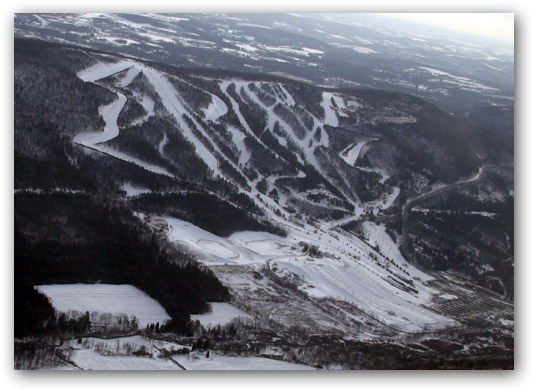 Blue Mountain Resort
Palmerton, Pennsylvania
| | |
| --- | --- |
| Vertical drop: | 1,082 feet |
| Skiable acres: | 164 |
| Longest run: | 6,400 feet |
| Trails: | 39 |
Blue Mountain Resort claims the highest vertical in Pennsylvania, at 1,082 feet. Although the average annual snowfall at Blue Mountain is 33 inches, the resort blankets 39 trails with 100% snowmaking. Blue Mountain was the first resort in the Poconos region to add automated snowmaking to several of its trails: a computer continuously measures weather conditions to determine the optimum mix of water and air, resulting in better snow.
100% of Blue Mountain's terrain is lit for night skiing, and three trails are over one mile long. Blue Mountain attracts a lot of day and weekend skiers from Philadelphia - which is just 75 miles away - as well as South Jersey. Skiers and boarders from the D.C. area also make the trek to Blue Mountain to enjoy the vertical and varied terrain. In a typical year, Blue Mountain will host over 300,000 skier visits.
For the snowboarders, Blue Mountain has four Terrain Parks geared to all ability levels. The 1,200-foot long Terrain Run park is geared towards beginners, while the 1,700-foot long Come Around Park targets intermediates. At 3,500 feet in length, the Sidewinder Park is designed for advanced skiers and boarders, including a 40-foot double barrel straight, a 40-foot down flat down, a 35-foot 180-degree C box, down flat down S and street staircase, 8-foot wide butterbox with grindable rails, 70-foot jumps, a rhythm section, and tabletops. The 2009-2010 winter season introduced Central Park, a new "streets" terrain park. Central Park has two brand new one-of-a-kind stair sets from Snow Grind as well as other street-related elements. Central Park replaced Blue Mountain's older halfpipe.
Snow tubing is offered at Blue Mountain on 21 slides.
Blue Mountain has experienced significant expansion in recent years. For the 2002-2003 season, Blue Mountain cut a new expert trail and added a new teaching hill, serviced by its own triple-chair lift. The new double-diamond trail, Razors Edge, is over 3,000 feet long and is serviced by Blue Mountain's high-speed quad. During the summer of 2003, Blue Mountain shaped the upper portion of Main Street to allow for Barney's Bumps, a new expert mogul run. 2006-2007 saw the installation a new high-speed "six pack" chairlift - Eastern Pennsylvania's first - replacing the older Challenge Chair. During the summer of 2008, Blue Mountain invested over $3.1 million in capital improvements, including the addition of Dreamweaver, a new intermediate trail that is over 100 feet wide along its entire length. Blue Mountain also beefed up its snowmaking infrastructure, and built a new lodge in the valley. And during 2009, Blue Mountain added Nightmare, a new double-black diamond trail with over 900 feet of thrilling steep slopes and turns.
In an earlier time, Blue Mountain was once known as the Little Gap ski area.
Key Statistics
Resort Name:
Blue Mountain Resort
Vertical Drop:
1,082 feet
Trails:
Skiable Acres:
164
Longest Run:
6,400 feet
Lift Capacity:
13,500 per hour
Lifts:
16

(Including 1 high-speed "six pack," 1 high-speed quad, 1 triple, 3 doubles, 2 surface lifts, and 2 conveyor lifts)

Night Skiing:
Yes, on 100% of terrain
Terrain Park:
Five terrain parks are available.
Halfpipe:
(No halfpipe)
Tubing Park:
Tubing park has 39 slides, each over 1,000 feet in length, and serviced by three lifts.
Address:
1660 Blue Mountain Drive
Palmerton, PA 18071
Phone:
(610) 826-7700
Latitude:
40.814654
Longitude:
-75.514784
Links:

http://www.skibluemt.com/
Getting to Blue Mountain Resort
Estimated Distances from Major Cities
Baltimore, MD
3 hours
171 miles
Washington, DC
3 hours, 45 minutes
206 miles
Arlington, VA
3 hours, 50 minutes
210 miles
Richmond, VA
5 hours, 30 minutes
320 miles
Pittsburgh, PA
5 hours
301 miles
Harrisburg, PA
1 hour, 50 minutes
100 miles
Philadelphia, PA
1 hour, 25 minutes
80 miles
Charleston, WV
7 hours, 20 minutes
462 miles
Raleigh, NC
8 hours, 15 minutes
496 miles
Charlotte, NC
9 hours, 15 minutes
574 miles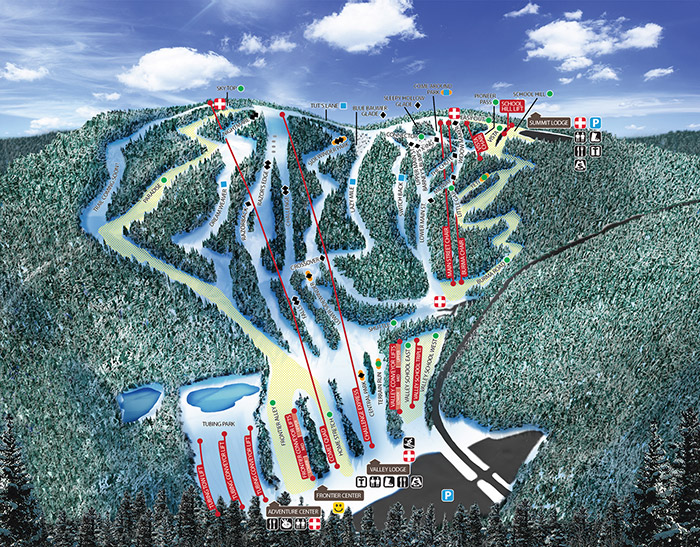 7:51 pm on November 12 / Allentown, Lehigh Valley International Airport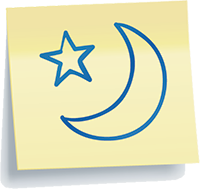 27° F
Fair
| | |
| --- | --- |
| Humidity: | 51% |
| Wind Speed: | 13 mph |
| Barometer: | 30.15 in |
| Dewpoint: | 11 °F |
| | |
| --- | --- |
| Visibility: | 10.00 mi |
| Sunrise: | 6:44 a.m. |
| Sunset: | 4:48 p.m. |
Good snowmaking conditions right now.

Weather supplied by the National Weather Service. Errors or reporting delays may be possible.
Snow Conditions at Blue Mountain:
Blue Mountain


Nov 11, 2019 at 5 pm

-" base
of 40 trails open
of 16 lifts open
News about Blue Mountain
January 3, 2019

- The 2018-2019 winter season is off to a rocky start, with above-average temperatures throughout much of December. DCSki provides a roundup of current conditions and struggles across the Mid-Atlantic.
December 20, 2018

- Early-season cold temperatures enabled many Mid-Atlantic resorts to fire up the snowguns, but the cold gave way to some bouts of milder temps and heavy rain, which has delayed the start of the season for some resorts. Although pre-Christmas rain is still adding to the challenge, several additional resorts plan to open in the coming days.
November 22, 2018

- It's not summer anymore. That will become abundantly obvious on Thanksgiving, when temperatures in the northeast and Mid-Atlantic are expected to plunge to their lowest turkey day reading in over a century. That's allowed several resorts to move towards the "open" column.
December 14, 2017

- The past week saw the arrival of cold temperatures, and the dip in Mercury allowed ski areas to fire up their snowguns. Although lifts have already started running at several resorts, by the end of the December 16-17 weekend nearly every ski resort in the Mid-Atlantic will have kicked off its 2017-2018 winter season. DCSki has the latest opening information here.
November 26, 2017

- Blue Mountain celebrates its 40th season this winter. The Pennsylvania resort has made some enhancements to ski trails and has installed a new ski access gate system.